Carpenter and Paint Shop - US Post Office and Garden Thyme Shop
Introduction
As a cornerstone in the colony era industry this building was the carpenters and paint shop. The Colony made most of their own furniture and they manufactured wagons and buggies for sale. You can see some of the Bible tables, chairs and beds in the Steeple Building and Colony Church Museums. Built in 1851, it was only recently restored in 2019 by the Bishop Hill Heritage Association. They removed the stucco, added new brick and replaced the deteriorating windows and sills. Today it houses the United States Post Office. For more than 150 years the Postmaster was a direct descendent of the original colonists! There is an art gallery, Garden Thyme, which sells local crafts, herbs, produce, and garden inspired fine art. There is also an apartment on the second floor.
Images
The Carpenter Shop today, after recent renovations.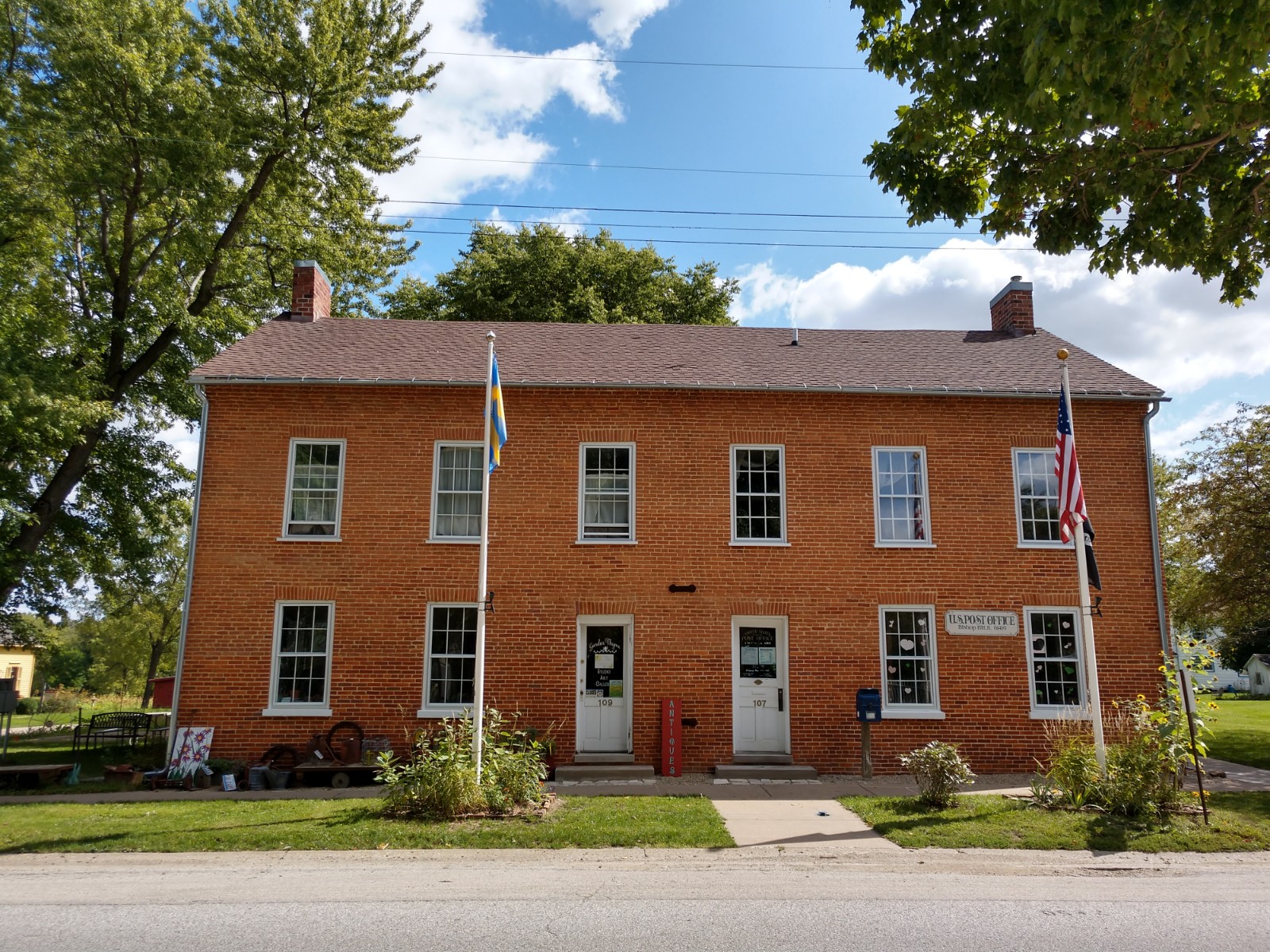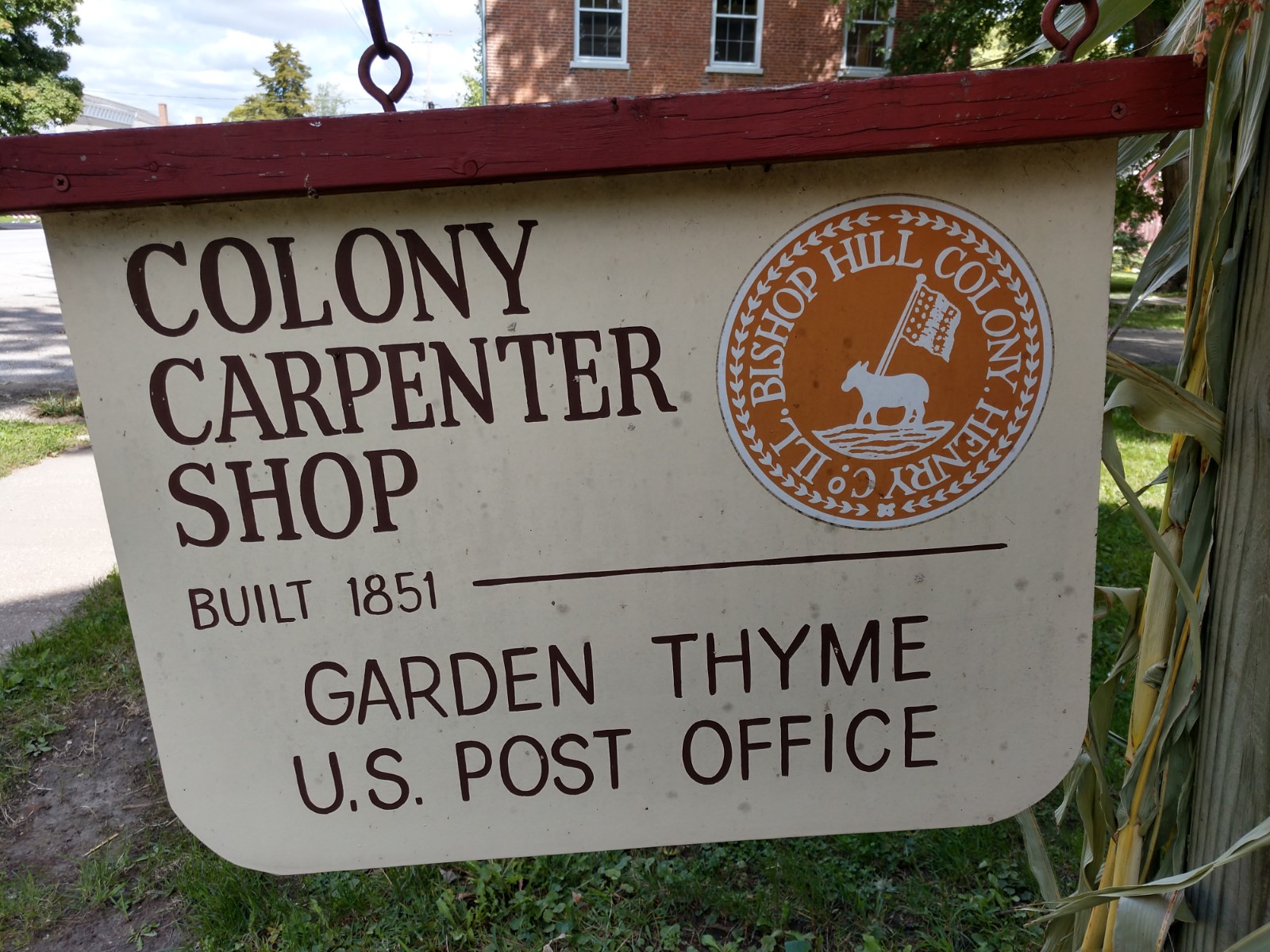 This undated photo from the Library of Congress shows the carpenter shop before the recent renovation. Note the variation in windows and the stucco that was added post colony period but removed during renovations.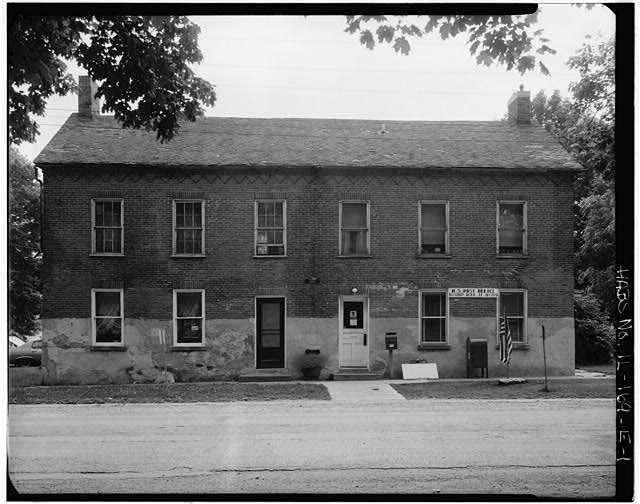 Sources
Official Walking Tour Bishop Hill Illinois Guidebook to Buildings, 2010.
Wheat Flour Messiah, Eric Jansson of Bishop Hill by Paul Elmen Southern Illinois University Press 1997
History of Bishop Hill, A Story of Swedish Pioneers Collected and Compiled by Theo J. Anderson, self-published.
Image Sources
Brian "Fox" Ellis

Brian "Fox" Ellis

Historic American Buildings Survey, Creator, Pearson, Elmer R, Ray Pearson, and Piaget-Van Ravenswaay, photographer. Jansonist Colony, Carriage & Wagon Shop, Bishop Hill Street, Bishop Hill, Henry County, IL. Bishop Hill Henry County Illinois, 1933. Documentation Compiled After. Photograph. https://www.loc.gov/item/il0400/.

Additional Information