Edward Mott Oldfield Memorial Stone
Introduction
This memorial honors Edward Mott Oldfield, an American veteran, who shares a common undeniable goal with all American veterans to protect our country's freedoms. Forever a symbol of heroism, sacrifice, loyalty and freedom. "The soldier above all others prays for peace, for it is the soldier who must suffer and bear the deepest wounds and scars of war." ― General Douglas MacArthur
Images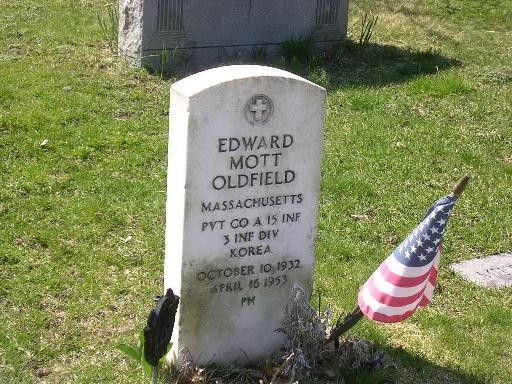 38th Parallel political border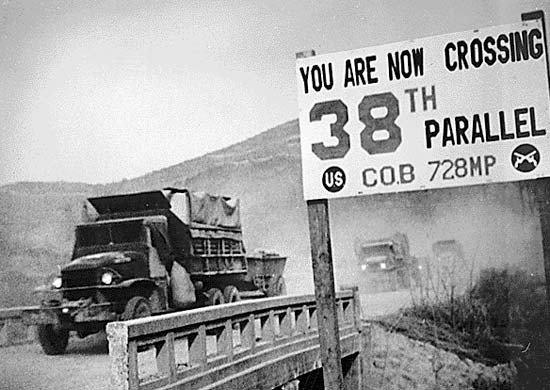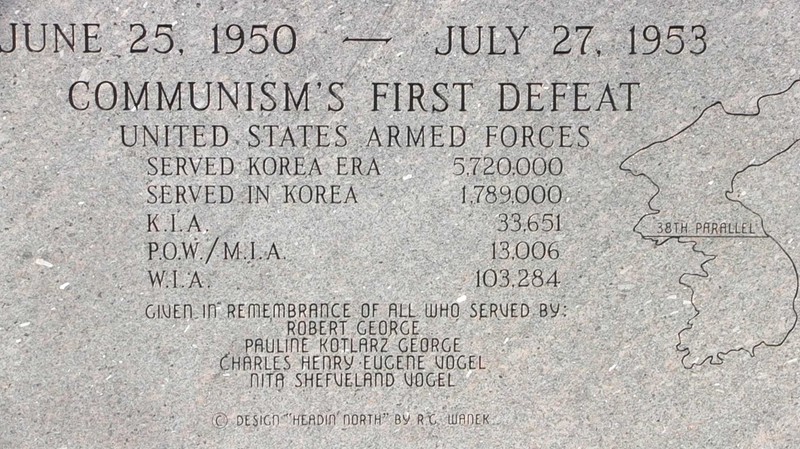 15th Infantry Regiment insignia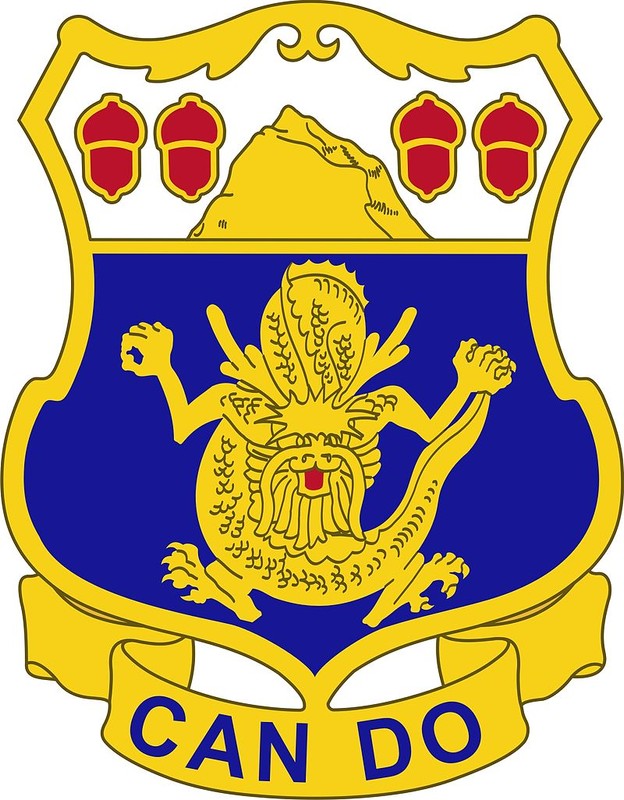 Backstory and Context
Edward M. Oldfield was born on October 10, 1932 in New York City. He was educated in Taunton, Massachusetts and graduated from Barnstable High School class of 1951. His yearbook notes He lost no time becoming acquainted, especially with the female population. Edward's favorite sport was swimming and on his senior year he was on the Barnacle advertising staff.
Edward Mott Oldfield enlisted in the United States Army in 1952. He was assigned to the 15th Infantry, 3rd Division and was discharged to fight in the Korean War. On April 16, 1953 his unit was posted on the "Missouri Line" north of the 38th Parallel in the Chorwan Valley, North of Seoul. He was killed in action on the front lines on April 16, 1953 four days after entering combat, he was 20 years old.
Private Second Class Oldfield's remains were returned to the United States and he was buried in Mosswood Cemetery Cotuit, Massachusetts. Saturday, May 21, 1955 the Taunton Gazette reported 400 people viewed the unveiling of the plaque officially naming the square for the Korean War hero.
The Town of Barnstable has a memorial located at the intersection of Santuit-Newtown Road and Old Kings Road in Cotuit, MA.
Sources
Accessed February 25th 2020. https://www.koreanwar.org/html/22270/korean-war-project-massachusetts-ra11254824-pvt-edward-mott-oldfield.
"400 See Rites At Oldfield Sq.." Taunton Daily Gazette May 21st 1955. .
Accessed February 25th 2020. https://www.findagrave.com/memorial/35938383/edward-mott-oldfield.
Barnstable High School Yearbook. Barnstable, MA. 1951.
Image Sources
https://www.findagrave.com/memorial/35938383/edward-mott-oldfield

https://www.britannica.com/event/Korean-War

https://www.soldierswalkmemorialpark.com/the-korean-war.html

https://military.wikia.org/wiki/15th_Infantry_Regiment_(United_States)