Jamestown Well
Introduction
This brick well in the "Old Towne" area of Jamestown dates back to the beginning of the 1600s, earliest years of the colony. After the well was no longer in use, it became a receptacle for garbage. Artifacts recovered from the well are in the collection of the nearby Archaearium.
Images
Well by Bill Coughlin on HMDB.org (reproduced under Fair Use)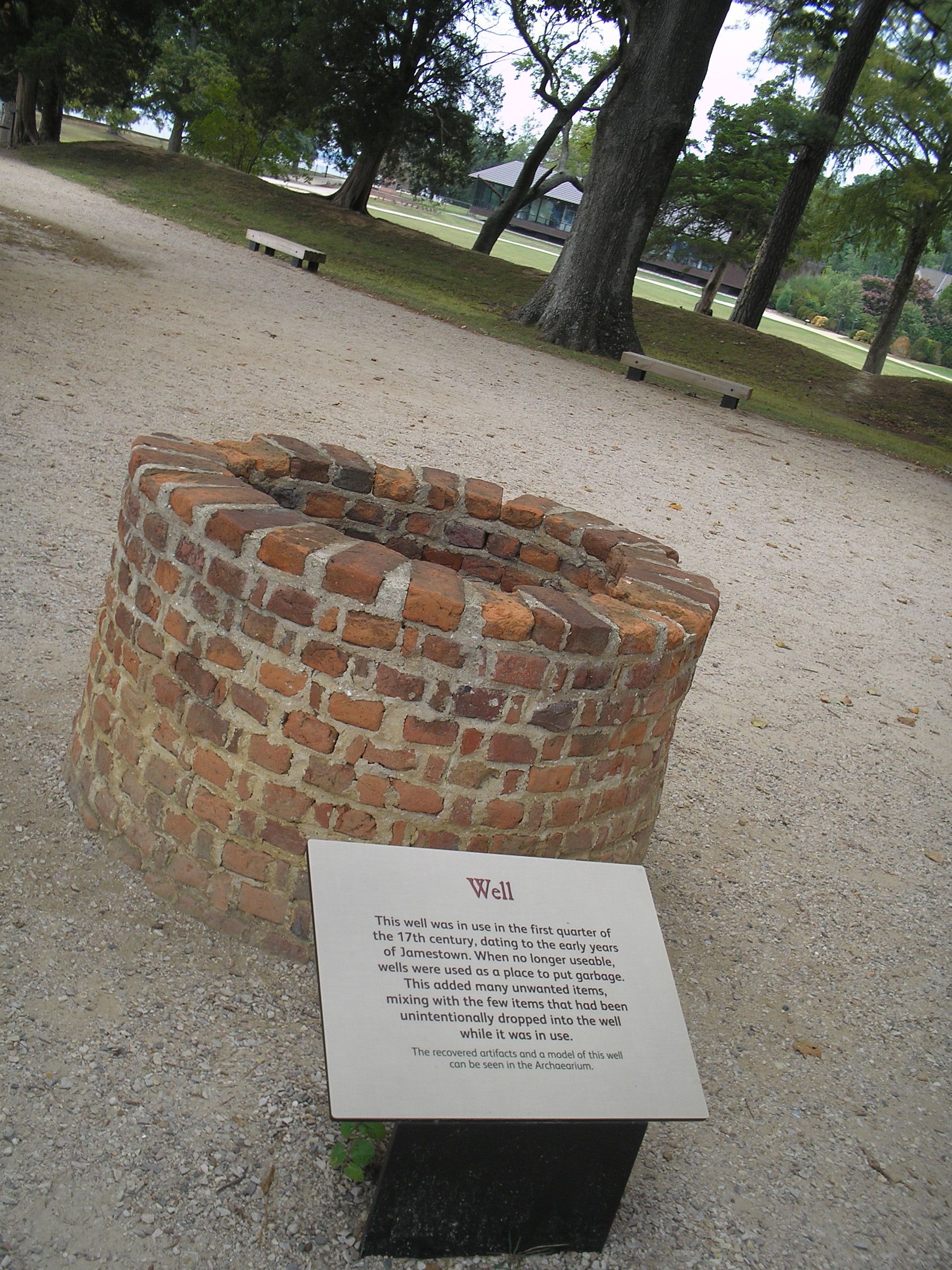 Backstory and Context
This particular well is one of a dozen colonial wells still extant in the Jamestown settlement. Each of the wells has proven to be a rich source of archaeological finds; once they fell out of use for drawing water, they became trash receptacles, and had also collected accidental objects over the years. These archaeological finds contribute to better understanding of the colonists through their material culture. Artifacts found in the wells range from a breastplate from a suit of armor found in the Smithfield Well to farm tools to pewter objects. This well is near the Hunt Shrine, and is not named -- other notable colonial wells at the Jamestown settlement include the First Well, the square Second Well, and Smithfield Well.
Sources
Coughlin, Bill. Well, Historical Marker Database. June 16th 2016. Accessed March 15th 2020. https://www.hmdb.org/m.asp?m=45258.
Image Sources
https://www.hmdb.org/m.asp?m=45258