Hale House
Introduction
Constructed in 1882, this stately example of Queen Anne architecture was the home Calvin and Pamela Hale, one of the most prominent couples in Olympia during the second half of the 19th century. Among Calvin's many roles during his career in government, he served as Superintendent of Indian Affairs in the Washington and Idaho Territories beginning in 1862. In 1882, Pamela became the first woman elected as county superintendent of schools. That year, they built this home which was originally part of a large 320-acre homestead. Listed on the National Register of Historic Places, the house is a private residence but is easily viewed from the street.
Images
Built in 1882, the Hale House is one the most historic homes in Olympia.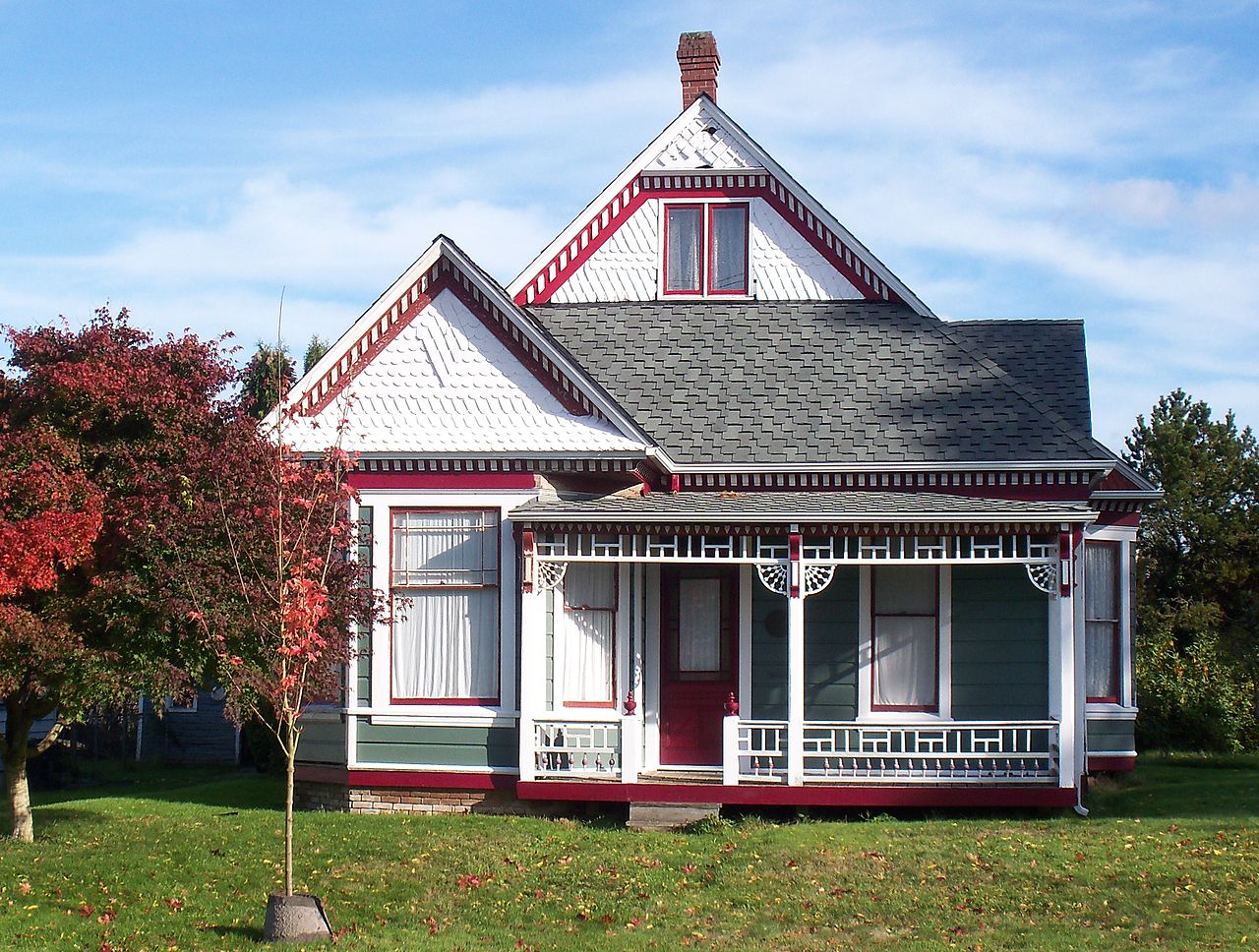 Pamela Hale (1834-1915) was a businesswoman, educator, and women's rights advocate. She was the first female Superintendent of Schools in Olympia.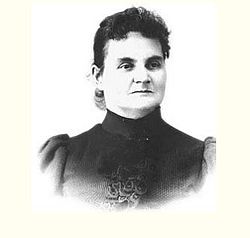 Captain Calvin Hale (1818-1887) played a key role in Washington's early history as a member of the territorial government. He was also appointed by President Lincoln as Superintendent of Indian Affairs.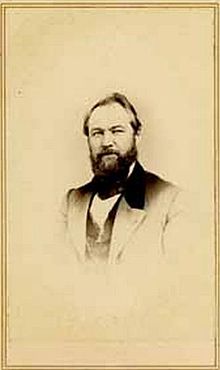 Backstory and Context
Calvin Hale
Captain Calvin Hale was born on June 22, 1818 in Maine. He became a shipbuilder and merchant, earning the title of captain. Around 1840, he married his first wife, Waitstill. Eventually, they had three children, two boys and one girl. By this time, Calvin had gotten involved in politics. He was elected to the state legislature in 1842 and served for four years. Then in 1851 he relocated his family to Olympia where he continued his business activities and made a name for himself.
In 1852, he was selected to be one of the representatives from the county to attend the Monticello Convention, the meeting where representatives discussed a plan to create the Washington Territory by splitting the Oregon Territory, which at the time encompassed present-day Washington, Oregon, Idaho, and parts of Montana and Wyoming. The convention successfully petitioned Congress and President Millard Fillmore signed the legislation establishing the new territory. The State of Washington was officially established on February 14, 1859.
Calvin's political career continued in earnest in the 1850s. In the early part of the decade he became a trustee of the first Olympia school and district court judge for one year. He was elected to the territorial legislature in 1854, becoming one of the first members of the first session. In the coming years, Calvin became county coroner, served in the legislature once again, and served on the University of Washington's first board of regents.
As stated above, in 1862, he became Superintendent of Indian Affairs. President Lincoln appointed him to the position, which reflected its importance and prestige. Calvin played an instrumental role treaty negotiations with Indian tribes. The most notable negotiations occurred with the Western Shoshone, which resulted Treaty of 1863, whereby the tribe ceded the Nevada Territory to the United States.
In 1868, Calvin became a councilman in Olympia (he was elected to this position again in 1878 and 1882). Sadly, Waitstill passed away in 1870. Calvin married Pamela two years later. Around this time he also founded a water company that built the town's first water system. During the next several years, Calvin served in a number of roles. These include becoming Vice President of the Washington Industrial Association, a member of the State Council (the predecessor to the State Senate), and a member of Pioneer Association of Washington Territory. He passed away in 1887.
Pamela Hale
Pamela, who was trained as a teacher, was one of the most important figures in Olympia in the late 19th century. She was originally from New York. Upon arriving in Olympia (it is not clear when) she was appointed to the Territorial Board of Education. Then, as noted above, in 1882 she became the county's first female Superintendent of Schools. She was also an astute businesswoman, making business deals after Calvin died and becoming the wealthiest person in the county. These business activities included acquiring the local gas company and investing in a number of building projects including the Olympia Hotel, which burned down in 1904. She died in 1915.
Sources
"Hale House." Olympia Historical Society and Bigelow House Museum. Accessed March 20, 2020. https://olympiahistory.org/hale-house.
Ingam, Paul C. "Calvin and Pamela Hale House." National Park Service - National Register of Historic Places Nomination Form. January 12, 1984. https://npgallery.nps.gov/GetAsset/d8271e02-87ea-4da8-bb6f-ca7ade4ccfa6.
Fenske, Lois J. "Fenske: Captain Calvin Hale and his House on Tullis Street." Olympia Historical Society and Bigelow House Museum. Accessed March 20, 2020. https://olympiahistory.org/fenske-captain-calvin-hale-and-his-house-on-tullis-street.
Image Sources
Wikimedia Commons

Wikimedia Commons

Wikimedia Commons

Additional Information