Jordan-Hare Stadium
Introduction
Jordan-Hare Stadium was originally opened on November 9, 1938. it was renovated in both 2004 and 2017. The stadium is home to the Auburn University Tigers Football team, where it was named after Ralph "Shug" Jordan who has the most wins in school history. The stadium is also known as Pat Dye Field at Jordan-Hare Stadium because on November 19, 2005 the playing field was named after Pat Dye, a former coach and athletic director. The stadium has a capacity of 87,451. This stadium has seen many great athletes come and go, such as Bo Jackson.
Images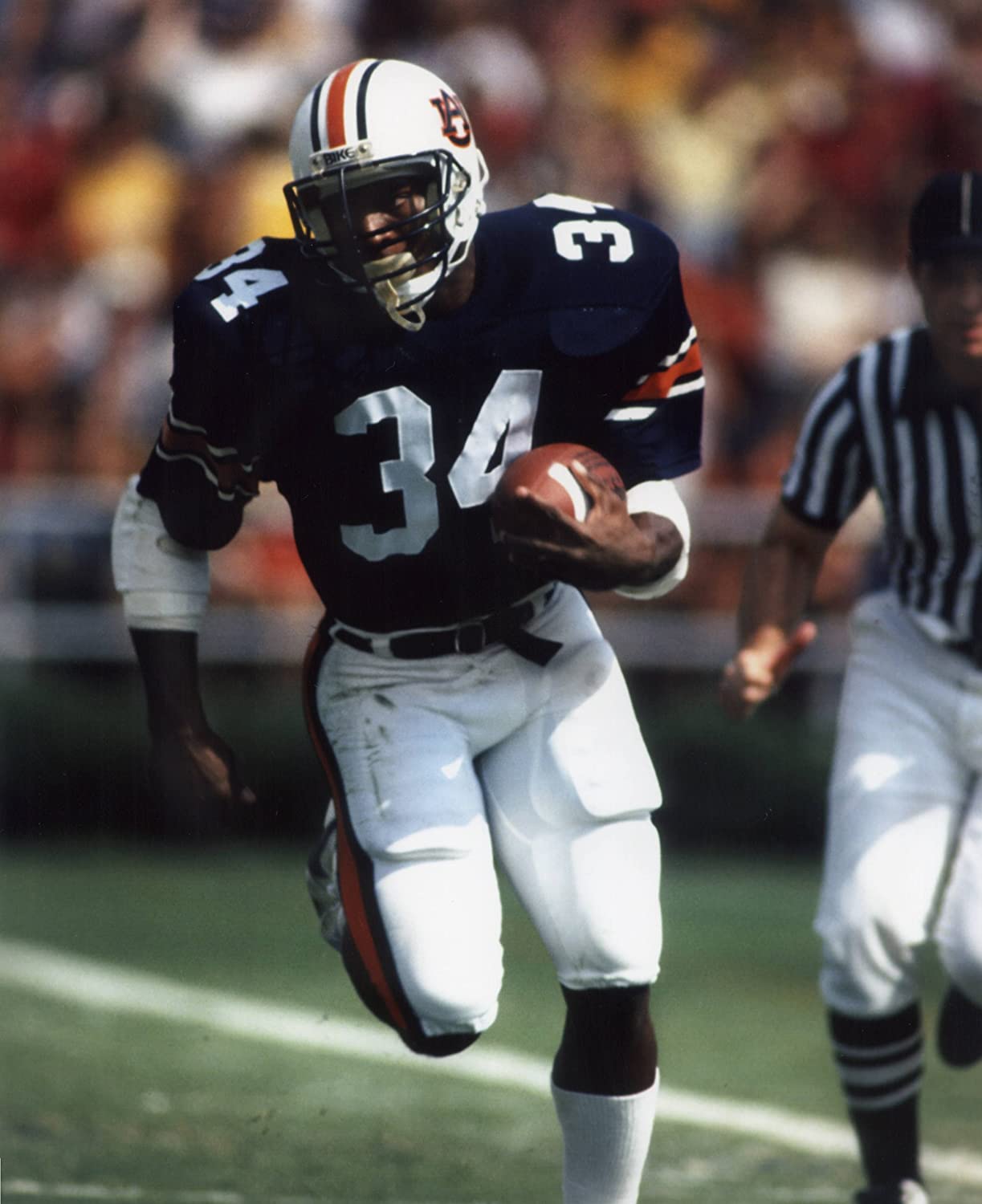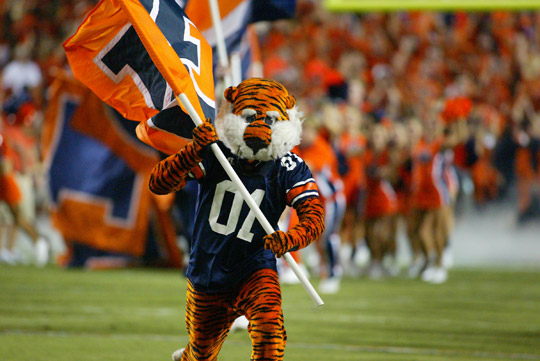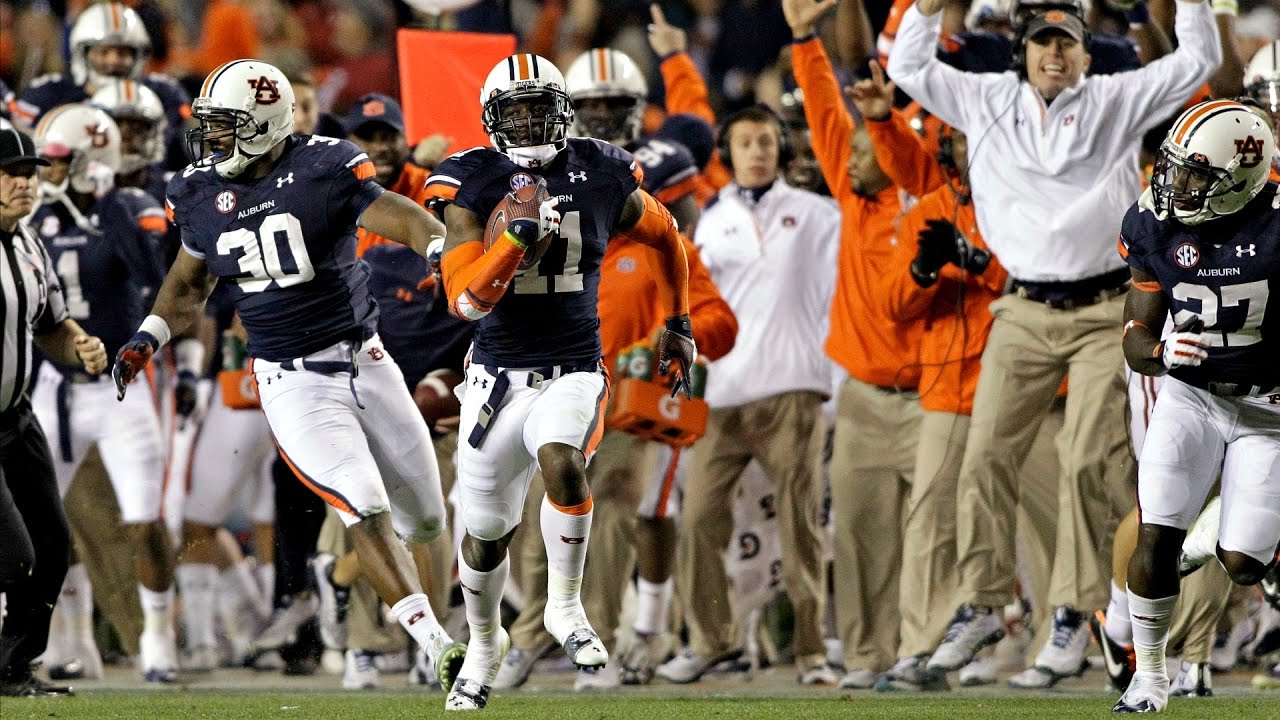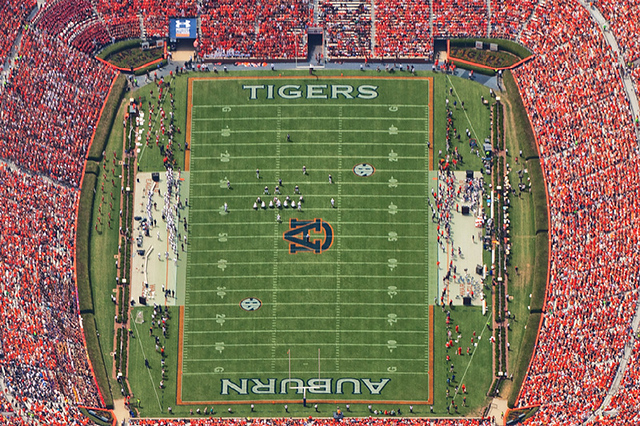 Backstory and Context
Jordan-Hare Stadium is the nations 10th largest on campus stadium, and on game days it becomes the fifth largest city in Alabama. Few colleges have a tradition as unique as the one that happens before the start of every Auburn game at Jordan-Hare Stadium. Since 1930, the War Eagle performs the War Eagle Flight as it flies over the stadium before each game. The original stadium built for the tigers in 1938 held a seating capacity of 7,500. Over the next four decades the stadium expanded in 1955, 1960, 1970, 1980, and 1989 bringing the capacity to where it is at now seating 87,451.
The main lower grandstand surrounds the entire field and upper decks are located on both sides of the field. Luxury suites and the press box are located between the lower and upper decks. Located on the exterior of the east side of the stadium are ten large murals of great plays and players of Auburn football including Bo Jackson. At his time at Auburn, Jackson holds the all time rushing record of 4,303 yards. He also has the best single season rushing record with 1,786 yards in a single season. Jackson was awarded the fifty-first Heisman trophy in 1985, where in his career rushed for more than a hundred yards in twenty-one different games. Jackson ended his career at Auburn with 45 total touchdowns and a 6.6 yards per carry average. The last addition to the stadium included a new high definition video scoreboard, installed prior to the 2007 season. The Tigers have been very successful at Jordan Hare Stadium, as the team has fielded 11 conference titles teams and two teams that have won the National Championship.
Sources
(n.d.). Retrieved from https://auburntigers.com/facilities/jordan-hare-stadium/11
Jordan Hare Stadium - Facts, figures, pictures and more of the Auburn Tigers college football stadium. (n.d.). Retrieved from https://www.collegegridirons.com/stadiums/jordan-hare-stadium/
Jordan-Hare Stadium at Auburn University. (n.d.). Retrieved from https://www.auburnstadium.com/
Image Sources
https://www.bing.com/images/search?view=detailV2&ccid=IqVnqntp&id=http%3A%2F%2Fecx.images-amazon.com%2Fimages%2FI%2F81KBMWbqvJL._SL1500_.jpg&thid=OIP.IqVnqntpqIeG0wj2x5wJfgHaJF&mediaurl=http%3A%2F%2Fecx.images-amazon.com%2Fimages%2FI%2F81KBMWbqvJL._SL1500_.jpg&exph=1500&expw=1223&q=bo+jackson+auburn&simid=608046319363687328&selectedindex=0&ajaxhist=0&vt=2&sim=11

https://www.bing.com/images/search?view=detailV2&ccid=6odZofSr&id=97098BE1D3714AC1D7F4C3F1F00548B21A3FD913&thid=OIP.6odZofSr5ZcNPdJNZOpEWAHaE8&mediaurl=http%3a%2f%2fkccollegegameday.com%2fwp-content%2fuploads%2f2010%2f07%2faubie.jpg&exph=361&expw=540&q=Auburn+Football+Mascot&simid=608008356159029288&selectedIndex=5&ajaxhist=0

https://fanbuzz.com/college-football/sec/auburn/iron-bowl-flashback-kick-six/

Additional Information