Gordie Howe- Olympia Stadium
Introduction
Olympia Stadium is one of the most iconic buildings in Detroit's History. Gordie Howe wasn't even born when the stadium opened, however, he would have a profound impact on the legacy of Olympia. Olympia Stadium wasn't known for a modern look or being a glamorous stadium. Here, it was all about the Hockey. In 1945, the Red Wings came across a young Howe, and saw immediate potential. Over the next twenty-five years Gordie Howe and Olympia Stadium would become connected forever.
Images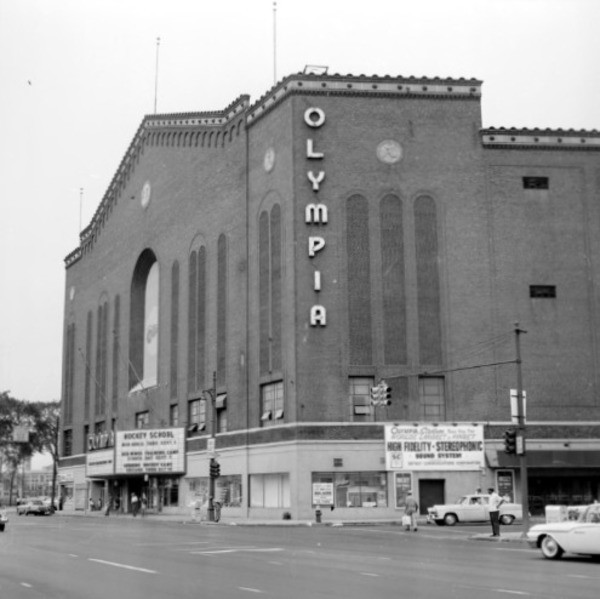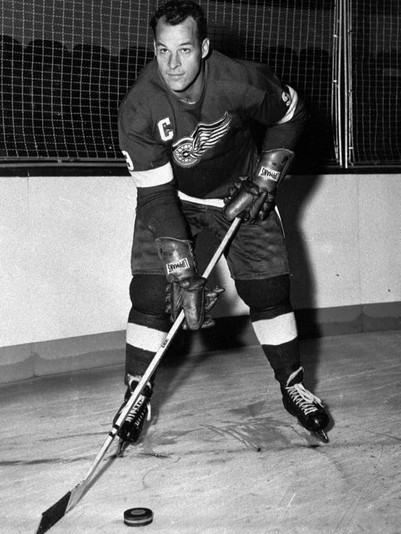 Backstory and Context
Olympia stadium opened to the public on March 8, 1927. Before Gordie Howe would set foot in Olympia Stadium, the building already had four championships. During his playing career he would increase the building's total championships to four after winning the Stanley Cup in 1950, 1952, 1954, and 1955. Olympia stadium would also become of the most accomplished buildings in sports with seven Art Ross Trophy Winner's for total point leader, as well as seven Hart Memorial Trophies for the most valuable player. Howe would win six of the seven Art Ross Trophies, and win six of the seven Hart Memorial Trophies as well. Howe would become an NHL All-Star twenty-two times in his career at Olympia stadium. He would also set record for most goals, assist, and games played in NHL history in Olympia. His games played record still stands today at 1767 games played.
Olympia stadium closed in 1979 and stayed vacant until 1987 when it was demolished. Olympia Stadium is one of the most successful stadiums in sports history. However, Gordie Howe will be the one credited with building the legacy of Olympia Stadium.
Sources
Avison, Charles. "Olympia Stadium: Historic Detroit." Olympia Stadium -, historicdetroit.org/buildings/olympia-stadium.
"Gordie Howe Stats." Hockey, www.hockey-reference.com/players/h/howego01.html.
Jr, Dave Bartkowiak. "40 Years Ago: Red Wings Play Final Game at Olympia Stadium." WDIV, WDIV ClickOnDetroit, 16 Dec. 2019, www.clickondetroit.com/sports/2019/12/15/40-years-ago-today-red-wings-play-final-game-at-olympia-stadium/.
Image Sources
Google Images

Google Images