Coca-Cola Bottling Company
Introduction
The Coca-Cola Building (also called the Coca-Cola Company Building) is a building located at 1322–1336 S. Wabash Ave. in the Near South Side community area of Chicago, Illinois, which once served as the Chicago headquarters of the Coca-Cola Company. The building was designed by Frank Abbott in the Commercial style and built from 1903 to 1904. When it opened, the building was eight stories high; two additional stories were added in 1913. The building features limestone with iron ornaments on its first two stories; a cornice with a terra cotta fretwork pattern at the top separates the second and third floors. The top of the building features a terra cotta frieze and a cornice with decorative patterns. The Coca-Cola Company operated out of the building from 1904 until 1928; the building was the company's second office outside of Atlanta. The building was the only Coca-Cola syrup manufacturing plant in the Midwest until 1915; it is now the only surviving Coca-Cola plant from before World War II outside of Atlanta.
Images
coca-cola bottling company of chicago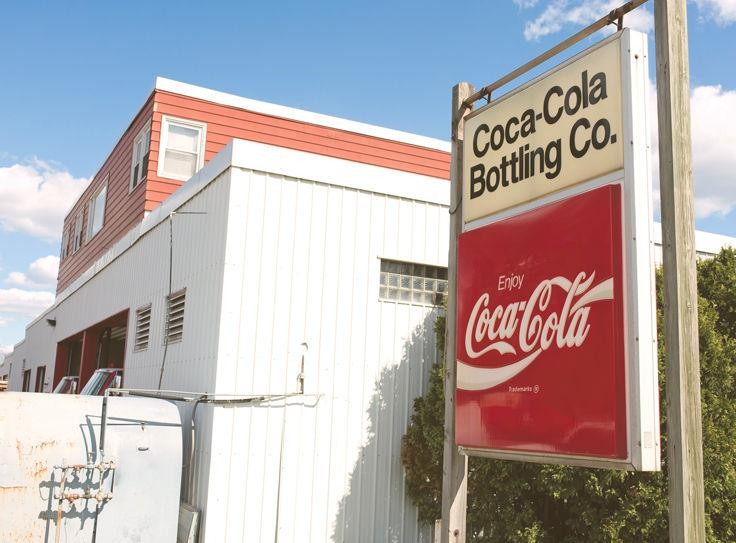 Chicago Coca Cola bottles for different ethnicities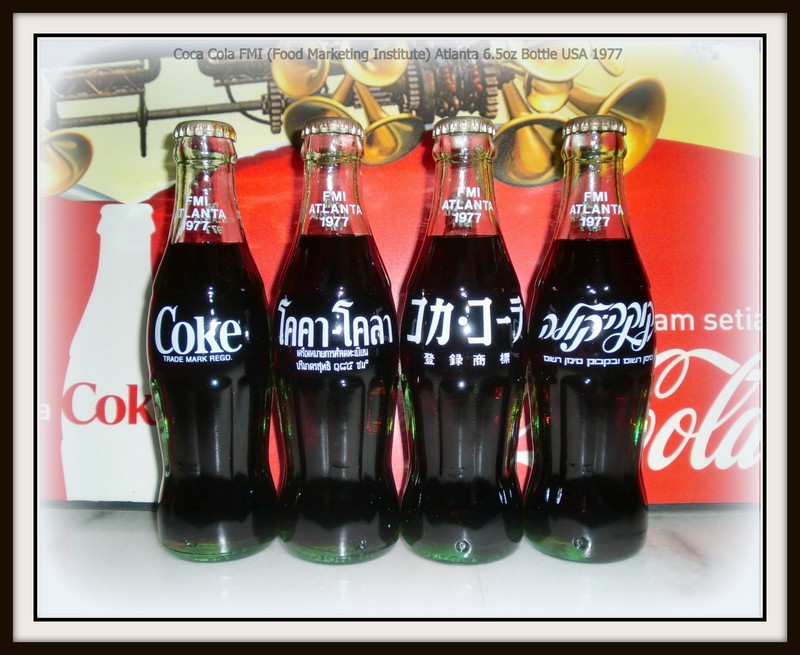 Chicago Coca Cola delivering to Sports teams in chicago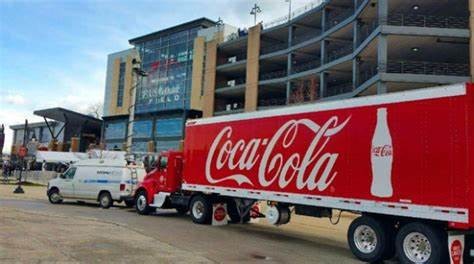 Backstory and Context
A Brief History of The Coca-Cola Company
Invented by John Stith Pemberton in 1886, Coca-Cola was meant as a drink to impart good health and stamina. Pemberton was a pharmacist from Columbus, Georgia who originally made a cocaine called Pemberton's French Wine Coca in 1885. When prohibition laws were passed within his county, Pemberton set out to make a new, non-alcoholic drink. What he created was a pleasant tasting syrup that could be mixed with carbonated water and served at the soda fountain as a refreshing drink. He first sold this drink for five cents a glass at his establishment, Jacob's Pharmacy in Atlanta, Georgia. The average sales for the first eight months averaged nine glasses a day. Another Atlanta pharmacist and businessman, Asa Griggs Candler bought into Pemberton's company, and in the following year, Pemberton sold Candler his remaining interest in the company. As Candler purchased exclusive rights to the Coca-Cola formula in 1891 and by the following year, had increased sales ten times over. Sales were going so well that Candler sold his pharmaceutical business and devoted himself fully to the success of Coca-Cola. His brother, John, and Pemberton's former partner, Frank Robinson, joined Candler and together they formed The Coca-Cola Company. The trademark "Coca-Cola" was registered in the US Patent Office on January 31, 1893. Candler continued to grow the business with aggressive advertising and distributing thousands of free drink coupons. In 1894 the popular drink was sold in bottles for the first time. Beginning in 1899, independent bottling companies were licensed to bottle Coca-Cola – a practice that is still in use today by the US soft drink industry. In the early 1920s Robert Woodruff, then president of The Coca-Cola Company, demanded strict standards at soda fountains where drinks were mixed, in order to create a uniform, quality product. This "Quality Drink" campaign included having trained service people at the soda fountains to ensure that Coca-Cola was served correctly. In 1926 Woodruff established the Foreign Department, which in 1930 became a subsidiary of Coca-Cola known as The Coca-Cola Export Corporation. Woodruff was determined to expand the Coca-Cola Company internationally. Plants had already been built in France, Cuba, Panama, Canada, Puerto Rico, the Philippines and Guam. Woodruff introduced the revolutionary new 6-bottle cartons that made it easier to take Coca-Cola home. In 1928, bottle sales exceeded those at the soda fountain. In 1929 metal, top-opening coolers were created to dispense bottles of ice-cold Coca-Cola in stores and filling stations. 1930s news article for self-serve fountains. Automatic soda dispensers made their debut in 1933 at the Chicago World's Fair when Coca-Cola introduced the Dole Master Dispenser. This was the first soda dispenser that was able to mix the carbonated water and cola syrup together automatically, which was then dispensed merely with a pull of the handle. When WWII broke out, Robert Woodruff was quoted as saying that he wanted "to see that every man in uniform gets a bottle of Coca-Cola for 5 cents, wherever he is and whatever it costs the Company." During the war, 64 bottling plants were constructed as close as was possible near areas of combat in N. Africa, the Pacific and Europe. Military personnel consumed more than 5 billion bottles of Coca-Cola during WWII. In 1955 Coca-Cola was first put into cans for military personnel in Japan and the Pacific, but bottlers did not embrace this new container until 1960. The now world-famous drink was also now offered in 10-, 12- and 26-ounce bottles. The first plastic 2-liter bottle was introduced in 1977.The Coca-Cola Company introduced Diet Coke in 1982. This was the first extension of the Coca-Cola and Coke trademarks. In two years' time, Diet Coke was the top-selling diet soft drink in the world. In 1985 the formula for Cola-Cola was changed and The Coca-Cola Company released a new Coke. There was such a negative reaction to this change that the old formula was re-released within 8 months with the name Coca-Cola Classic. On July 12th of 1985, the new Coke was the first soft drink to be consumed in space, having been placed in specially designed cans just for the trip on the Space Shuttle Challenger. These containers were called the "Coca-Cola Space Can". Diet Coke became the first diet soft drink consumed in space aboard the Space Shuttle Discovery in February of 1995. This trip marked the first time soda fountain equipment was used in space. Today, Coca-Cola produces nearly 450 brands in more than 200 countries and rates as one of the most recognizable trademarks in the world, (and possibly, out of it?).
Sources
Baldwin, Susan M. "National Register of Historic Places Registration Form: Coca Cola Company Building" (PDF). National Park Service. Archived from the original (PDF) on March 4, 2016. Retrieved March 8, 2013.
"National Register Information System". National Register of Historic Places. National Park Service. July 9, 2010.
Retro-Planet Staff. A Brief History of The Coca-Cola Company, Retro-Planet. June 8th 2008. Accessed March 27th 2020. https://blog.retroplanet.com/coca-cola-company-history-in-brief/.
Image Sources
https://www.virginiamn.com/news/local/virginia-s-coca-cola-bottling-co-sold/article_f44624e6-10c6-11e6-819b-33ebd6bd5e6c.html

https://redlabels-heritage.blogspot.com/2012/08/coca-cola-fmi-atlanta-650z-bottle-usa.html

https://www.coca-colacompany.com/news

Additional Information