ASTOP (Assist Survivors through Treatment, Outreach, Prevention)
Introduction
ASTOP was founded in 1992 to assist survivors of sexual assault and educate the community on the resources available to treat and prevent abuse. Founders Valerie Graczyk and Susan Griffiths of St. Agnes Hospital were later joined by Sister Rhea Emmer of the Congregation of Sisters of St. Agnes to create an organization that provides 24-hour crisis support, professional counseling services, and prevention education.
Images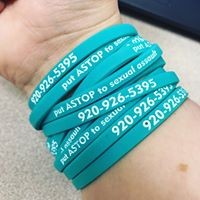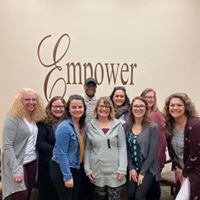 Backstory and Context
In the late 1980s, few resources existed for survivors of sexual abuse in Fond du Lac. Valerie Graczyk, Director of the Health Resource Center and Volunteer Services at St. Agnes Hospital, and Susan Griffiths, the hospital's Director of the Counseling Center began working toward a solution. A year later, Sister Rhea Emmer of the Congregation of Sisters of St. Agnes joined them and the group created FOCUS to educate clergy, law enforcement, educators, and social service organizations. The most urgent need in the community was finding immediate help for survivors.
After a year of exploring models in other cities, the women founded ASTOP (Assist Survivors through Treatment Outreach Prevention) in 1992. St. Agnes Hospital agreed to provide space and support for the non-profit agency, which also serves the communities of Ripon, Wautoma, and Redgranite.
ASTOP provides cost-free 24-hour crisis response and professional counselors who will see clients within one working day. Counselors also provide services to spouses and boy/girlfriends of survivors. In addition, ASTOP offers medical and legal advocacy and prevention education for grade school aged children and the adults in their lives.
The Congregation of Sisters of St. Agnes has and continues to support ASTOP through leadership on the board of directors, contributions, and work by sisters as crisis line volunteers, committee members, and advocates.
Sources
ASTOP. "Our Story." Accessed March 2, 2020. https://www.astop.org/our-story/
Schrauth, Joann. "Balloon Brigade Celebrates Year of ASTOP Services." Fond du Lac Reporter, April 1993.
Image Sources
Facebook. "ASTOP." Accessed 4/2/2020. https://www.facebook.com/pg/ASTOPINC/photos/?ref=page_internal

Facebook. "ASTOP." Accessed 4/2/2020. https://www.facebook.com/pg/ASTOPINC/photos/?ref=page_internal

Additional Information