Tavern Hops Garden Display
Introduction
Hops (Humulus lupulus) is an herb that grows on vines. Different types ("varieties") can be found all over the world. The plant produces small cones that contain yellow, powdery oil called lupulin. This oil smells citrusy, piney, and bitter depending on the variety of hops. Our hops are the Centennial variety. Hops have been used to help preserve food and added to beer to create different flavors. For hundreds of years, they were used as a medicinal herb thought to soothe many different conditions, such as ear and tooth aches, stomach digestion, and to help people get to sleep like chamomile. People created tonic drinks from the hops cones and flowers. Stuffing your pillowcase with hops also was common. Wasps even use hops! They gather leaves to make their nests. Hops need lots of sun and space to grow. Many hops gardeners will include poles and ropes like these to help them climb. Pick a cone from our crop and open it to see the lupulin – but don't pick too many! While you're here, please be respectful to all of our insect friends. Display sponsored by Alter Brewing Co. in Downers Grove, IL
Images
Hops climbing a pole and ropes at MLSP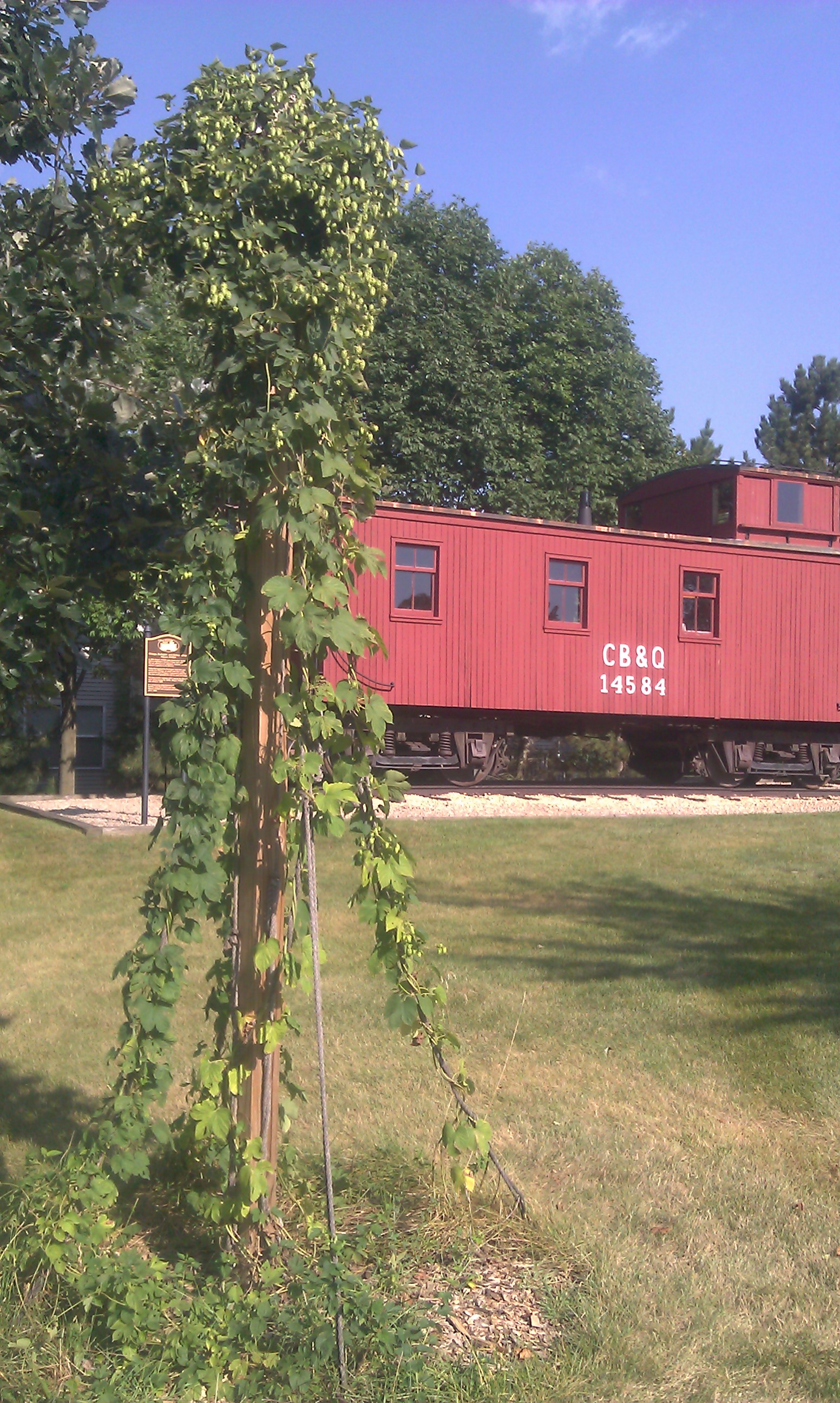 Hops cones at MLSP. These herbs have been used for different purposes through history.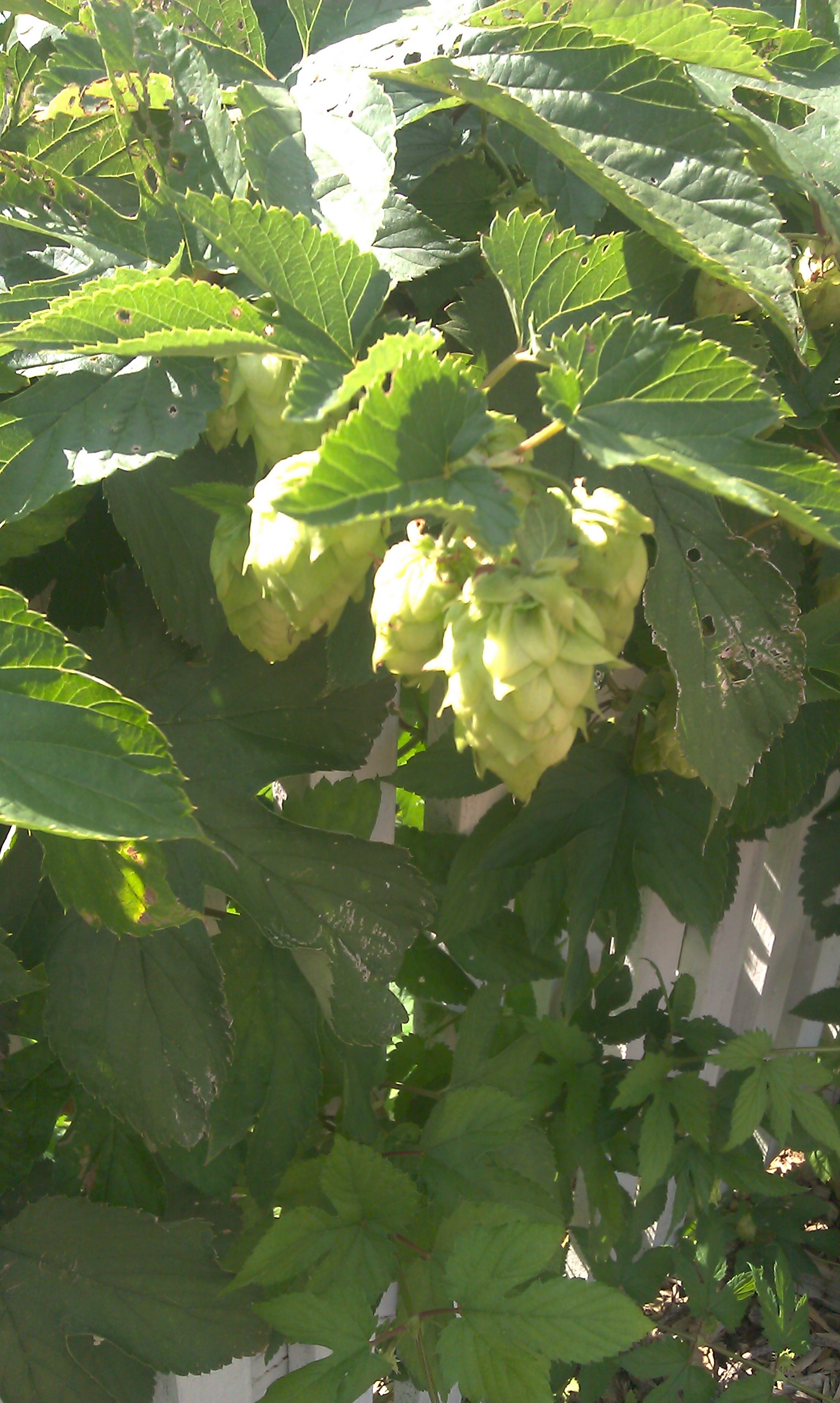 Hops buds at MLSP. Each bud will grow into a cone.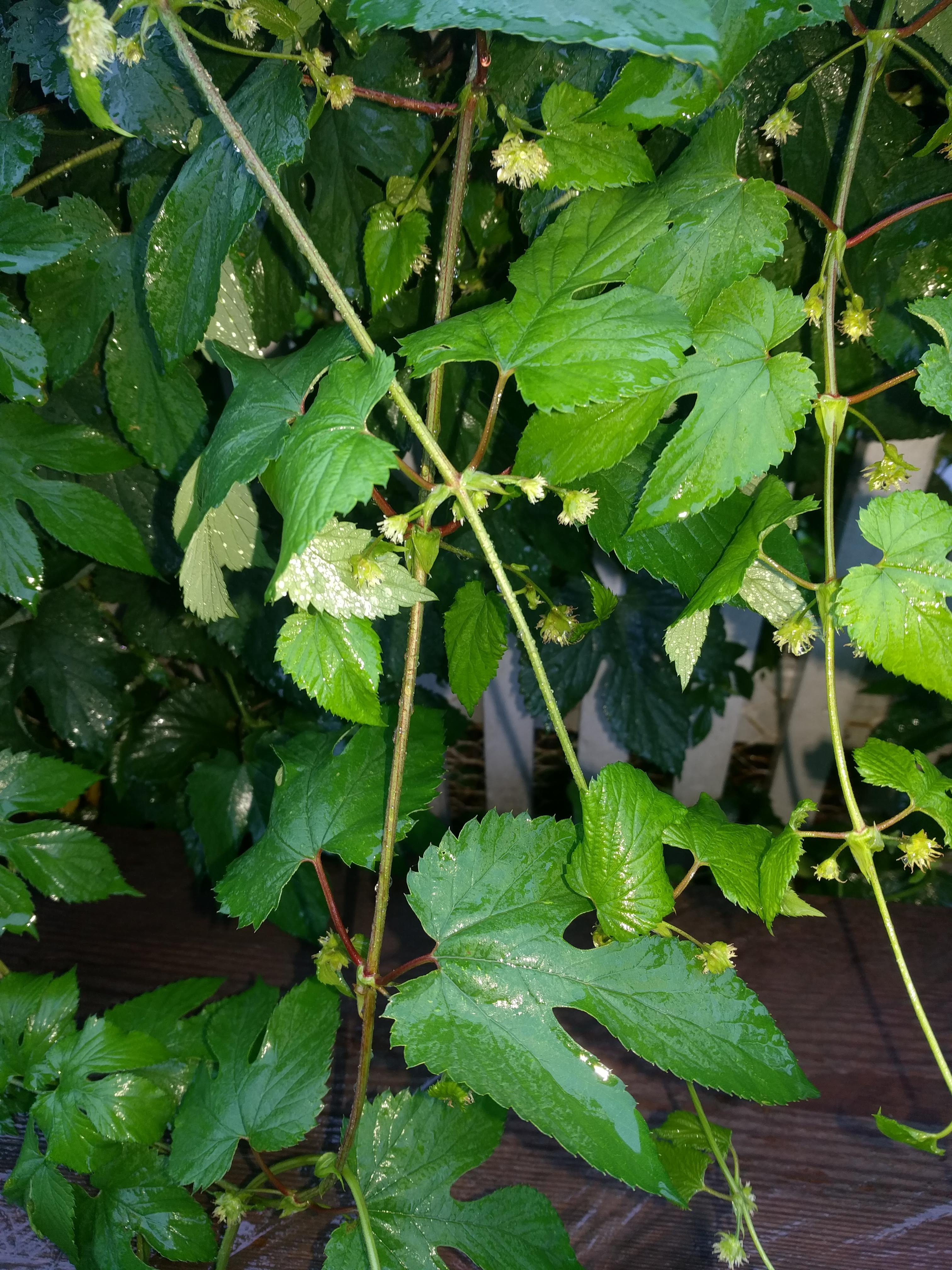 Updated Tavern Hops Garden at the Beaubien Tavern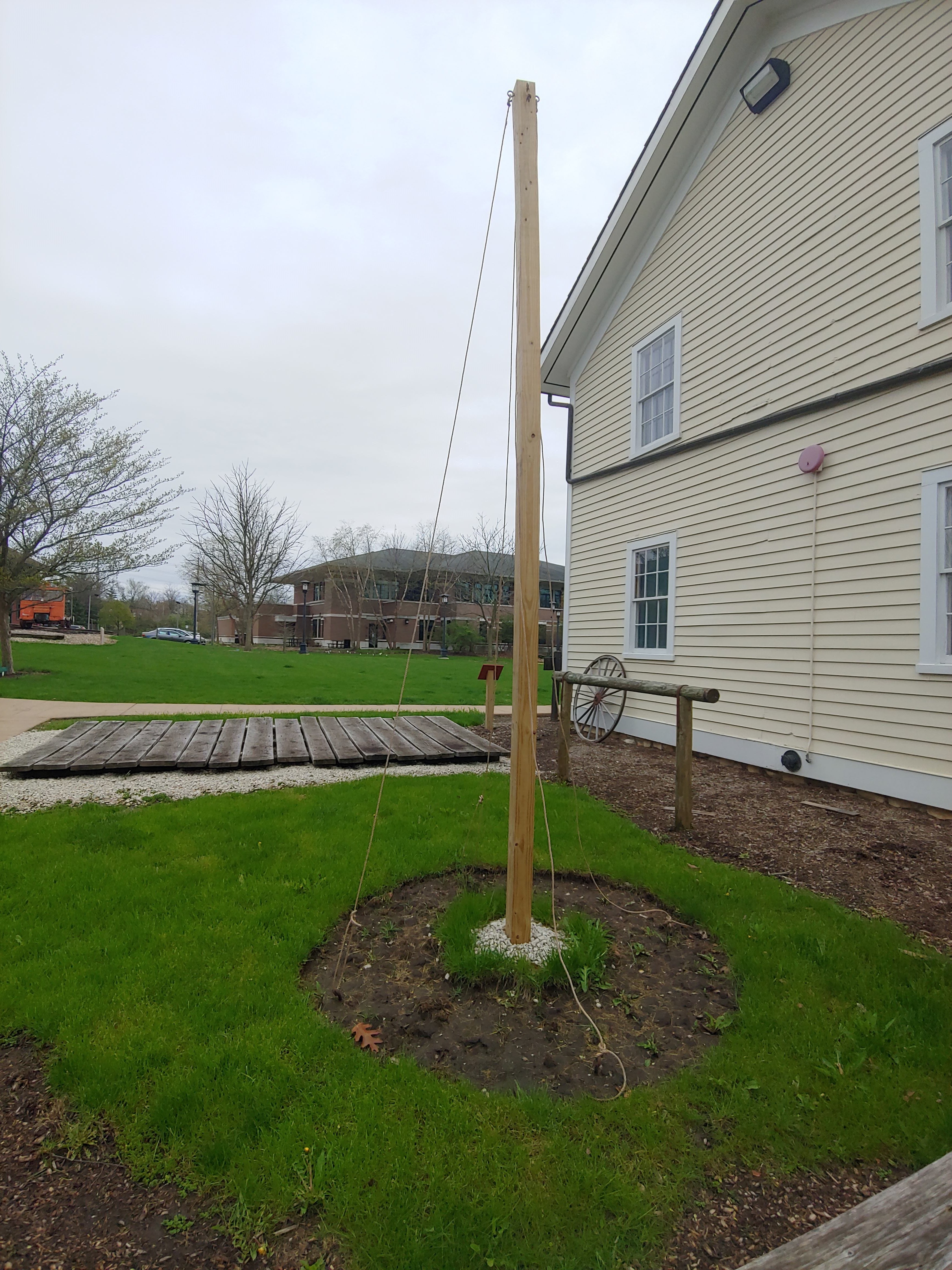 Backstory and Context
Hops (Humulus lupulus) is an herb that grows on vines. Different types ("varieties") can be found all over the world. The plant produces small cones that contain yellow, powdery oil called lupulin. This oil smells citrusy, piney, and bitter depending on the variety of hops. Our hops are the Centennial variety.
Hops have been used to help preserve food and added to beer to create different flavors. For hundreds of years, they were used as a medicinal herb thought to soothe many different conditions, such as ear and tooth aches, stomach digestion, and to help people get to sleep like chamomile. People created tonic drinks from the hops cones and flowers. Stuffing your pillowcase with hops also was common.
Wasps even use hops! They gather leaves to make their nests.
Hops need lots of sun and space to grow. Many hops gardeners will include poles and ropes like these to help them climb.
Pick a cone from our crop and open it to see the lupulin – but don't pick too many!
While you're here, please be respectful to all of our insect friends.
Display sponsored by Alter Brewing Co. in Downers Grove, IL
Sources
Resources collected and researched by The Museums at Lisle Station Park (MLSP) staff and volunteers
Additional Information