Kate Peters Sturgill
Introduction
Ballad singer and songwriter Kate Peters Sturgill taught handcrafts, music, and dance at the Country Cabin, built near Norton by the WPA in 1937, and later preserved the music of her Appalachian region through her recordings and collection of folk songs. Country Cabin II carried on that tradition.
Images
Photograph of Kate Sturgill courtesy of Blue Ridge Institute and Museum.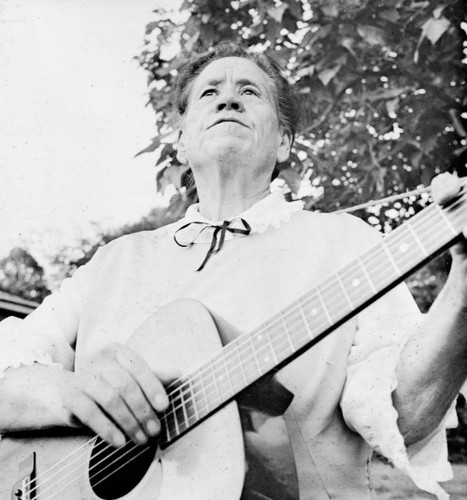 The Library of Virginia honored Kate Peters Sturgill as one of its Virginia Women in History in 2019.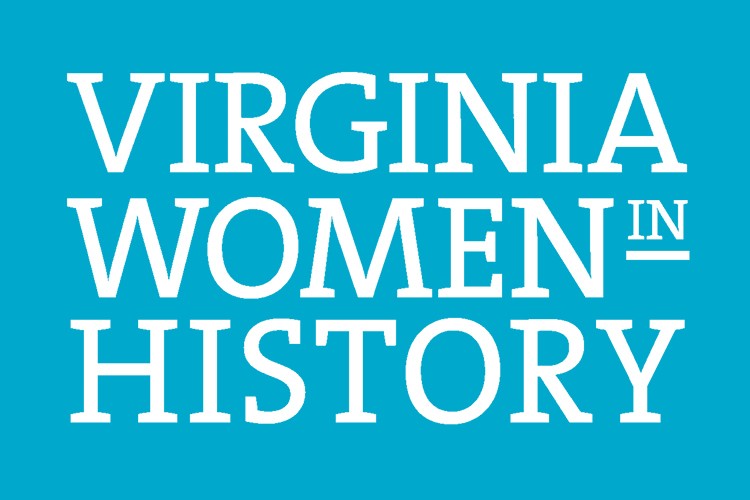 The Virginia Women in History Digital Trail is made possible by the Library of Virginia and American Evolution: Virginia to America, 1619–2019.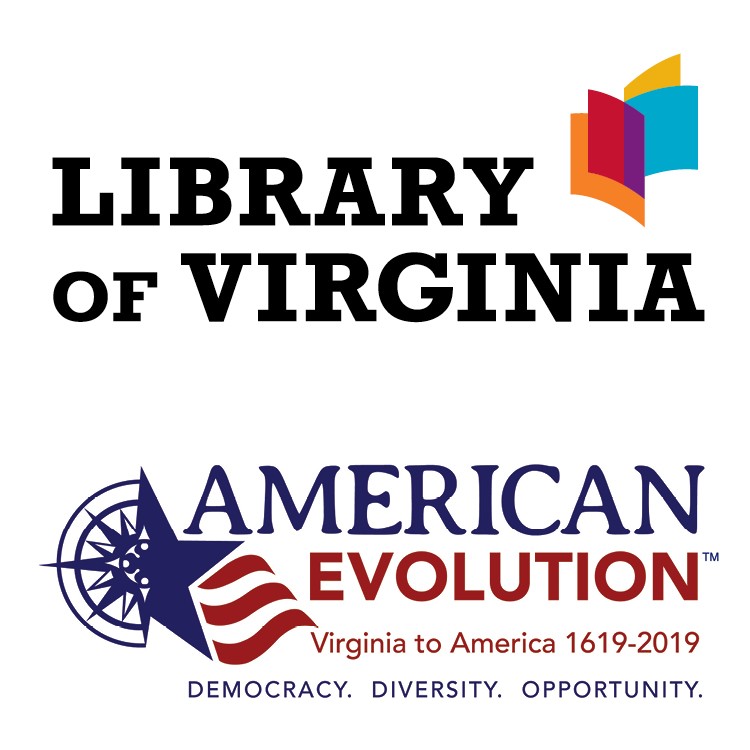 Backstory and Context
Wise County native Katherine O'Neill Peters Sturgill (March 3, 1907–June 19, 1975) began playing the parlor organ and singing Irish tunes for her father as a child. Known as Kate, she had a lifelong interest in mountain tunes. After her marriage to Sidney Peters, she formed the Lonesome Pine Trailers in 1927. The band performed a mixture of sacred songs, folk tunes, and instrumental dance tunes. She later began writing original compositions.
During the Great Depression, Peters put her skills to work through the Works Progress Administration, which funded the construction of a cabin near the town of Norton to serve as a community recreational facility. There, she and her sister taught handcrafts, music, and dance, and put on plays. The sisters also provided lunch for undernourished students at the nearby school. During this time she met a WPA folk song collector who recorded her in 1939. She also collected folk songs, sometimes assisting her mother's relation A.P. Carter, of the legendary Carter Family musical group. As part of the Cumberland Valley Girls in the 1940s, Peters performed on the WNVA radio station in Norton and recorded with Folk-Star Records in Tennessee. In her later years, after her first husband died and she married former coal miner Archie Sturgill, she became well known as a local funeral singer. 
Kate Sturgill's rich legacy lives on through her recordings at the Library of Congress's American Folklife Center, as well as the Country Cabin II, a venue on the Crooked Road music trail that traces its ancestry to the WPA cabin, and the annual Dock Boggs and Kate Peters Sturgill Festival.
Reprinted with permission of the Library of Virginia.
Sources
Kate Peters Sturgill, Virginia Changemakers, Library of Virginia (edu.lva.virginia.gov/changemakers)
Image Sources
Image courtesy of Blue Ridge Institute and Museum.

Additional Information