Washington Elementary
Introduction
Originally called "Old Central Elementary", the Washington Elementary building went up in 1904. It did not have a cafeteria, so students would go to either the middle or high school for lunch, since all three were on the same corner. Washington Elementary survived the Flood of 1976 and continued to hold classes but eventually closed due to asbestos in the building. Broulims currently stands where it once stood. 
Images
Washington Elementary School, Rexburg, Idaho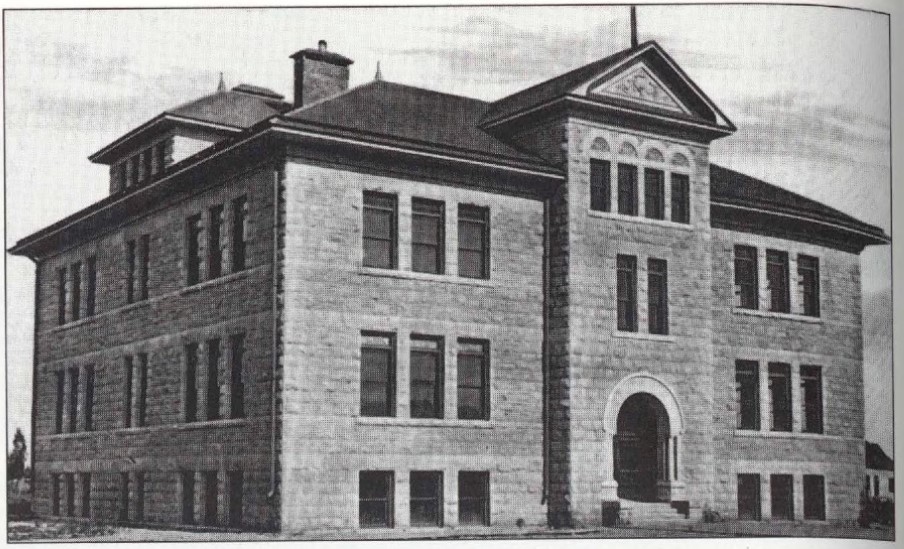 Backstory and Context
Many Rexburg citizens had important life events in this building. Some went on their first dates to the movies screened there. The building served as a central location in town where political figures, including George Romney during his presidential campaign, would speak to the people of Rexburg. Ann Reid remembers breaking her foot at the school after jumping down some stairs. Terry Lindsay remembers being in the school hallway when she heard that John F. Kennedy had been
assassinated. Though it was declared unsafe for regular use, it did become a haunted house for multiple years before it was torn down. Washington Elementary holds powerful memories for those who attended classes there. 
Sources
BYU-Idaho Public History Class Spring 2019. "Remembering Rexburg: Shirley's Drive-In", Accessed April 11th 2020. https://www.byui.edu/radio/remembering-rexburg-season-1-podcast.
Additional Information