Warner Circle Park
Introduction
Located in the Kensington Historic District, Warner Circle Park contains a Queen Anne Style house, the former home of Brainard Warner, and a 1914 carriage house. Warner was a banker and real estate broker who established the town of Kensington as a pleasant summer retreat and suburb of D.C. The house served as a private residence for several decades and became a nursing home in the 1960s. Across the street is Noyes Children's Library, founded in 1893 by Brainard Warner and Crosby Noyes.
Images
Warner Manor dates to the late 19th century.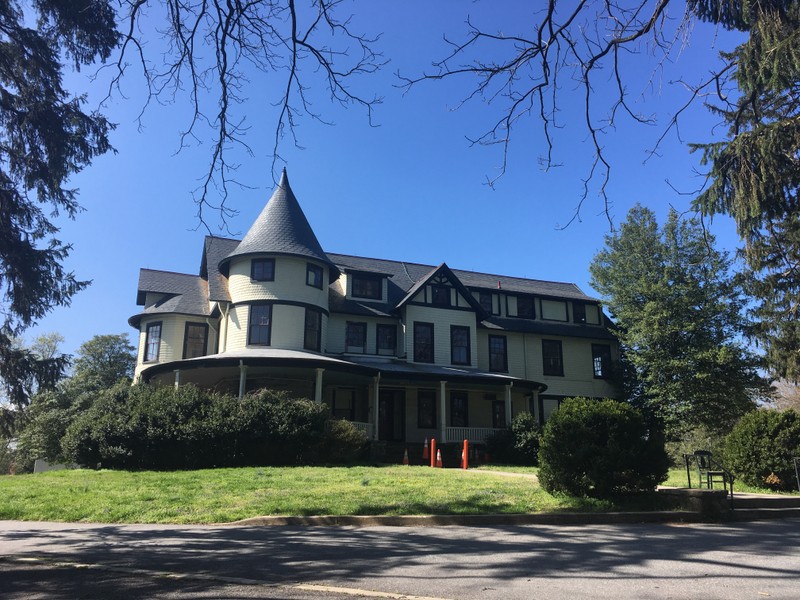 Warner Circle occupies ~4.5 acres.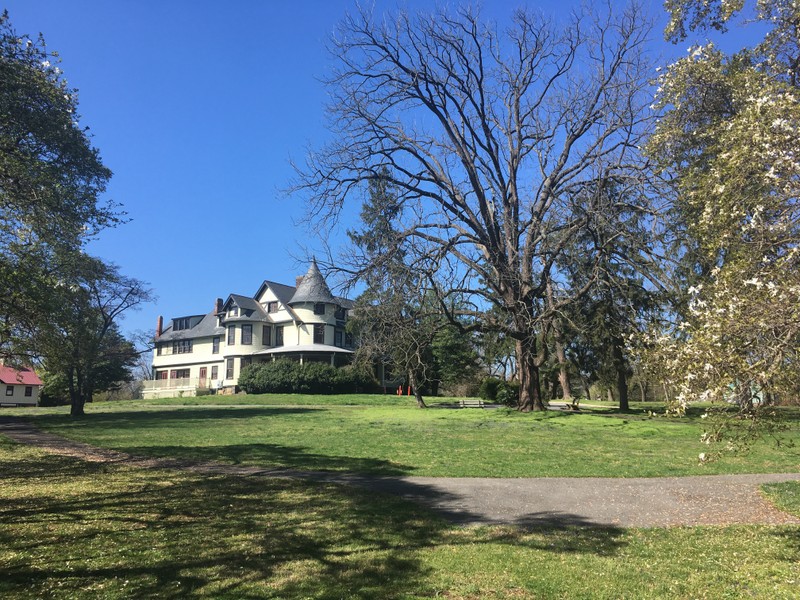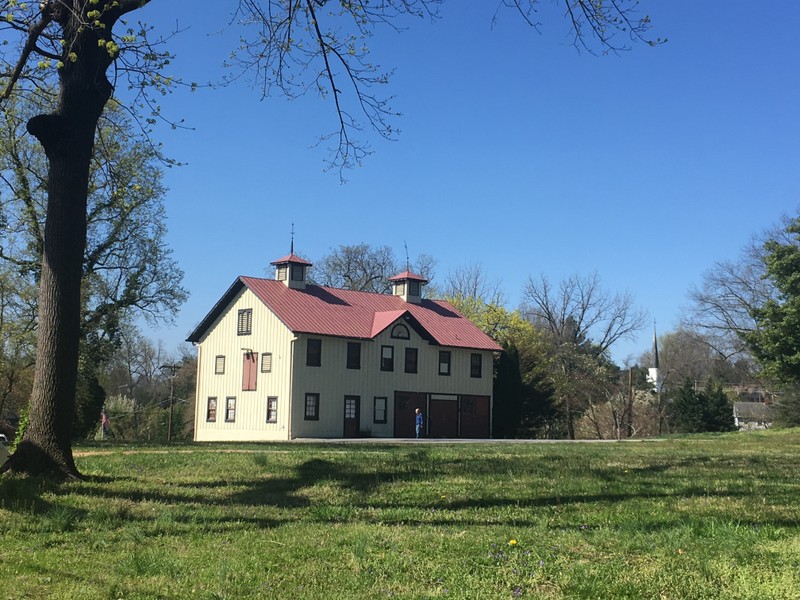 Backstory and Context
The area now known as "Kensington" was formerly used for agriculture; farmers bought and maintained various parcels of land. In 1873, a train line was built connecting Washington D.C. to Point of Rocks, passing through the property of George Knowles. Starting in 1891, the train began to stop at Knowles Station, connecting local farmers and businessmen to wider networks of trade and commerce. Brainard Warner realized the area's potential and purchased property there in 1890, upon which he had his mansion constructed for use as a summer home, drawing inspiration from Kensington, London, England.
In 1893, Warner and his friend Crosby Noyes, who was the editor of the Washington Star, founded Noyes Library. The town was incorporated the following year and given the name Kensington at Warner's urging. Kensington has retained its reputation as a "garden suburb" and is home to multiple Victorian-era houses. Warner Manor features Queen Anne Style architecture with its large front porch and asymmetrical design. The nearby carriage house dates to 1914.
Warner Manor sits in the heart of Kensington. This stately home was originally owned by Brainard Warner who built this Victorian mansion in 1892 as a retreat for his family from Washington, DC. The house is built in a Queen Anne Style – note its massive front porch and its asymmetrical façade. The carriage house in the back was built in 1914. Warner lived in the house until 1918 and hosted numerous social events including a party attended by President William Howard Taft.
Sources
"History of the Town of Kensington." Town of Kensington. Accessed April 6th 2020. https://tok.md.gov/history/.
"Warner Circle Park." Montgomery Parks. May 13th 2019. Accessed April 6th 2020. https://www.montgomeryparks.org/parks-and-trails/warner-circle-park/.
"The Library's Long History." The Noyes Children's Library Foundation. Accessed April 6th 2020. https://www.noyeslibraryfoundation.org/the-librarys-long-history.html.
"Landmarks." Kensington Historical Society. Accessed April 6th 2020. https://www.kensingtonhistory.org/landmarks/.
Additional Information