Private Ernest C. Fullerton
Introduction
Private Ernest C. Fullerton; Born 5 Nov 1886 – Wheelersburg, OH; Died 22 Oct 1918 –Camp Meade, MD; Provost Guard Company, Camp Meade – US Army
Images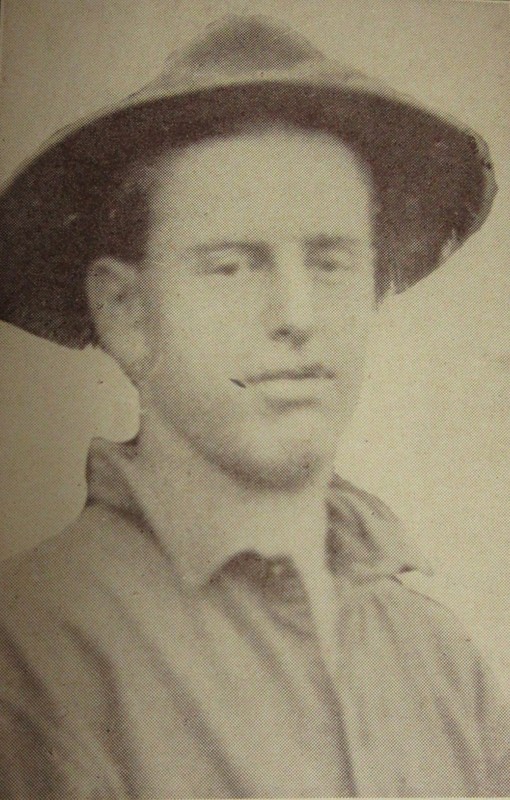 Backstory and Context
Ernest Cecil Fullerton was born on November 5th, 1886, in Wheelersburg, Ohio, to Ezekial P. and Elizabeth Fullerton. As of 1917 he had been a Private for 2 years in the West Virginia National Guard. He lived in Huntington and worked as a check clerk. He entered service in May 1918 and was sent to Camp Meade, Maryland, where he was assigned as a Private, serial number 4013265, to the camp's Provost Guard Company (military police). He caught influenza and developed pneumonia, dying on October 22nd, 1918, at the Base Hospital.
ERNEST C. FULLERTON
Pneumonia following influenza caused the death yesterday of Ernest P. Fullerton at Camp Meade, Md. He was the son of Mr. and Mrs. E.P. Fullerton, 1328 Fourth avenue. He had been in camp since July. Prior to that time he had been employed at the Chesapeake & Ohio depot.
He is survived by his parents, three brothers, W.P., Earl and Raymon, and three sisters, Misses Sadie and Inez Fullerton, and Mrs. Willard Bailey.
W.P. Fullerton was with him at the time of his death.
 – Huntington Herald-Dispatch, October 24th, 1918
He was buried in Huntington's Spring Hill Cemetery following a funeral in town:
FULLERTON BODY ARRIVES
The body of E.C. Fullerton, son of Mr. and Mrs. E.P. Fullerton, 1328 Fourth avenue, arrived in Huntington from Camp Mead, Friday morning. The funeral service will be held at the residence Saturday morning at ten o'clock with Rev. W.B. King officiating. Burial will be made at Spring Hill.
 – Huntington Advertiser, October 25th, 1918
Sources
Woodard, Benjamin. In the Service of Their Country: The Story of the Soldiers from Cabell County, West Virginia, Who Gave the Ultimate Sacrifice in the Great War. Sixth Printing. Benjamin Woodard - Lulu, 2019.
Image Sources
Honor Roll of Cabell County, W.Va.

Additional Information