Corporal Kenneth M. Meadows
Introduction
Corporal Kenneth M. Meadows; Born 21 Jan 1891 – Upper Greenbottom, WV; Died 16 Oct 1918 – France; 28th Co., Provisional Ordnance Depot, 1st Provisional Ordnance Regiment, Ordnance Department – US Army
Images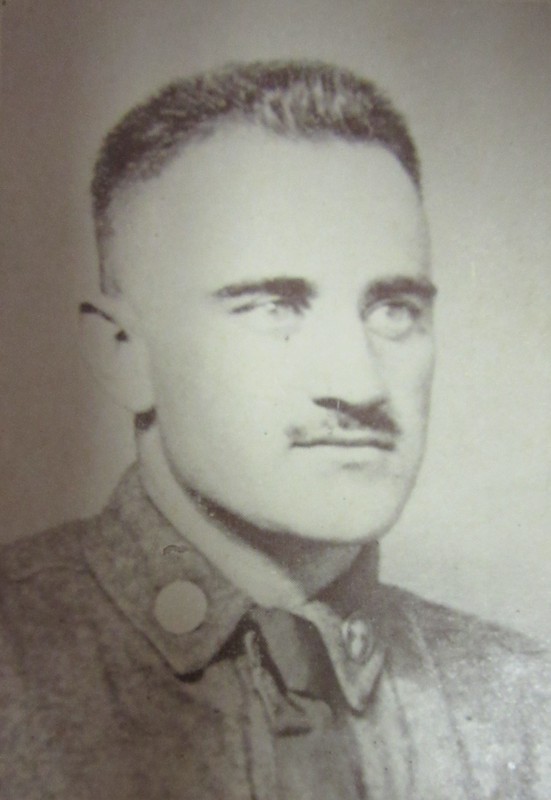 Kenneth M. Meadows - June 14th, 1918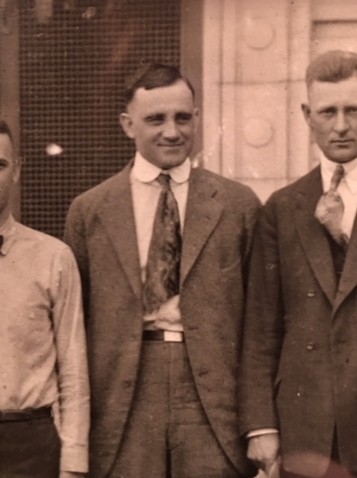 Backstory and Context
Kenneth M. Meadows was born on January 21st, 1891, in Upper Green Bottom, Cabell County, to F.M. and Cora B. Meadows. He lived at 806 Adams Avenue, Huntington, worked in the real estate business, and was married to Blanche C. Meadows. He was inducted into service on June 14th, 1918, as part of Draft Call No. 594 and was sent to the mechanical training camp at Morgantown, where he trained to be an automobile mechanic. Out of the whole class, he was certified as the fastest driver. Upon completion of his training, he was sent to Camp Hancock, Georgia, then Camp Mills, New York. He was assigned as a Corporal, serial number 3439316, to a provisional ordnance unit. He sailed for France from Hoboken, New Jersey, on the SIBONEY on October 5th, 1918. He developed pneumonia on the ship on October 10th and was transferred to Base Hospital No. 65 after the ship arrived. He died in the hospital on October 16th, 1918.
MEADOWS DIES IN OLD FRANCE
HUNTINGTON SOLDIERVICTIM OF PNEUMONIA
Kenneth M. Meadows, Brother of Well Known Real Estate Man, Left June 15.
Azel Meadows, a local real estate man, just received official notice from Adjutant General Harris at Washington notifying him that his brother, Corporal Kenneth M. Meadows, with the ordnance department, died on October 16, of bronchial pneumonia, and was buried at Brest, France. Mr. Meadows enlisted in the service on June 15, last, [incorrect] and was sent to Morgantown to training school as an expert automobile mechanic. After two months training at Morgantown he made an excellent mechanic and carried away with him a card showing that he was the fastest automobile driver in the school of 75 mechanics. From Morgantown he was sent to Camp Hancock, Ga., leaving there for Camp Mills, and sailed from New York on the Night of October 3, taking sick five days out at sea, and upon landing he was transferred to the base hospital, at which time it was thought that he had contracted pneumonia. His parents, one brother and sister live at upper Greenbottom. For the past three years before his entering the service he was connected with his brother in the real estate business here in the city.
 – Huntington Herald-Dispatch, November 28th, 1918
He was first buried in an American Cemetery but his remains were sent home from Brest on the USAT MERCURY on June 6th, 1920. They arrived in Hoboken, New Jersey, on June 29th and he was buried in Huntington's Woodmere Cemetery.
[From In the Service of Their Country - used with permission of the author]
Sources
Woodard, Benjamin. In the Service of Their Country: The Story of the Soldiers from Cabell County, West Virginia, Who Gave the Ultimate Sacrifice in the Great War. Sixth Printing. Benjamin Woodard - Lulu, 2019.
Image Sources
Honor Roll of Cabell County, W.Va. - Author's Picture (Benjamin Woodard)

Courtesy of Peggy Mynes

Additional Information