YMCA Anthony Bowen
Introduction
YMCA Anthony Bowen was originally founded as the Twelfth Street YMCA in 1853. Its namesake, African American community leader Anthony Bowen, founded it as the first YMCA to give service to African Americans. Anthony Bowen was an advocate for the advancement of African Americans in areas such as education and social fields. Therefore, he opened this YMCA in order to offer African Americans the same opportunities as those who regularly went to the other branches of the YMCA. The Twelfth Street YMCA was changed to YMCA Anthony Bowen and moved to its current location in 1982 (Anthony Bowen History).
Images
A portrait of Anthony Bowen.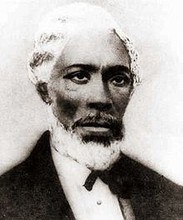 The current YMCA Anthony Bowen building.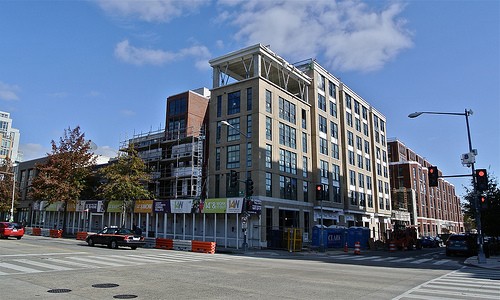 Backstory and Context
Anthony Bowen was a known and respected man to Black people and white people alike. His decision to open the Twelfth Street YMCA was partially sparked by William Chauncey Langdon, a friend of his who had recently founded the YMCA of the City of Washington. Bowen knew the benefits that the YMCA could have in the growth of a person -- spiritually, educationally, and otherwise -- and was disappointed that there were no branches of the YMCA that allowed African Americans. Bowen had experience with creating establishments, however, such as the first Colored Men's Christian Association, and was likely not daunted by the idea of starting an African American YMCA (Anthony Bowen History).

The early years of the Twelfth Street YMCA were trying ones, as there was no official building for the branch. Therefore, the Twelfth Street YMCA had to hold meetings in found spaces until it could secure its own building. These spaces included areas such as the living rooms of its members, and rented or donated spaces. Despite these circumstances, the Twelfth Street YMCA thrived as a safe haven for many in the African American community. Finally, in 1912, the Twelfth Street YMCA opened its first official address, and served the community for many more years as the only African American YMCA in the area (Anthony Bowen History).

Anthony Bowen was born in 1809, as a slave in Prince George's County, Maryland. He was a very determined man, and eventually bought his own freedom with the money that he had been able to save. After buying the freedom of his wife as well, they moved to Washington, DC and Bowen began doing good for the African American community. With all of the unrest happening in the African American community during the Civil Rights Movement, the Twelfth Street YMCA was a safe and welcoming place for African Americans to be nurtured and to grow as human beings. YMCA Anthony Bowen still serves countless people today (Anthony Bowen History).


Sources
"Anthony Bowen History." YMCA of Metropolitan Washington. Web. 1 Dec. 2014. http://ymcadc.org/page.cfm?p=42
Additional Information