Senator's Bedroom
Introduction
Author-Uploaded Audio
This is the Senator's Bedroom (Images 1 & 2). Yes, it is noticeably smaller than Lady Lougheed's own bedroom, but keep in mind the room also includes his writing room. In 1912, Duke of Connaught slept in this room, which was described in the Calgary News Telegram as "furnished with carved mahogany, with rich Oriental rugs." The paper also noted its book-lined den, leather furniture, inviting fireplace and huge bowl of crimson roses. The intense blue of the room would have been the first colour seen on its walls. Paint was often applied to walls during the long time it took for the plaster to dry, before being covered by the much more fashionable wallpaper. In the framed exhibit window behind the door, you can see some of the many wallpaper styles that appeared on these walls over the years. It would have been a cozy bedroom, with its stained oak fireplace and thick rugs. The carpet below you, although not original to the room, is over 100 years old!
Images
Image 1, Senator's Bedroom, 2020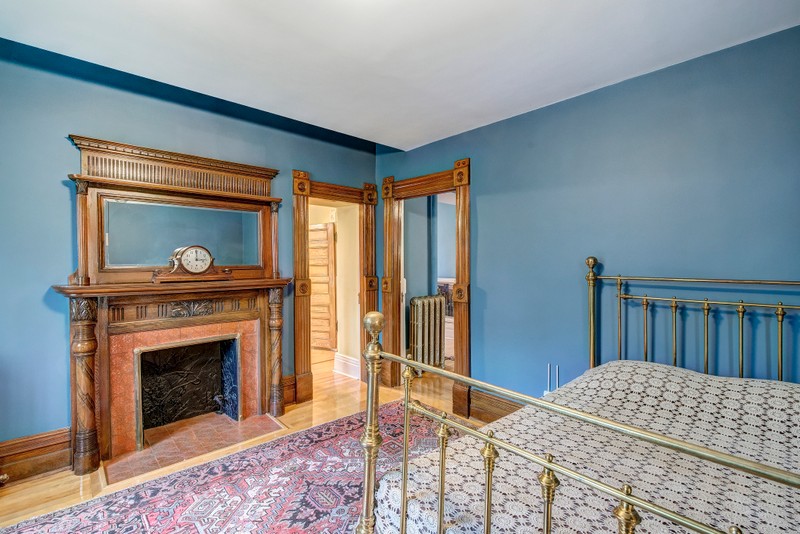 Image 2, Senator's Bedroom, 2020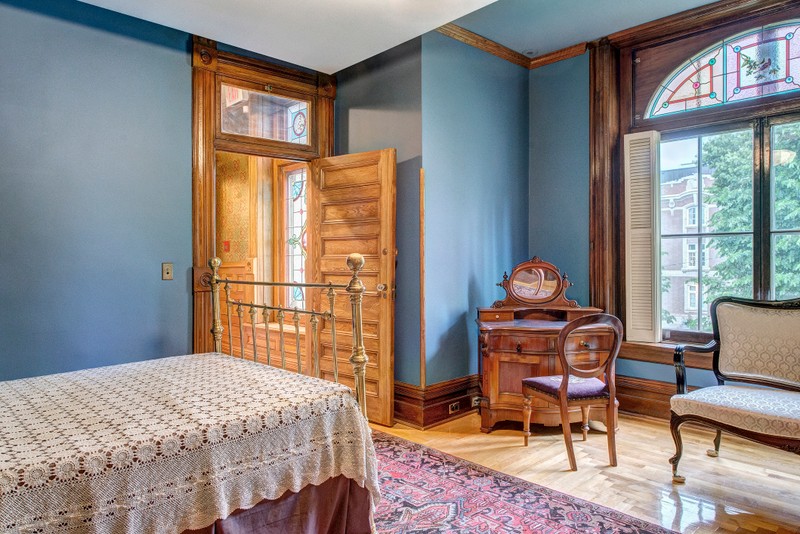 Image 3, Hon. James Alexander Lougheed, Minister without Portfolio, 1912

Image 4, R.B. Bennett, 1911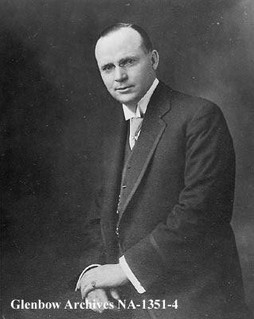 Backstory and Context
Author-Uploaded Audio
Introducing…Senator Sir James Lougheed (Image 3).
Lawyer, businessman, politician, pioneer…he was all these things and more. 
He was born in 1854 of an Irish immigrant family. After apprenticing as a carpenter, James studied law at Osgoode Hall before setting his sights on the opportunities of the West.  
After marrying Isabella in Calgary, his law practice flourished. When her uncle, Richard Hardisty, died in 1889, James was appointed to the senate to fill the vacant seat. Only 35, he was the youngest senator in the country. 
Senator Lougheed became a key figure in establishing Alberta as a province, He also became the conservative Senate leader holding several key portfolios including Minister of Soldiers Civil Reestablishment.  
In 1916, he was knighted by King George the Fifth, becoming the only Albertan ever to receive the honour. 
He also formed a law partnership with R.B. Bennett , who would go on to become Prime Minister of Canada. 
The Senator was even active in the arts, and built both the Lyric and Sherman Grand theatres. The Grand, which is still in use today, was part of the 7-story Lougheed Building. It was the largest theatre in Canada when it opened in 1912. 
Senator Lougheed died in 1925. 
Introducing…R.B. Bennett (image 4). 
Originally from New Brunswick, Richard Bedford Bennett moved to Calgary as a young lawyer to accept a partnership with James Lougheed in 1897. 
He would eventually become Prime Minister of Canada during the worst years of the Great Depression – 1930 to 1935. 
During his life as a partner at Lougheed Bennett, he lived in a local hotel and later in a boarding house.  
Bennett was key to establishing the Calgary Public Library, and also became director of Calgary Power, which is today known as TransAlta. 
He distinguished himself in politics as the first leader of the Alberta Conservative Party, before moving on to the federal scene. It was there that he was named Minister of Justice, Minister of Finance, and finally Prime Minister in 1930. 
After an eventful time in Canada's top post, Bennett was defeated in 1935 and retired to Britain in 1938. 
He later became the first and only Canadian Prime Minister to be elevated to the peerage when he was named Viscount Bennett in the County of Surrey.  
Bennett died in 1947 and is the only former Prime Minister not buried in Canada. 
Sources
Image Sources
Chris Stutz, Chris Stutz Custom Photos

Chris Stutz, Chris Stutz Custom Photos

National Archives of Canada, PA-33951

NA-1351-4, Glenbow Library and Archives, 1911

Additional Information