Second Floor Hall
Introduction
Author-Uploaded Audio
This is the Second Floor Hall (Images 1 & 2). Now that you are beyond the main floor, grand rooms have given way to smaller, simpler and more private spaces. As well, the rich mahogany doors and trim downstairs have become solid and practical oak. Even the plaster ceiling, which is so ornate below, is kept simple up here. Although few visitors would have ever come up to this hall, it still had to be kept stylish – this was important as the Duke and Duchess of Connaught once occupied the bedrooms of Sir James and Lady Lougheed. At the end of the hallway, you see a series of electrical wires (Image 3). The framed exhibit window reveals the 1891 knob and tube wiring. These would have connected to bell pushes in the bedrooms that rang the servants' bell board in the basement. Just like calling for room service today! Across from the electrical wiring, there is one of two sets of very steep stairs located on this floor. The stairs go down to the kitchen and up to the third floor where the children's bedrooms were, and which now houses the offices of the Lougheed House Conservation Society. Notice also the transom windows above the doors. These open and close to improve airflow.
Images
Image 1, Second Floor Hallway, 2020.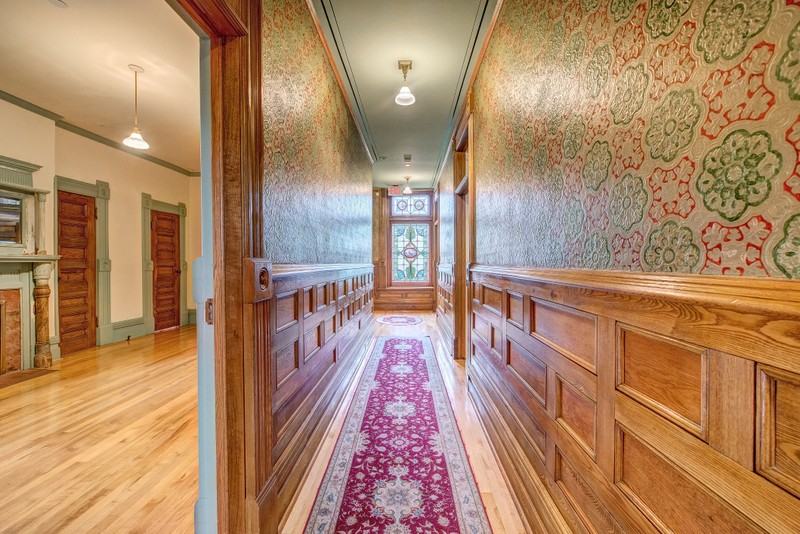 Image 2, Second Floor Hallway, 2020.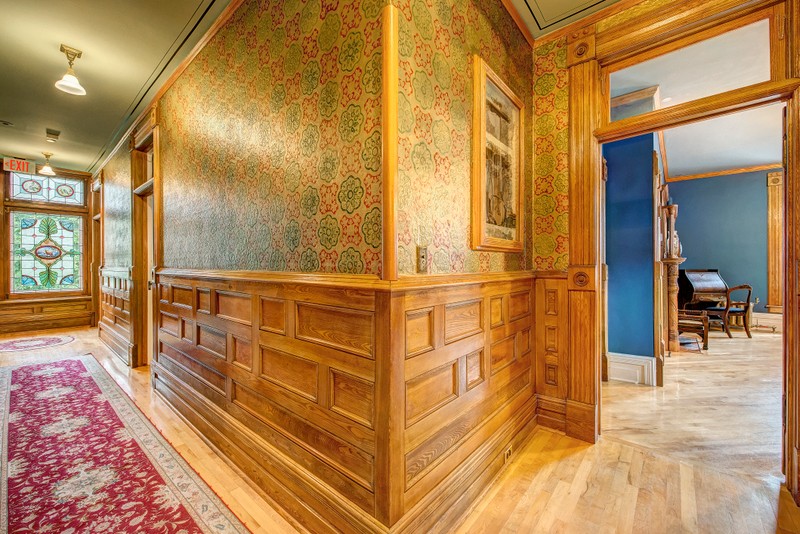 Image 3, Anaglypta and original knob and tube electrical.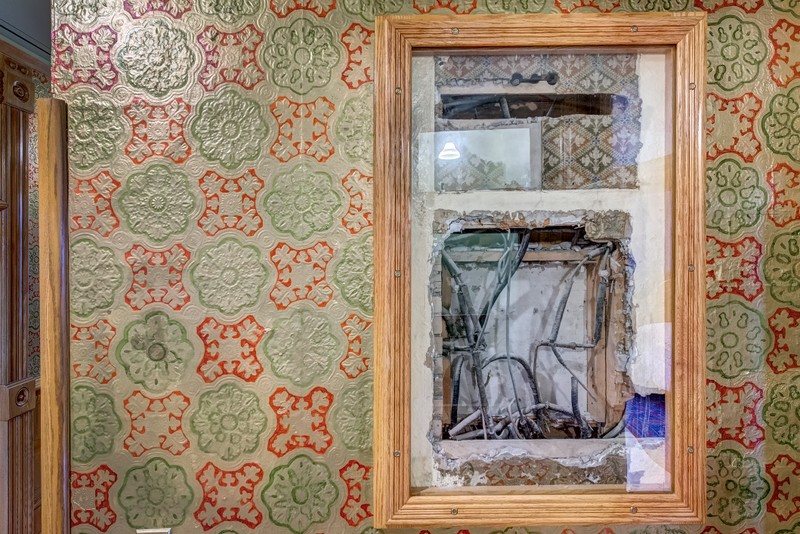 Backstory and Context
Author-Uploaded Audio
This is Anaglypta (Image 3). 
It is similar in style to Lincrusta, but considerably less expensive, which is why it is found in the upstairs rooms of Lougheed House and not on the main floor. 
Anaglypta is lighter and more flexible than Lincrusta, because it is made from wood pulp and cotton. It is still in production today, but is now made of vinyl and paper. 
The name derives from the Greek words "Ana" – meaning raised – and "Glypta" – meaning picture. You can see how it gets its name, with its rich texture and intricate patterns. 
Introducing…the Live-in Staff. 
Naturally, it took a good deal of work to manage a house this size, especially with its frequent guests and social functions. 
Workers came and went during the day, and there were only a few who actually lived in the house. 
They occupied rooms in the top floor of the house, accessible only by an extremely narrow stairway, and also lived in the carriage house.  
Rarely seen and never heard, the service staff also had access to the basement via an equally narrow winding staircase – which led them downstairs to deliver refreshments to guests in the Ballroom. 
And who were these people? 
Although records are scant, we know there was a full-time cook and maid, as well as staff helping Lady Lougheed with her six children. 
A gardener kept the grounds maintained year-round, and stable hands would have fed and watered the family's horses, as well as looking after the carriages. 
Sources
Image Sources
Chris Stutz, Chris Stutz Custom Photos

Chris Stutz, Chris Stutz Custom Photos

Chris Stutz, Chris Stutz Custom Photos

Additional Information