House History Overview
Introduction
Author-Uploaded Audio
Much of the story of Lougheed House took place well after the family moved out. Beginning in 1938, it became a Home Service Training Centre. Twenty to 40 girls from around southern Alberta stayed here and took classes in homecraft, childcare, budget preparation, cooking, needlework and first aid. When World War II broke out, the house closed for two years. It reopened as a training base for the Canadian Women's Army Corps. The residence became a barracks for the women, and there were even huts built in the back yard to provide additional space. Following the war, the YWCA used the home as a residence for ex-servicewomen as they found their way back into society.
Images
Construction of Lougheed House, 1891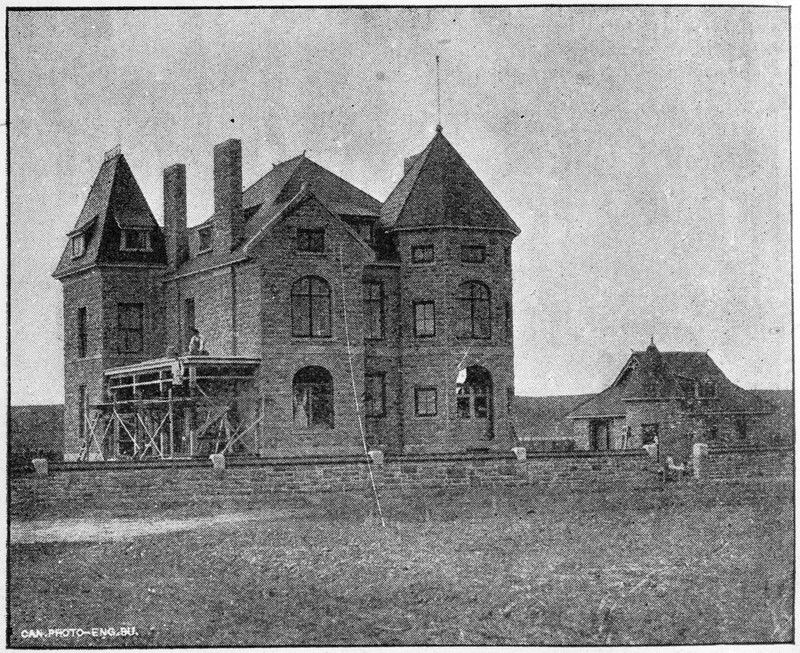 Wash day at Lougheed House, Calgary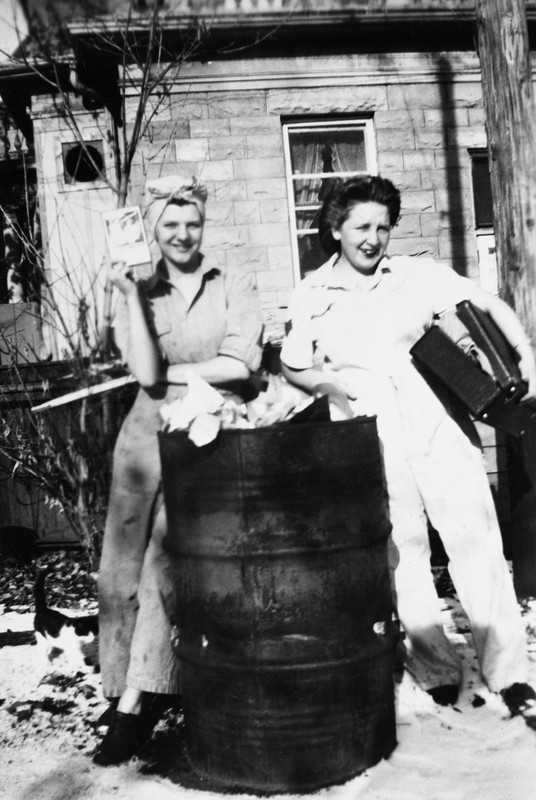 Mrs. T.L. O'Keefe in front of Blood donor clinic, Calgary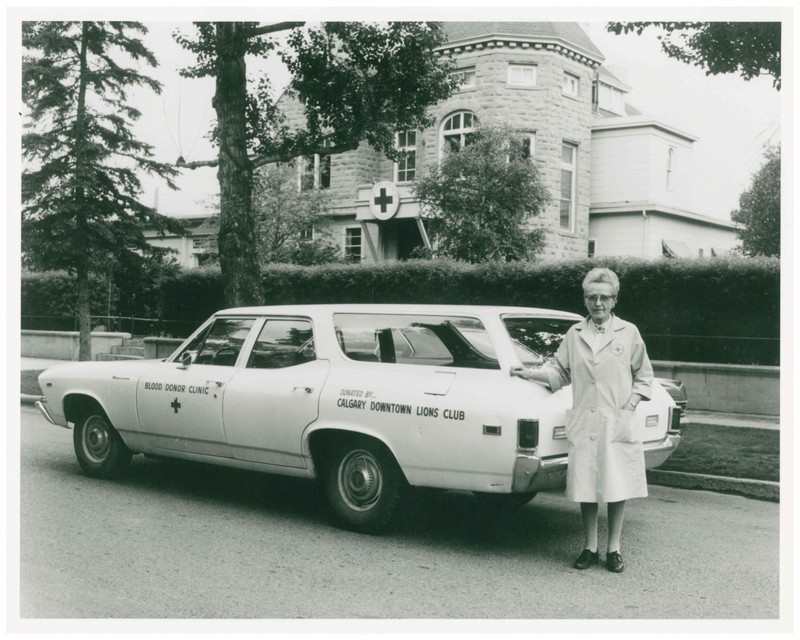 Stained Glass at Lougheed House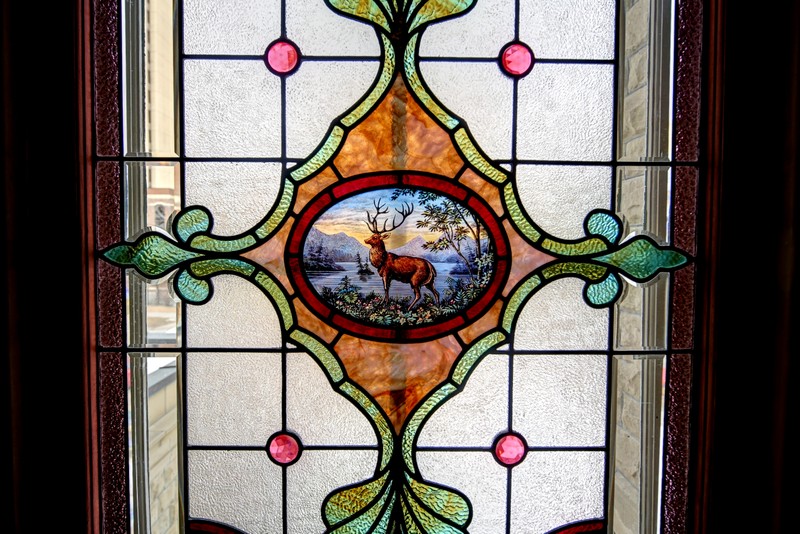 Backstory and Context
Author-Uploaded Audio
Once the YWCA was out, the Canadian Red Cross took over the home for use as a blood donor clinic. For a time, it became known as Red Cross House – a familiar landmark for the thousands of people who came here to donate blood, roll bandages, knit and sew for disaster relief efforts.
By the 1970s, the Red Cross had added a wing and a laboratory, but had still outgrown the building. Luckily, though, Lougheed House was saved from the wrecking ball after the Red Cross left. It stood empty for 15 years until the vision of the Lougheed House Conservation Society began to take shape. The result is what you see here today.
Let's look at the architectural style of Lougheed House.
There are precious few examples of this type of home still remaining.
Designed by architect James R. Bowes, it follows the High Victorian Eclectic style.
Essentially that means it was built at the peak of the Victorian age, with influences from a wide variety of other architectural styles of the past – making it both grand and whimsical.
The influences of French Chateau and Romanesque Revival styles can be seen in the steeply pitched roofs and rough stone walls.
The towers and asymmetrical shapes of the exterior are fine examples of the Queen Anne style.
It all comes together in a powerful composition topped with tall chimneys and ornate balustrades. There was simply no other like it. Nor would there ever be, as Bowes died not long after its construction.
When the home was expanded and renovated in 1907, it took on an even larger presence – making it truly fit for royalty. Which was proven on more than one occasion.
As you move throughout the house, take note of the many intricate details – from the ornamental brass hinge plates on the doors to the quaint animal paintings enclosed in the stained glass.