Dining Room and Conservatory
Introduction
Author-Uploaded Audio
This is the Dining Room (Images 1 - 5). Fitted with a mixture of both formal and club-room furnishings, it is notable for its Tudor style paneling and elegant built-in leaded glass cabinets. But perhaps the most striking feature of the room is the overhead dome (Image 6). The panels of the dome were originally stained glass, which would have radiated colour into the room. In the 1950s, the dome was thought to be leaking, so it was covered up and remained hidden for nearly 50 years. Only during restoration was it discovered – to be re-built and bring light back into the Dining Room. Used mostly for grand occasions and fancy teas, the Dining Room played host to royalty on several occasions, with the Prince of Wales, Prince George and Duke of Connaught all enjoying the lavish setting. Since hunting was a favorite pastime in those days, it would have been common to see mounted animal trophies like the ones you see adorning the walls of the Dining Room. No doubt, guests of that time would have been impressed. A few Lougheed possessions are found here. The family's chinaware and silver service (Image 7) are in the display cabinets, and the sideboard – with its carved mirror – are all original to this room. It should be noted that the bar is a modern addition and it was built to match the style of this room (Image 2).
Images
Image 1, Dining Room with view of the Dome, 2020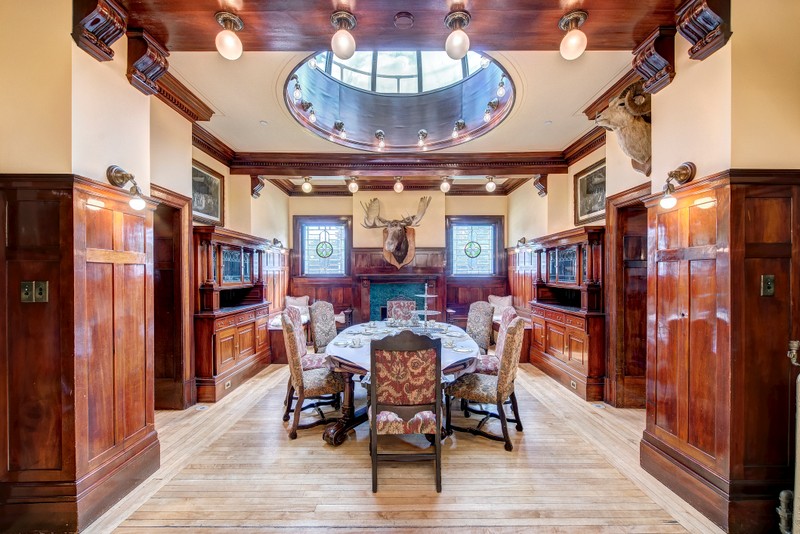 Image 2 Dining Room, 2020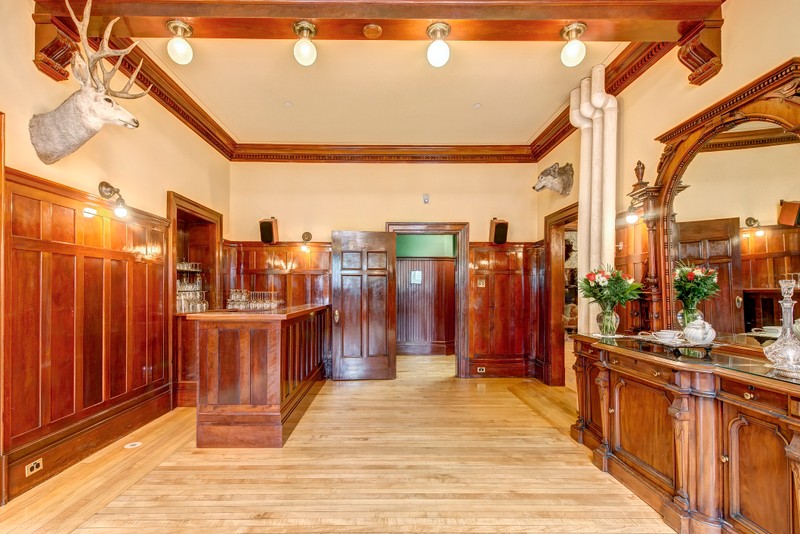 Image 3, Dining Room fireplace with taxidermy moose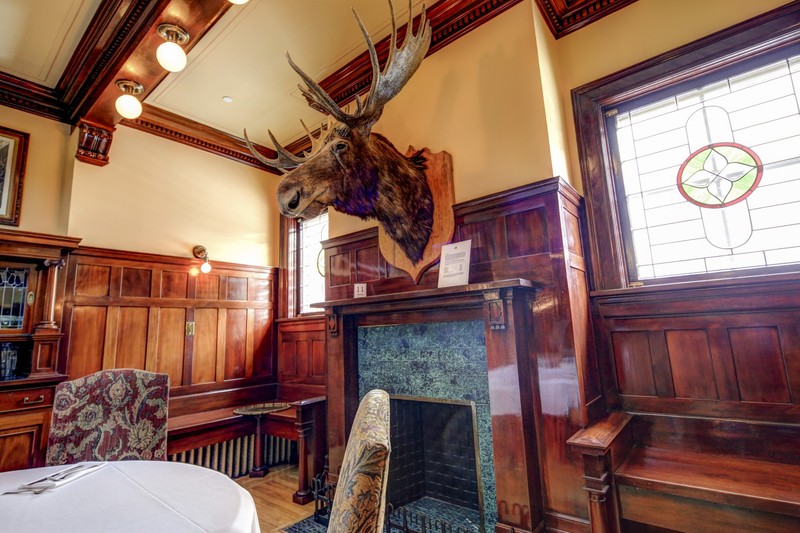 Image 4, Dining Room c. 1920's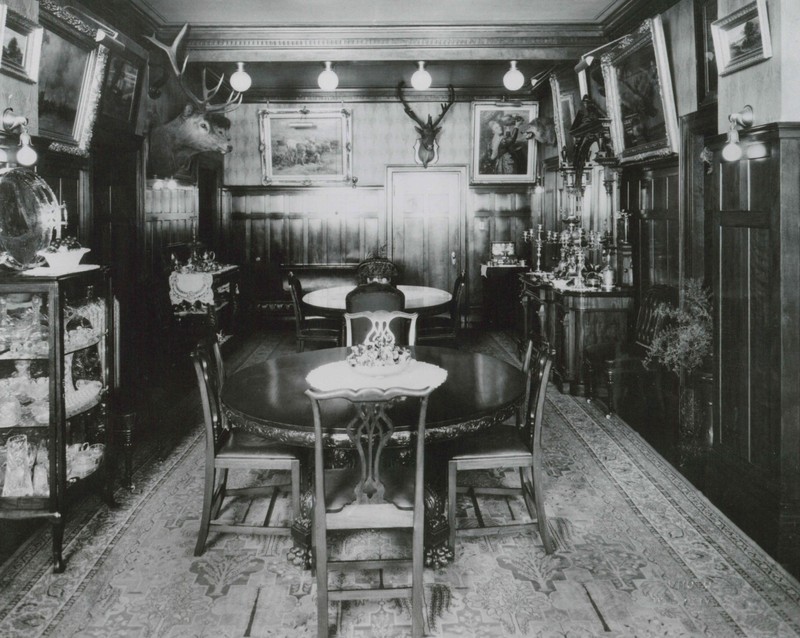 Image 5, Dining Room during the Red Cross Occupation, 1950's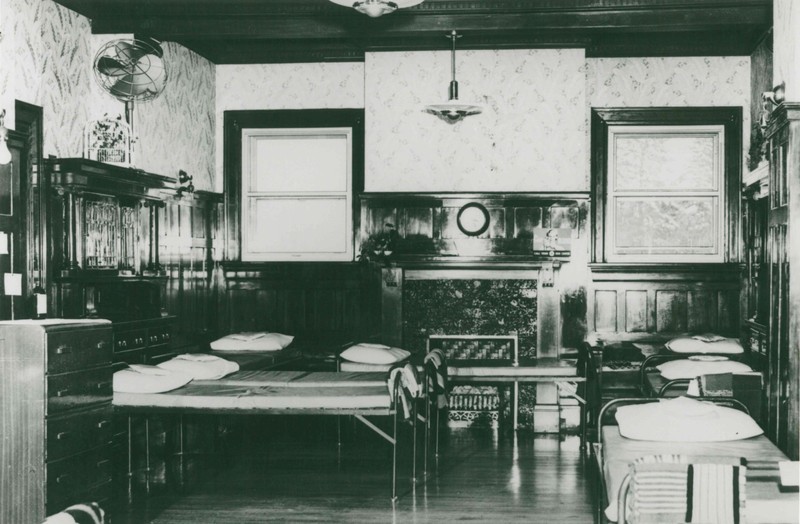 Image 6, View of dome with original stained glass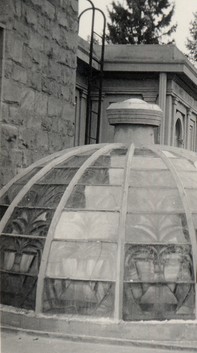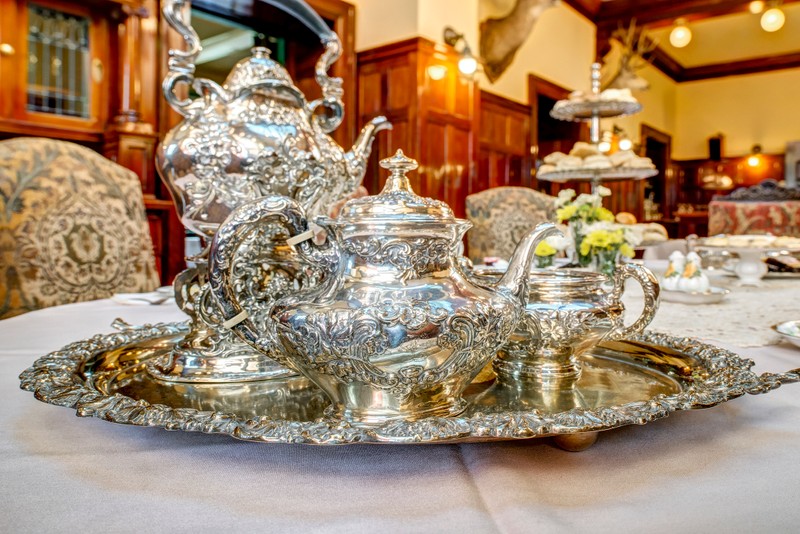 Image 8, Conservatory, 2020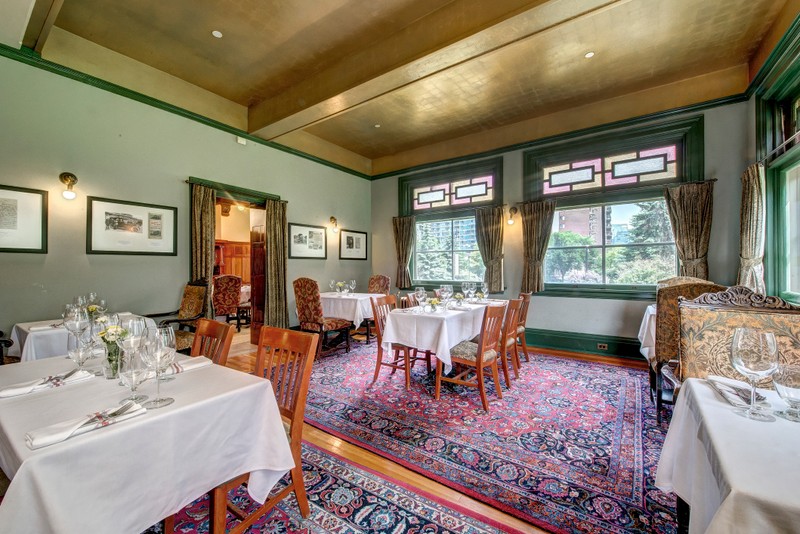 Image 9, Conservatory during Red Cross era, 1950's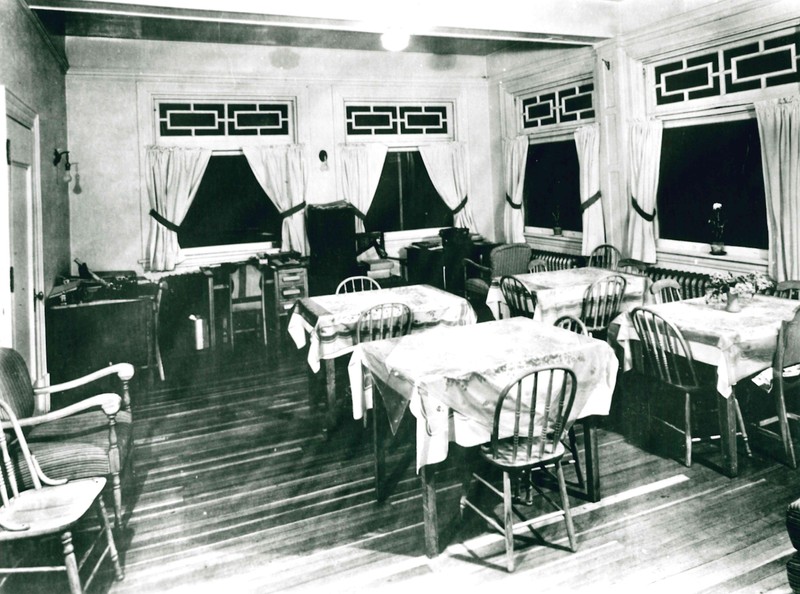 Backstory and Context
Author-Uploaded Audio
This is the Conservatory (Images 8 & 9).
It's the room where the Lougheeds would have eaten most of their meals – leaving the Dining Room for more formal occasions.
Like the Mission Room and the Dining Room, it was also part of the 1907 renovation.
At different times, the Conservatory has also been referred to as the morning room and the rosery.
That's because its large southern exposure makes it a particularly bright place in the morning, as well as offering an ideal location for growing potted plants – especially roses.
Overhead, you'll notice a ceiling decorated in gold leaf, while at your feet you'll see a floor made of fir. Because fir is a softwood, it's important to cover the delicate surface with carpets.
Today, the Conservatory is in daily use as a restaurant.
Sources
Image Sources
Chris Stutz, Chris Stutz Custom Photos

Chris Stutz, Chris Stutz Custom Photos

LHCS Collection

Glenbow Archives NA-3232-10

Glenbow Archives NA-2864-4384f

LHCS Collection

Chris Stutz, Chris Stutz Custom Photos

Chris Stutz, Chris Stutz Custom Photos

Glenbow Archives PA-1680-3

Additional Information