Bulfinch Hall, 1818-1819, at Phillips Academy
Introduction
Bulfinch Hall was the third main academy building. For many years the building was considered the work of Boston architect Charles Bulfinch, but a recent discovery firmly attributes it to architect-builder Asher Benjamin. Historian David Chase found documentation among Phillips Academy treasurer records of a $15 payment to Benjamin for a "Plan of Acad" in May 1818. The payment was likely for a drawing of the exterior only.
Images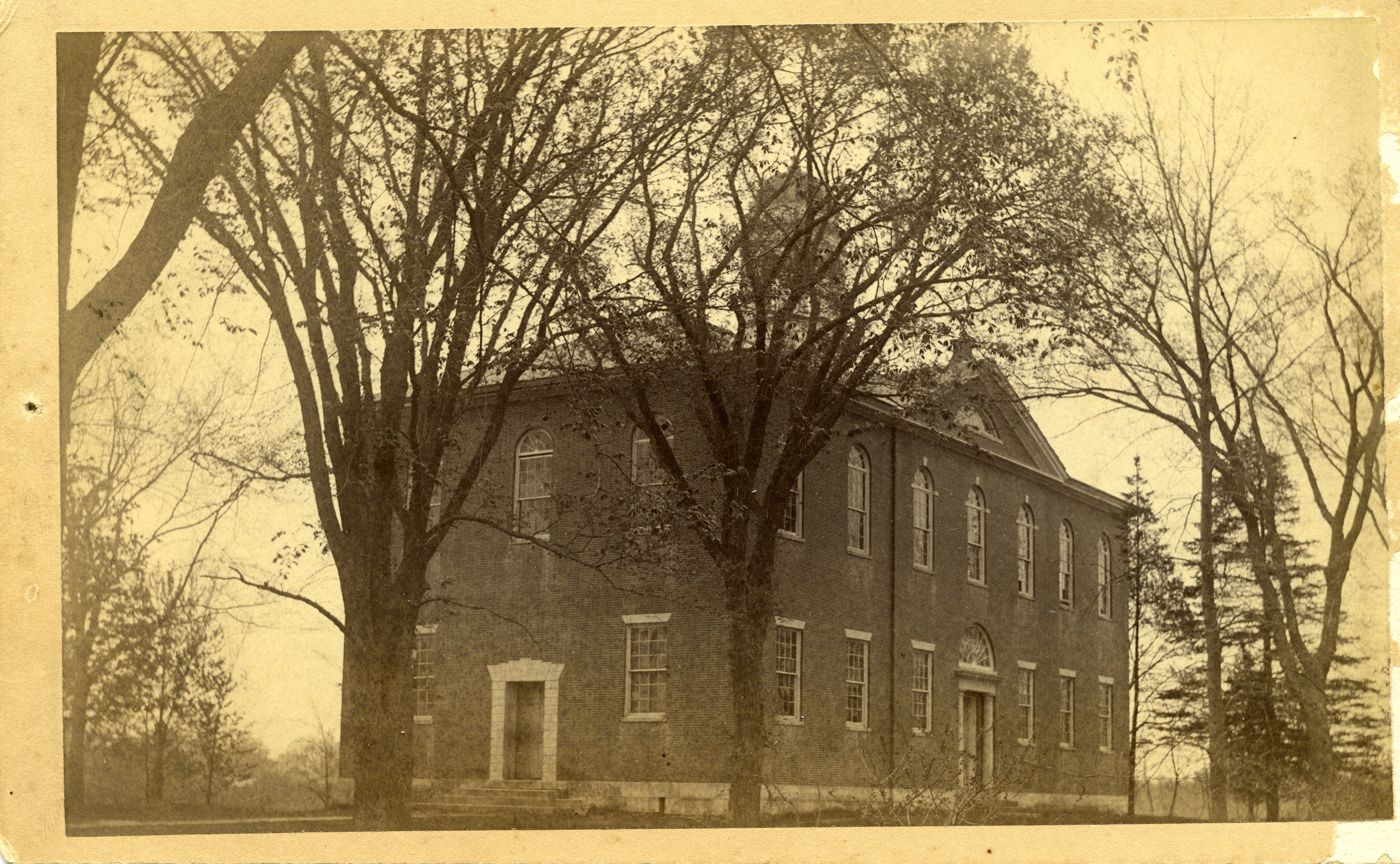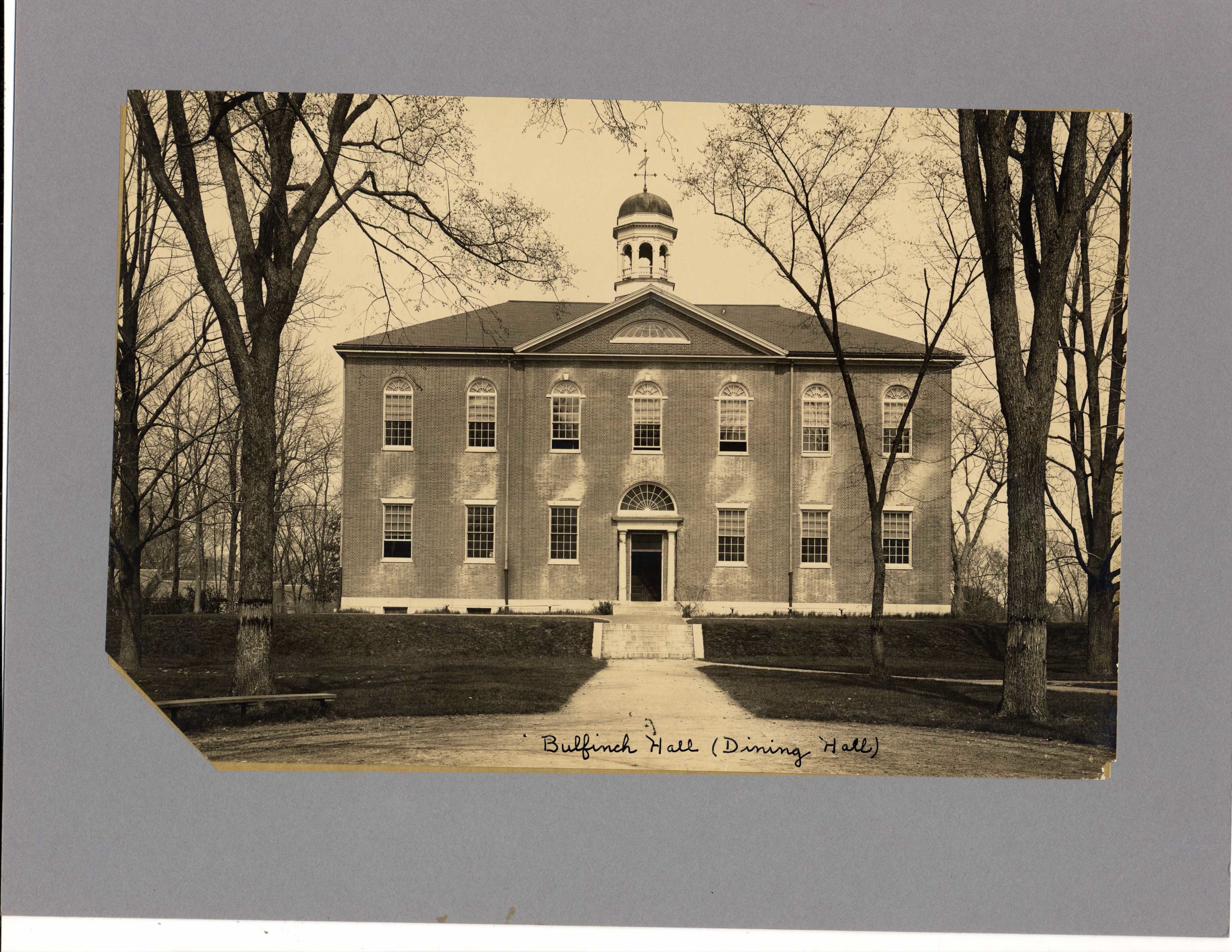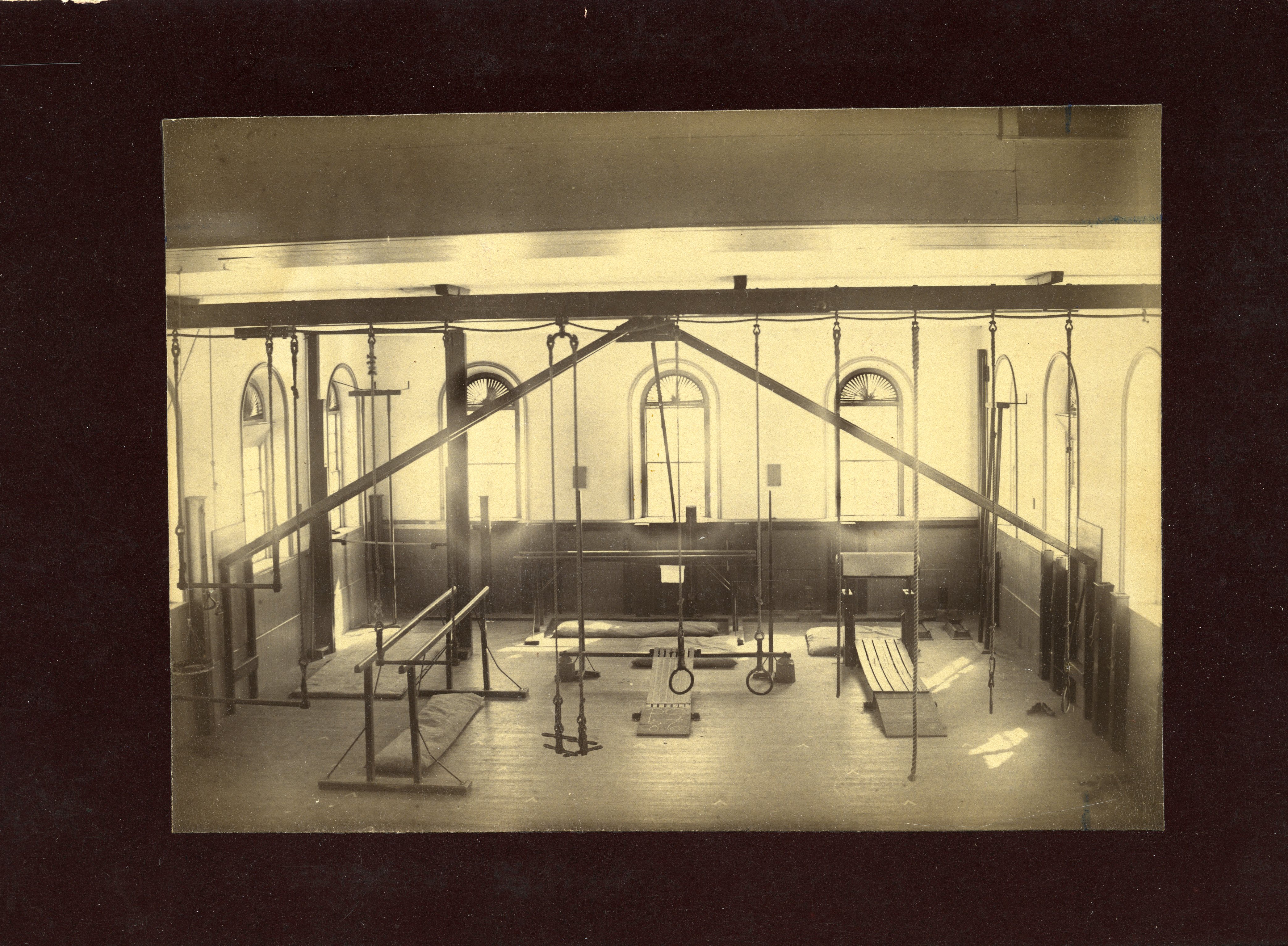 Bulfinch Hall, dining room, second floor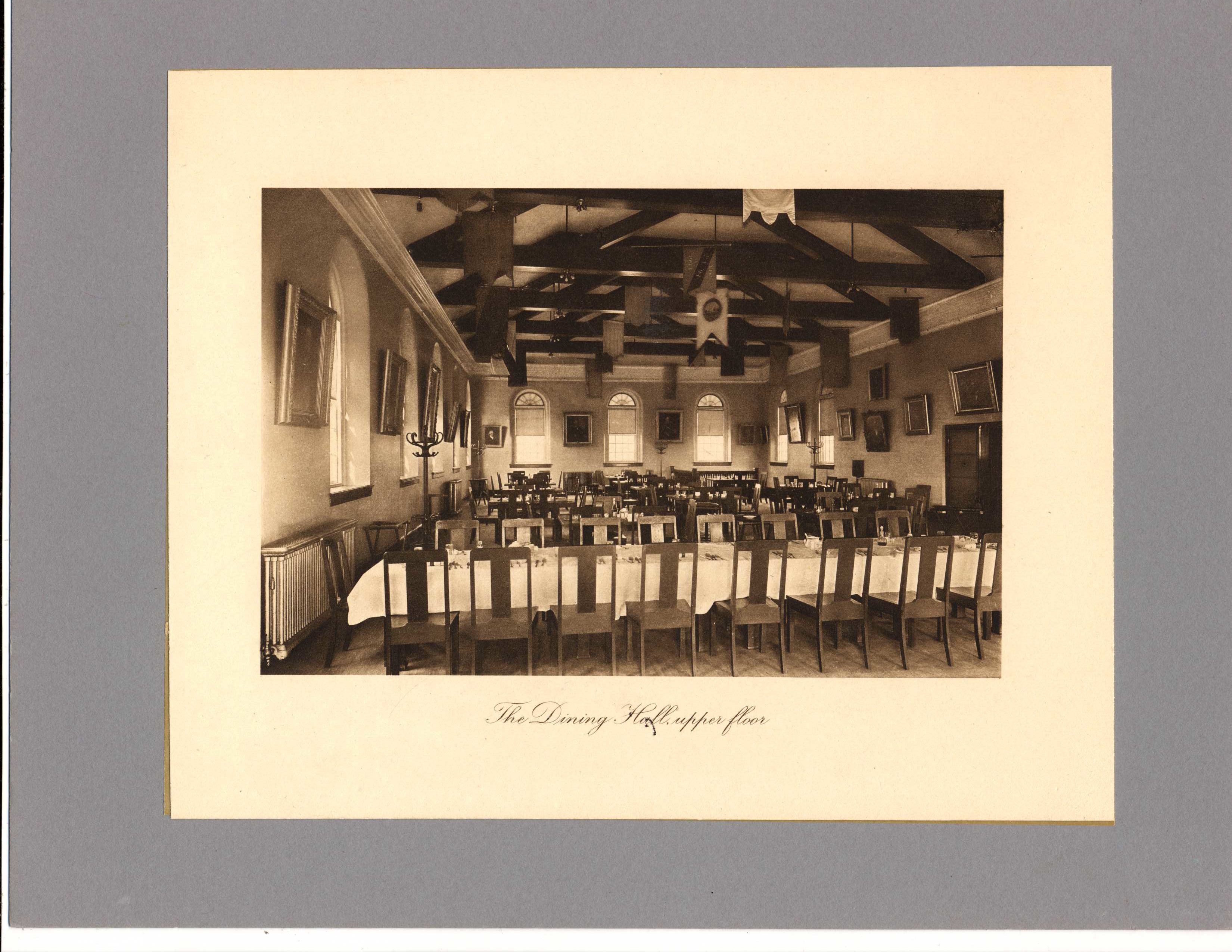 Bulfinch Hall, dining room, main floor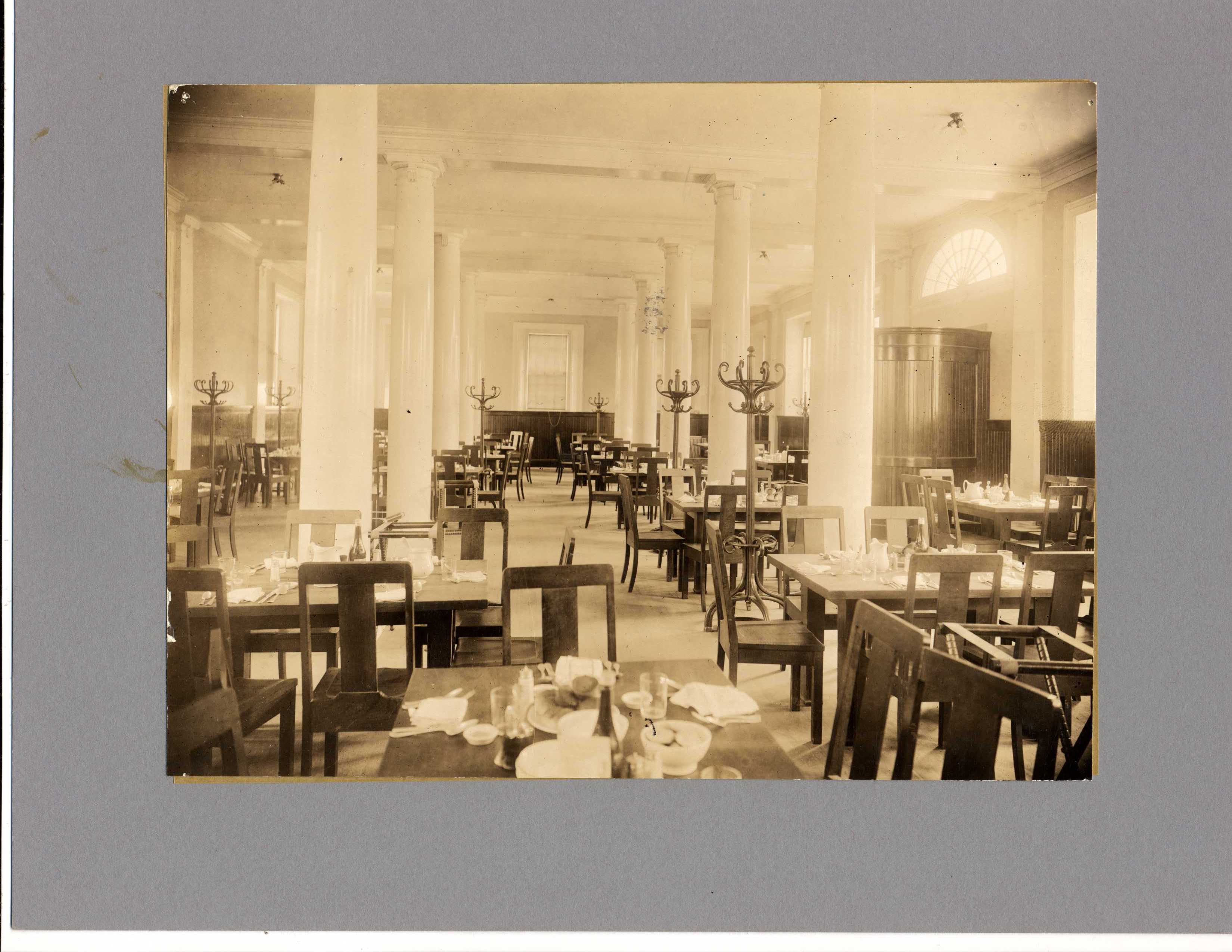 Bulfinch Hall, debate room, 1942. Photograph by Kenneth Simard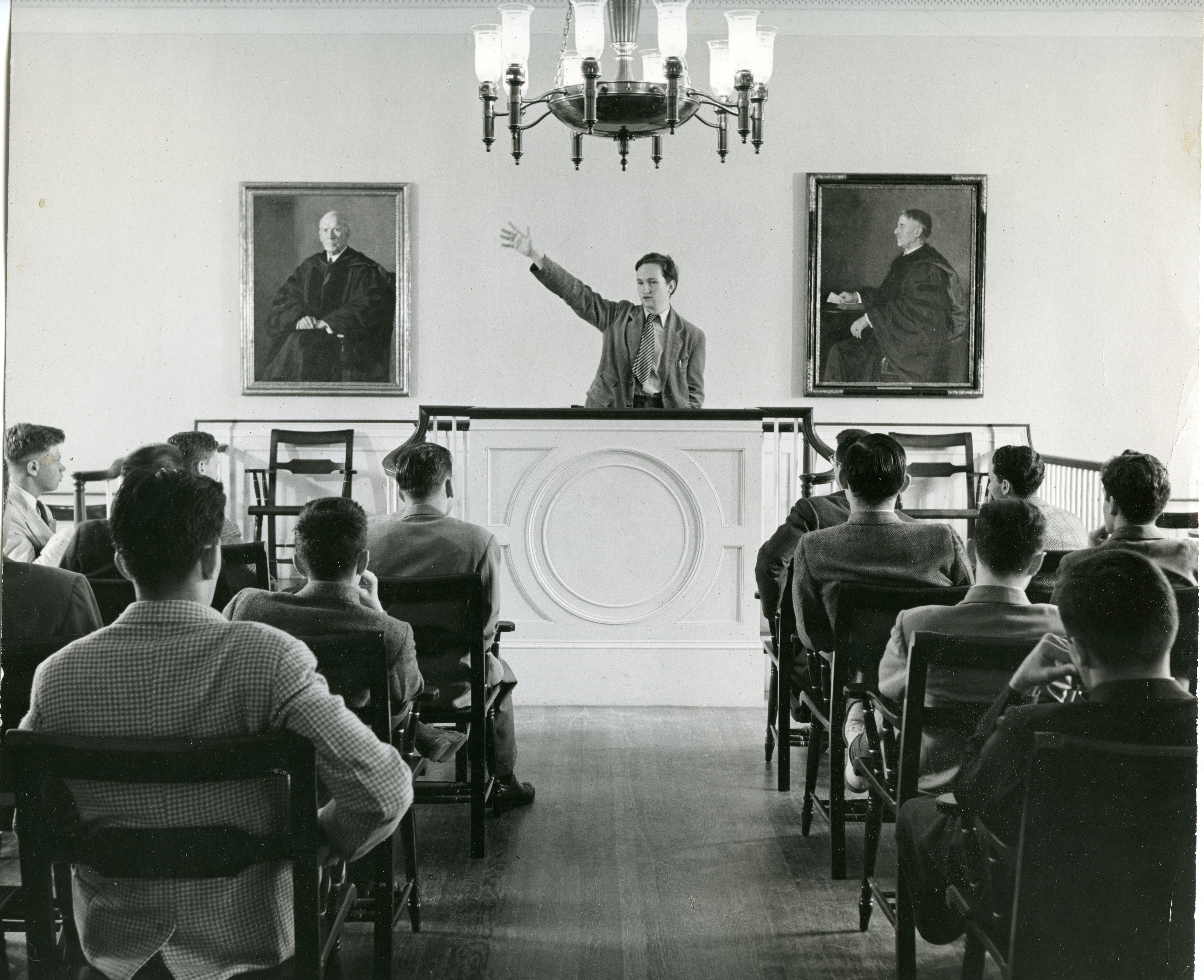 Bulfinch Hall, seminar room. Photograph by Paul Weber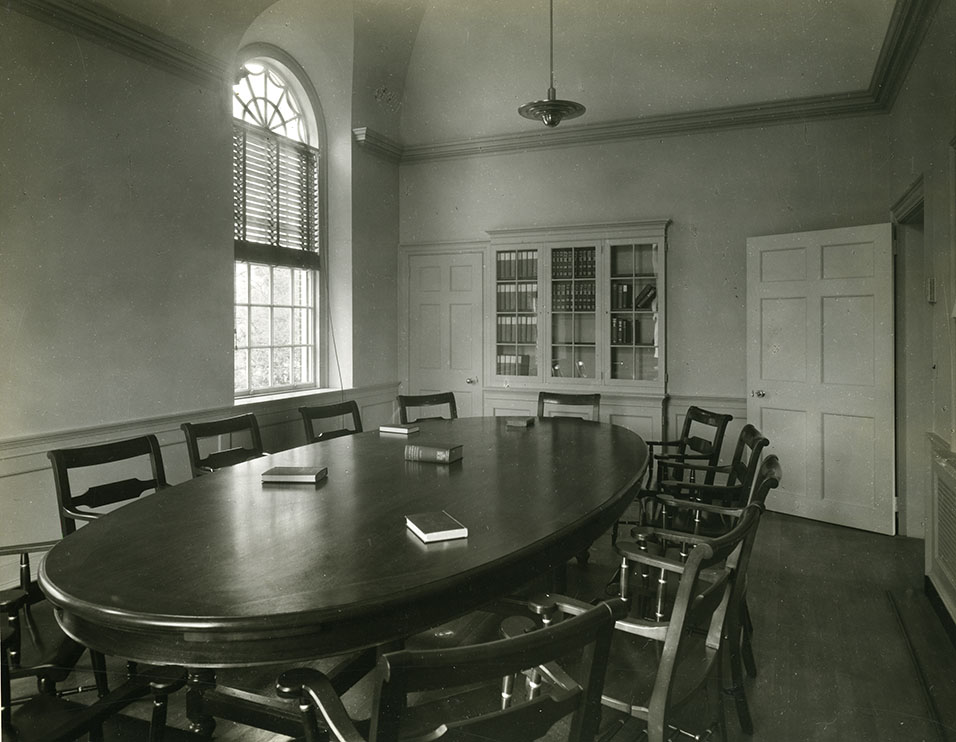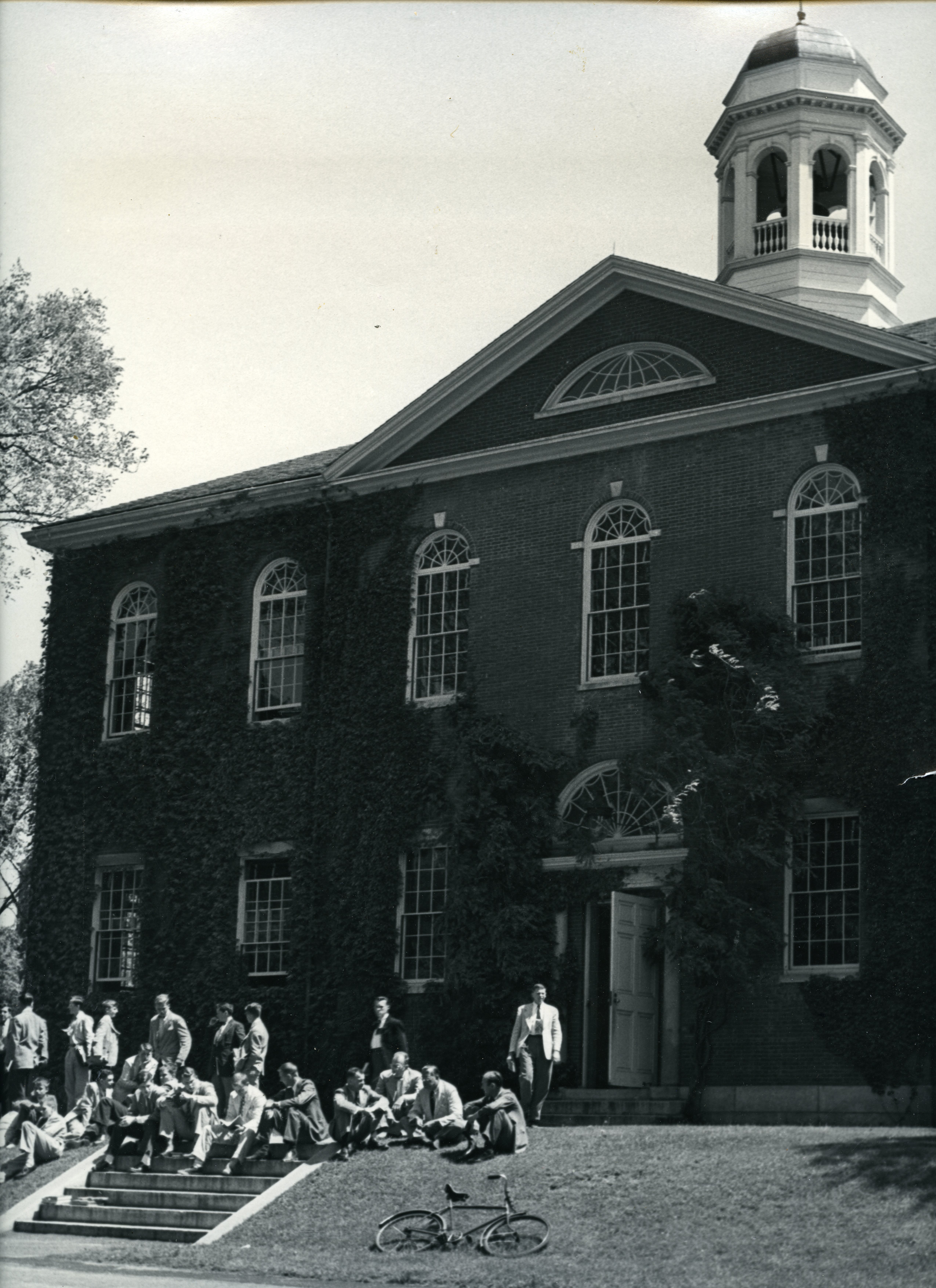 Bulfinch Hall, entry. Photograph by Samuel Gottscho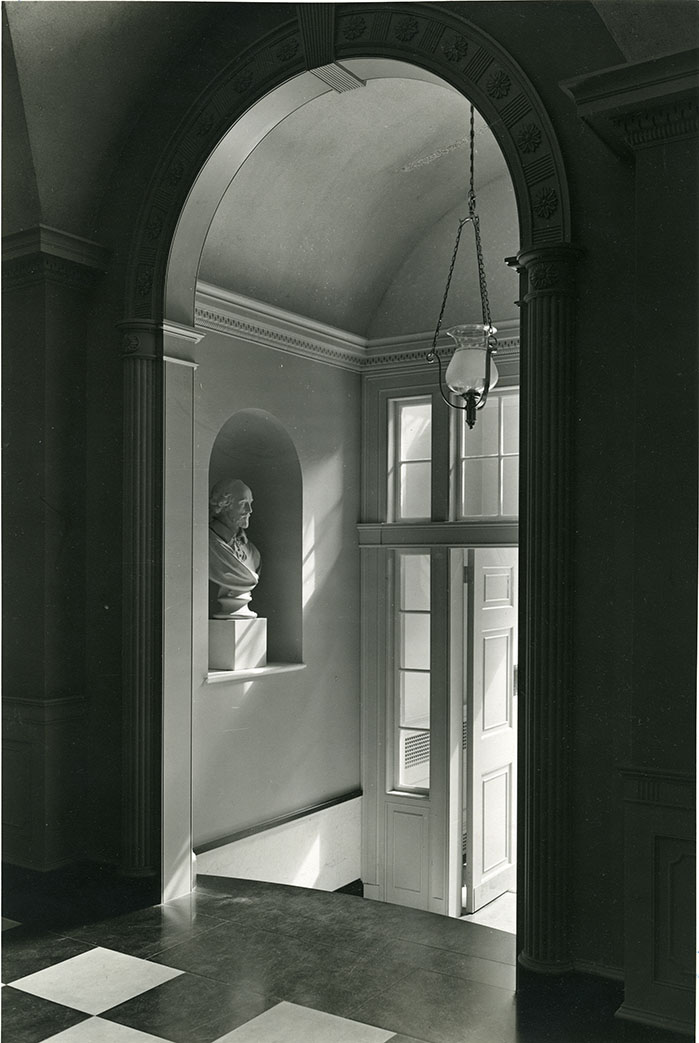 Backstory and Context
Unlike the "wooden Academy," which had burned to the ground in February 1818, this "Brick Academy" was aligned with Seminary Row (Bartlet, Pearson, and Foxcroft Halls) but located at a distance on the opposite side of Salem Street. The interior was closely modeled on the old Academy: three rooms on the first floor for classrooms, library, and museum, and a large hall upstairs for debates, examinations, and graduation exercises.
During the 1840s and 1850s some of those same functions were shared by the Stone Academy on Chapel Avenue. When that structure burned during the winter of 1864, a much larger main Academy was planned at the intersection of School and Main Streets. As soon as that new building was underway in 1865, trustees voted to convert Bulfinch Hall to a gymnasium for seminarians and academy boys. With facilities for gymnastics, bowling, and boxing, the new gym opened on February 14, 1867 and was heavily used and poorly maintained for nearly thirty years. In 1896 a fire gutted the building completely.
In 1902 architect Guy Lowell renovated the brick shell for the school's main dining hall, which was on the first floor with a banquet room on the second and the kitchen and service areas in a new wing on the east. In 1936 Bulfinch Hall was rehabilitated as the English department. Perry, Shaw, & Hepburn, architects of Colonial Williamsburg, created an opulent colonial revival interior for classes, debates, and offices. The building was christened Bulfinch Hall at that time. In 2012 the building was renovated again to make it handicapped accessible, replace all systems, add new technology, and expand the structure modestly in the form of a single-story southeast wing attached to the 1902 east wing. Bulfinch, now served by an elevator, contains fourteen seminar rooms and one large multimedia room, four faculty-student conference rooms, and a large faculty room (formerly the debate room). Ann Beha Architects designed the 2012 renovation, and Consigli Construction was the general contractor. The project budget was $6.25 million. By contrast, the original building cost $13,252.73 in 1819 dollars. Of Asher Benjamin's original design, only the walls remain intact.
Sources
Academy Hill: The Andover Campus, 1778 to the Present. New York: Princeton Architectural Press, 2000.
Allis, Frederick S., Jr. Youth From Every Quarter: A Bicentennial History of Phillips Academy, Andover. Hanover, NH: University Press of New England, 1979.
Domingue, Robert A. Phillips Academy Andover, Massachusetts: An Illustrated History of the Property (including Abbot Academy). Wilmington, Mass.: Hampshire Press, 1990.
Montgomery, Susan J. and Roger G. Reed. Phillips Academy Andover: An Architectural Tour. New York: Princeton University Press, 2000.
Image Sources
Phillips Academy Archives and Special Collections