Former Residence of O. Henry
Introduction
In the early 1900s, the writer O.Henry lived for several years at 55 Irving Place. It was a remarkably productive in period in the writer's life, but it coincided with a period of heavy drinking and declining health. It was during his time at Irving Place that Henry penned one of his most famous stories, "The Gift of the Magi." Pete's Tavern, one of the author's favorite watering holes and one where he often wrote at the bar, is just across the street.
Images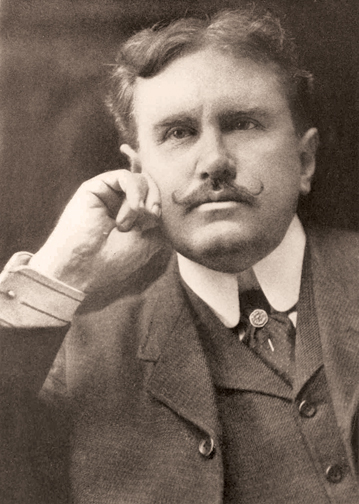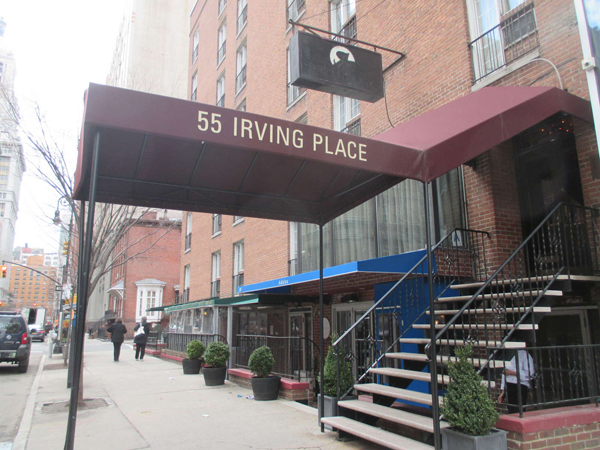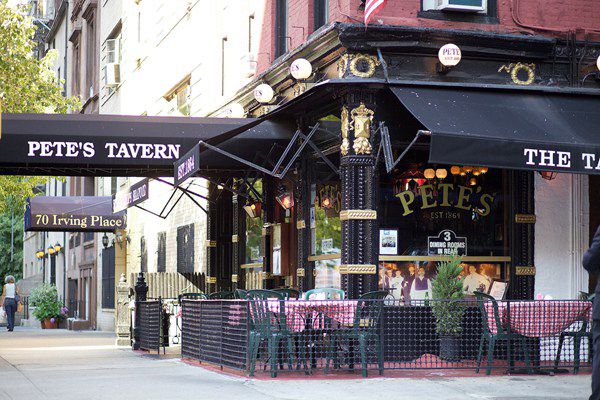 Backstory and Context
O.Henry, born William Sidney Porter, led a tumultuous life. The North Carolina native made his way to Texas, where he worked on a ranch and later as a teller in a bank. No matter what job he held, he found time to write. After moving from one job to another, he eventually got a job working for the Houston Post as a columnist and reporter.
In 1896, Porter was charged with embezzling funds from the bank and rather than go to prison, he escaped to Honduras with financial help from his friends. When news reached him of his wife's rapidly failing health, he returned to Austin and was eventually convicted, although authorities waited until after the death of his wife to bring him to court. He served three years and three months in a penitentiary at Columbus, Ohio.
Upon his release in 1902, Porter moved to New York City. From 1903 to 1907, he lived in a ground floor apartment at 55 Irving Place. Though the writer's life had been eventful up to this point, his life in the city was largely quiet and highly regimented. He wrote roughly a story a day for the New York World, submitting them at the last minute but by the deadline. Friends noted that his apartment, like his life, was remarkably orderly.
It was an intensely productive period for Porter, now know as O. Henry. It was during this time that he wrote perhaps his most famous short story, The Gift of the Magi. It has long been rumored that the author penned the story across the street at his favorite watering hole, Pete's Tavern, but there doesn't appear to much evidence to support the claim, other than the fact that he was a regular there. He married again in 1907, but by that point, his health was rapidly declining, partly as a result of his alcoholism. He died in 1910.
Pete's Tavern, across the street from O. Henry's former residence, is still a bar and claims to be one of the oldest continually operating bars in the city. The author's favorite spot was reportedly the first booth by the side doors.
Sources
Gray, Christopher. Streetscapes/Irving Place; A 19th Century Street Honoring Washington Irving , New York Times. May 18th 2003. Accessed October 12th 2019. https://www.nytimes.com/2003/05/18/realestate/streetscapes-irving-place-a-19th-century-street-honoring-washington-irving.html.
Murray, James and Karla. The Urban Lens: Visiting Gramercy's Pete's Tavern, Where O.Henry Penned 'The Gift of the Magi', 6sqft. December 21st 2016. Accessed October 12th 2019. https://www.6sqft.com/the-urban-lens-visiting-gramercys-petes-tavern-where-o-henry-penned-the-gift-of-the-magi/.
Cooper, Michael . Skeptic Takes Sword to Bars' Myths, New York Times. September 29th 1996. Accessed October 12th 2019. https://www.nytimes.com/1996/09/29/nyregion/skeptic-takes-sword-to-bars-myths.html.
Additional Information