New York Historical Society Museum and Library
Introduction
The New York Historical Museum and Library was founded in 1804. It is the state's oldest museum and prides itself in offering historical documents on U.S. and New York history, exhibitions, and artwork. It is seventy years older than the Museum of Metropolitan of Art. The New-York Historical Society Museum functions as a place of research and fosters discussions on issues focusing on the making of history and historiography.
Images
The New York Historical Society Museum and Library was established in 1804.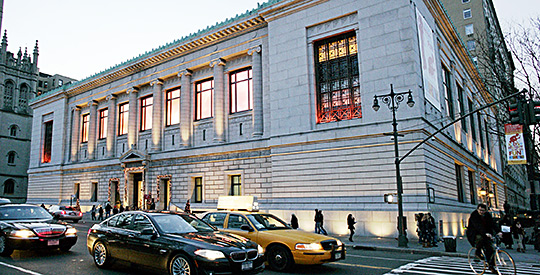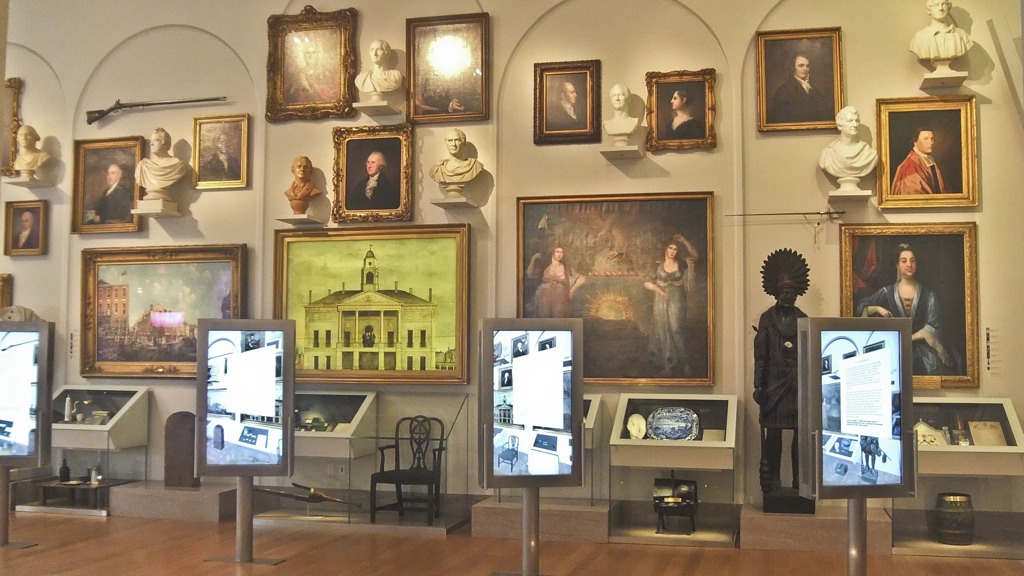 Backstory and Context
In the Museum, some of its highly regarded exhibits include WWII & NYC, Grant and Lee in War and Peace, and Alexander Hamilton: The Man Who Made America, to name just a few. There is also an extensive art collection within the museum that contains over 1.6 million pieces of prized artwork from paintings by Rembrandt Peale to Thomas Cole. The collection includes Hudson River School paintings, genre and historical paintings, and even sculptures by artists like Elie Nadelman.
The New-York Historical Society also contains the Patricia D. Klingenstein Library. According to the NY Historical Society website, the library contains more than three million books, pamphlets, maps, atlases, newspapers, broadsides, music sheets, manuscripts, prints, and architectural drawings. The collections within the library cover many periods of US History including the colonial times and the founding of the United States, as well as containing several documents pertaining to slavery and post-Civil War Reconstruction. Also housed within the massive collection of the Library are several artifacts covering 19th-century literature and poetry as well as several resources for research on various topics, such as education and philanthropy.
The New-York Historical Library houses several programs, including The Henry Luce III Center for the Study of American Culture. It's located on the 4th floor of the museum and appeals especially to the visual senses by allowing visitors to browse over 40,000 historical artifacts all in one place. These include a vast collection of Tiffany lamps to a replica of what George Washington's campsite would have looked like during the Revolutionary War. It also contains some quirkier items, such as a vast collection of board games from the late 19th century. There are interactive sections and audio guides so visitors can be at ease while browsing the center. Other features of the New-York Historical Society include the DiMenna Children's History Museum and the New York Historical Society Education Center, which offers a wide variety of school programs to help equip young people with research skills.
Sources
About the New-York Historical Society. New-York Historical Society. Accessed 4/18/17. http://www.nyhistory.org/about.

New-York Historical Society Museum and Library. Gray Line CitySightseeing. Accessed 4/18/17. https://www.newyorksightseeing.com/new-york-historical-society-museum-and-library.html.

McDermott, Miranda. Special Library in Focus: The New-York Historical. New York Public Library Historical Society Library. 7/23/12. Accessed 4/18/17. https://www.nypl.org/blog/2012/07/23/special-library-focus-new-york-historical-society.

Additional Information