Creative Outlets by The Designosaur
Introduction
"Whether I'm using neon colors in digital space or spraypainting on the side of a building, I find purpose in making beautiful things that affect and inspire people." Julia, The Designosaur
Images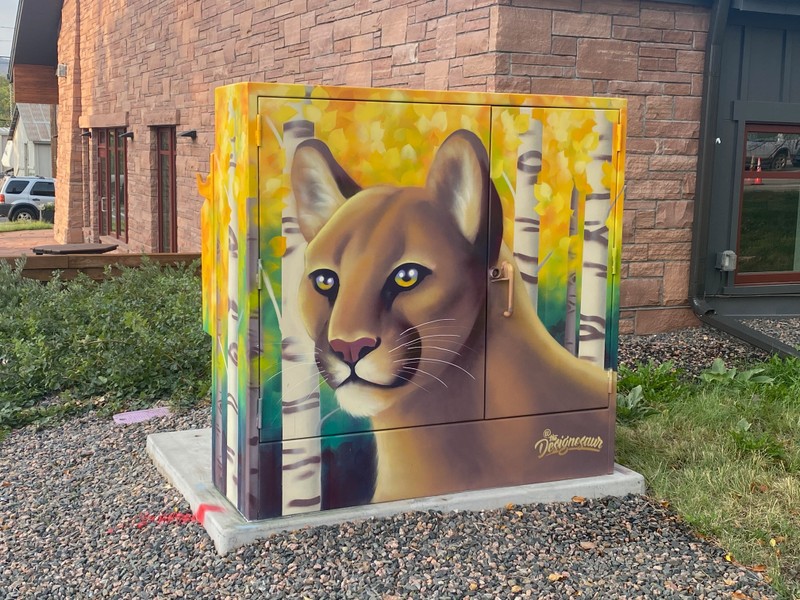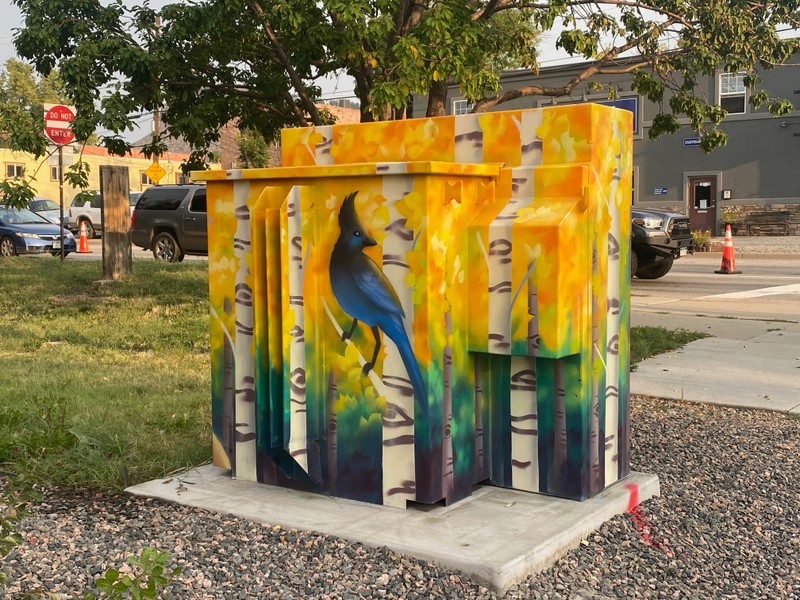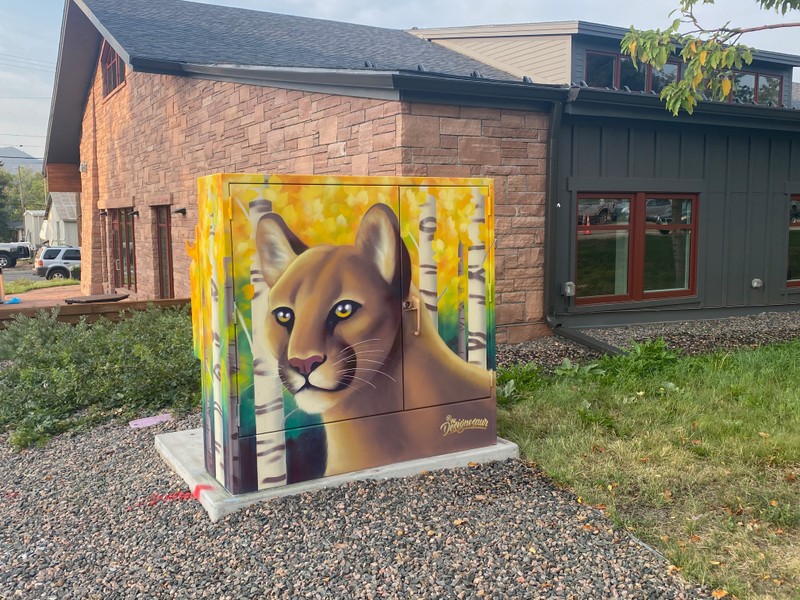 Backstory and Context
After the new Lyons Regional Library opened in 2020, the Lyons Arts and Humanities Commission hired a muralist through the Creative Outlets program to add something beautiful to the library's utility box. The Creative Outlets program is funded through the Lyons Community Foundation.
Julia, an illustrator and muralist, chose to create a mural incorporating vibrant aspens, a Stellar's Jay, and a mountain lion. Every fall Stellar's Jays migrate through Lyons, spending a few weeks collecting food before moving on to lower elevations. The mountain lion is also an important part of Lyons' local ecology. Mountain Lions are native to the cliffs and ridges that surround the town. It is not uncommon for residents to catch sight of the large cats on their wildlife cameras. The utility box next to the Lyons Regional Library captures the spirit of nature that surrounds the Lyons Community.
Julia, who tags her work The Designosaur is a Denver based artist who has created murals throughout the state. Visit her website, https://www.thedesignosaur.com/, to see her portfolio of murals and illustrations.
Sources
https://www.thedesignosaur.com/
https://lyons.colibraries.org/
https://www.lyonscf.org/
Image Sources
Brianna Hoyt

Brianna Hoyt

Brianna Hoyt

Additional Information