Marshall University Sports History Display at the Hall of Fame Cafe
Introduction
The Marshall Hall of Fame Café is restaurant and museum dedicated to the sports history of Marshall University. It stands as a memorial to the players, coaches, and fans who died in the tragic plane crash on November 14, 1970. The Hall of Fame Café serves as a museum to all Marshall University sports teams spanning the athletic history of the university. The artifacts and memorabilia are kept well preserved here for the generations to come and for then people of Huntington, West Virginia to learn and admire.
Images
this picture is of the room dedicated to the We are Marshall movie.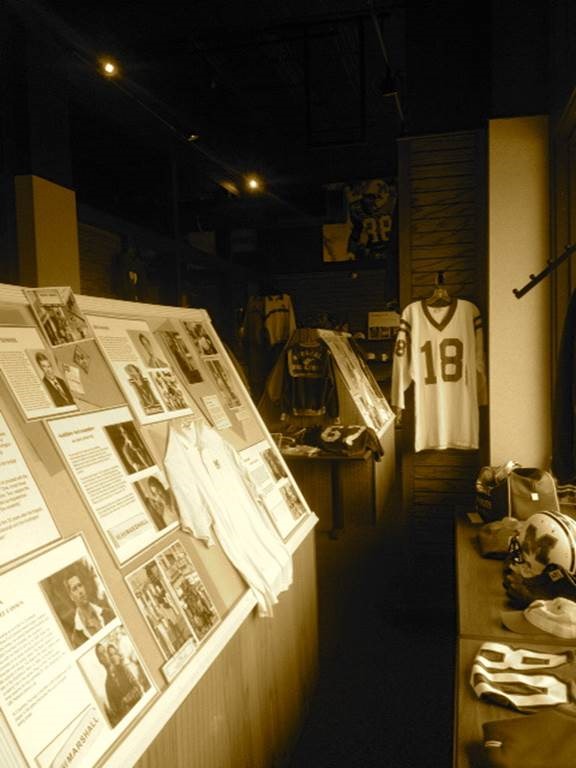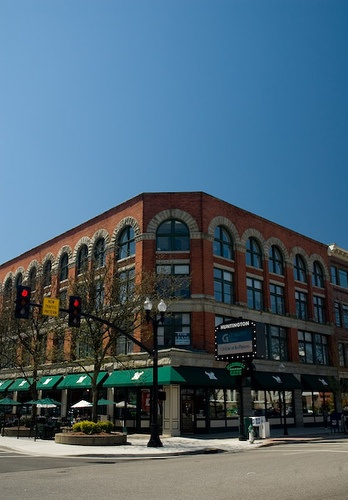 Backstory and Context
The Marshall Hall of Fame Café opened in August 2001. It is a restaurant dedicated to showing the highlights and memories of Marshall University sports. To the right inside of the restaurant's entrance, is a display that contains different props from the movie We Are Marshall, which was released in 2006.
The front left side of the restaurant includes an original painted mural by the artist Tim Decker, and the restaurant as a whole depicts the history of different Marshall sports teams and icons through the university's history, spanning from 1837 to 2001. Some significant moments included within the mural are the Hightower pass from the football game against WVU, the 1947 Men's National Basketball Championship, and the first win for the 1971 Marshall University football team, a victory against Xavier, which was the university's first win following the loss of football players and community members in the 1970 plane crash.
Continuing through the restaurant, people will find glass cases that are filled with signed memorabilia from different Marshall players. There are pictures of Randy Moss, Chad Pennington, and Byron Leftwich, among other stars from the school's history. On the floor of the restaurant is the "Walk of Fame," which is made of tiles showing the names of all the Marshall All-Americans in various sports.
The Marshall Hall of Fame Café is a museum that honors all Marshall players and teams throughout the years. The back wall is lined with newspaper articles and photos dedicated to the Marshall 1970 plane crash victims. This is a really important part of the Marshall University and Huntington community because the plane crash is a strong memory in the hearts of all Marshall Alumni, students, and residents of Huntington.
The museum displays are free to the public.
Sources
Accessed November 14, 2016. www.mhofc.com.


Additional Information