Kenwood
Introduction
Kenwood, also known as the John A. Shepherd House, was completed in 1910. The residence was one of the first and finest homes in the Park Hills Subdivision, Huntington's first planned neighborhood. Kenwood was designed by prominent architect Harry Rus Warne in the Neoclassical Revival style. It was built for John A. Shepherd, a lawyer-turned-oil and gas developer, although Shepherd declared bankruptcy and left Huntington not long after Kenwood's completion. Businessman Charles Watts then purchased the home in 1918. After Watts' widow passed away in 1947, the house sat vacant for twenty years until it was purchased by Jack Jenkins in 1967. Jenkins began the process of restoring and modernizing Kenwood, which has been continued by the Oliashirazi family, who purchased the home in 2006. The home, which was added to the National Register of Historic Places in 2007, is still a private residence and is not open to the public.
Images
One of the oldest and larges homes in Huntington, Kenwood reflects the booms and busts of West Virginia's economy. It was one of the first recorded residences constructed of poured-in-place concrete. Photo courtesy of Don Daniel McMillian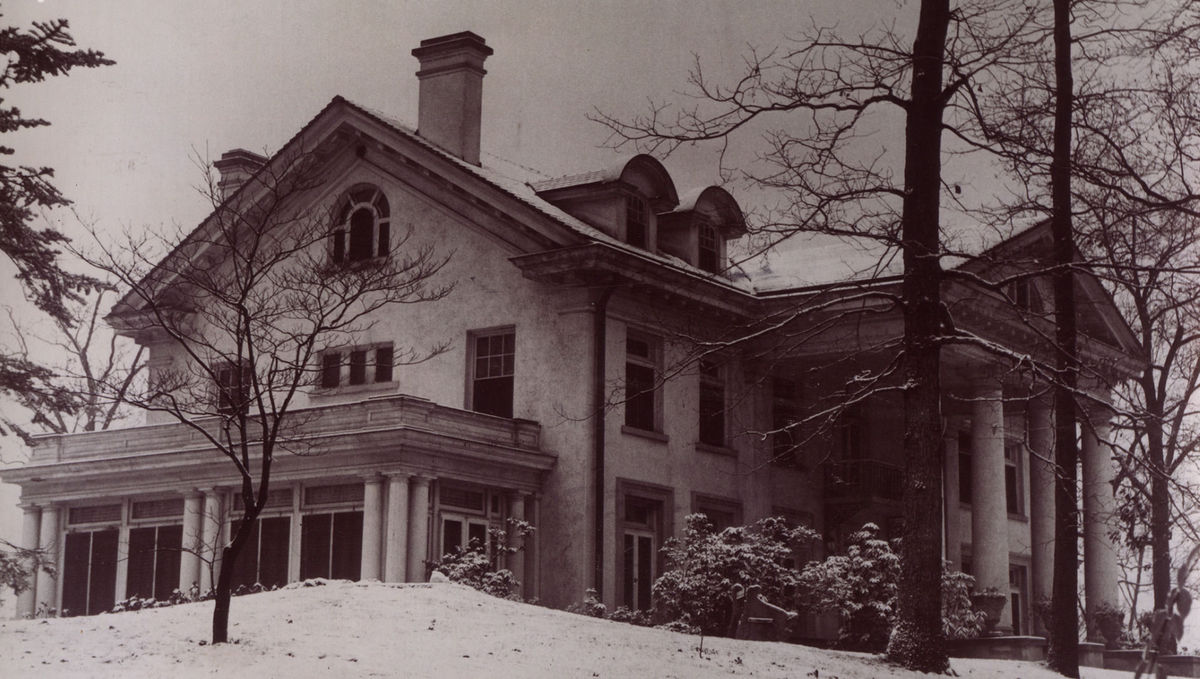 H. Rus Warne, Kenwood's architect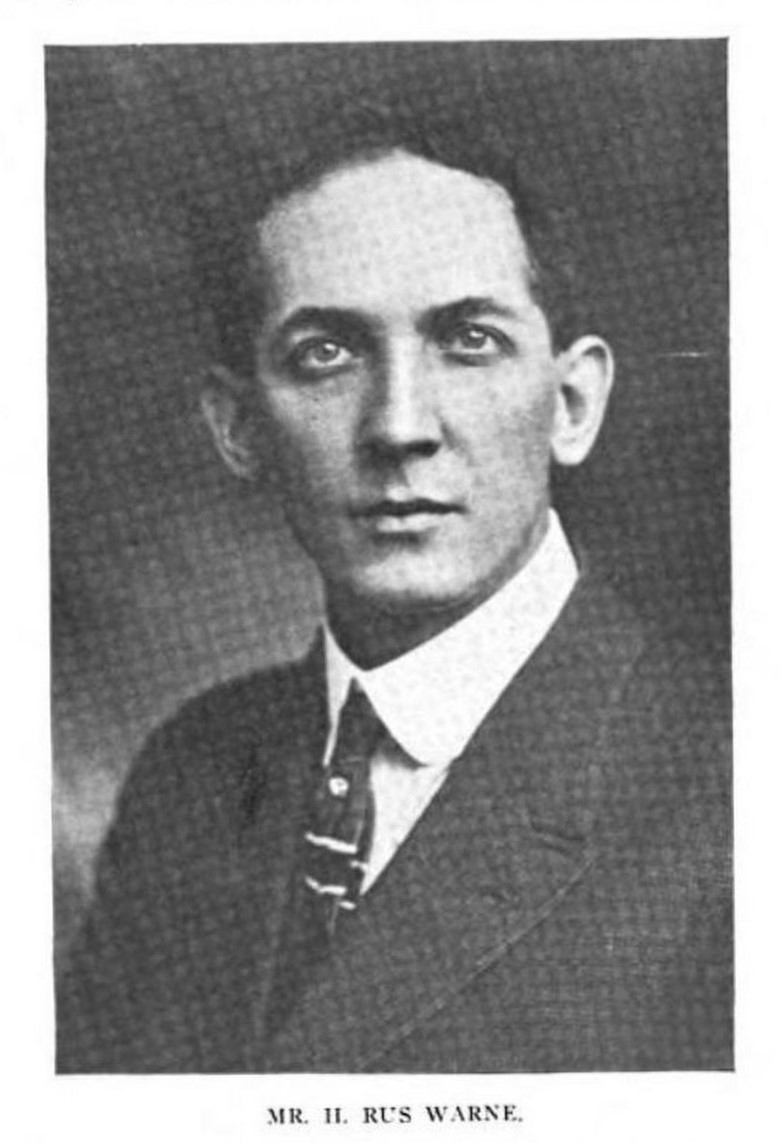 Kenwood viewed from Ridgewood Road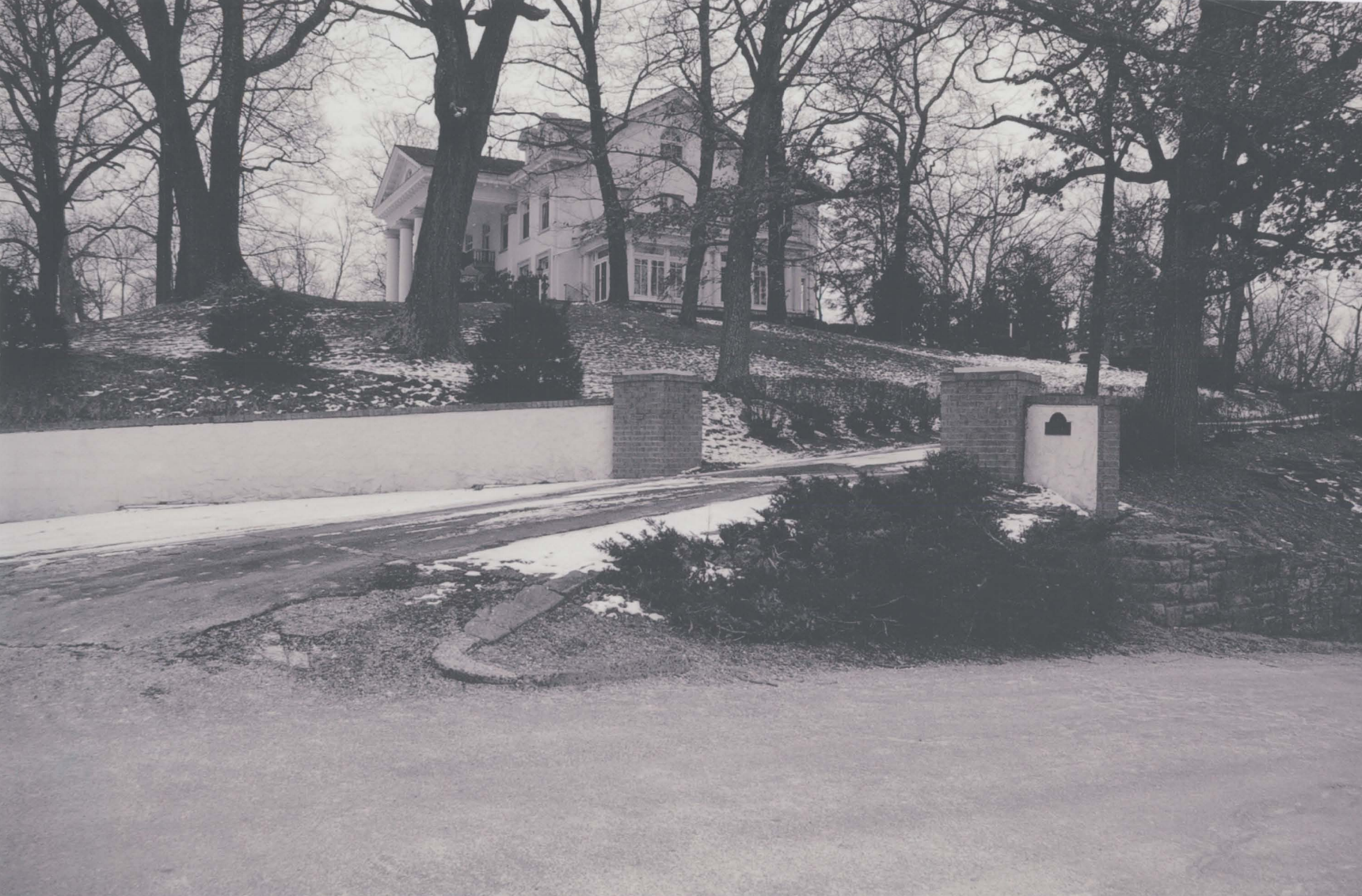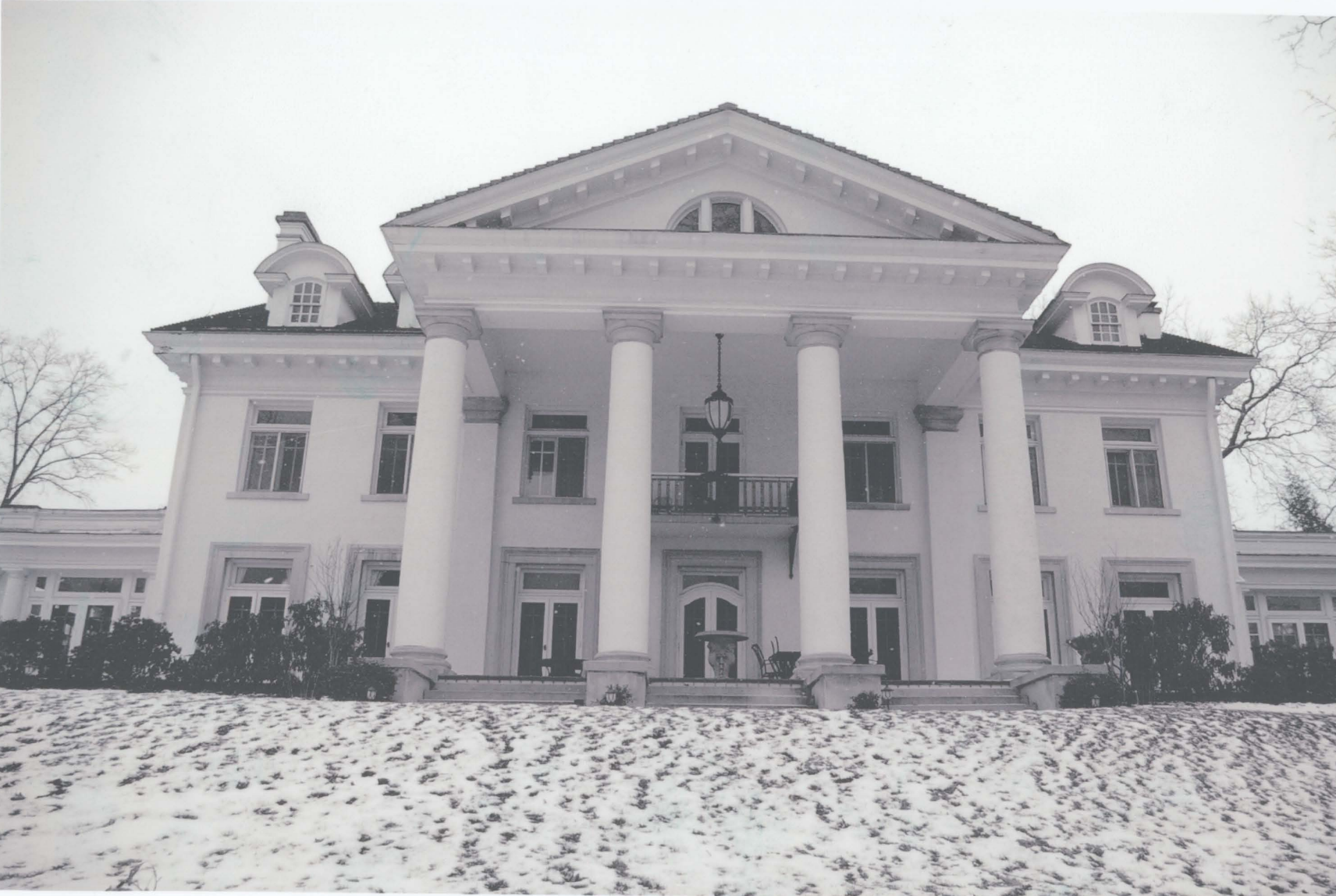 East wing of Kenwood in 2007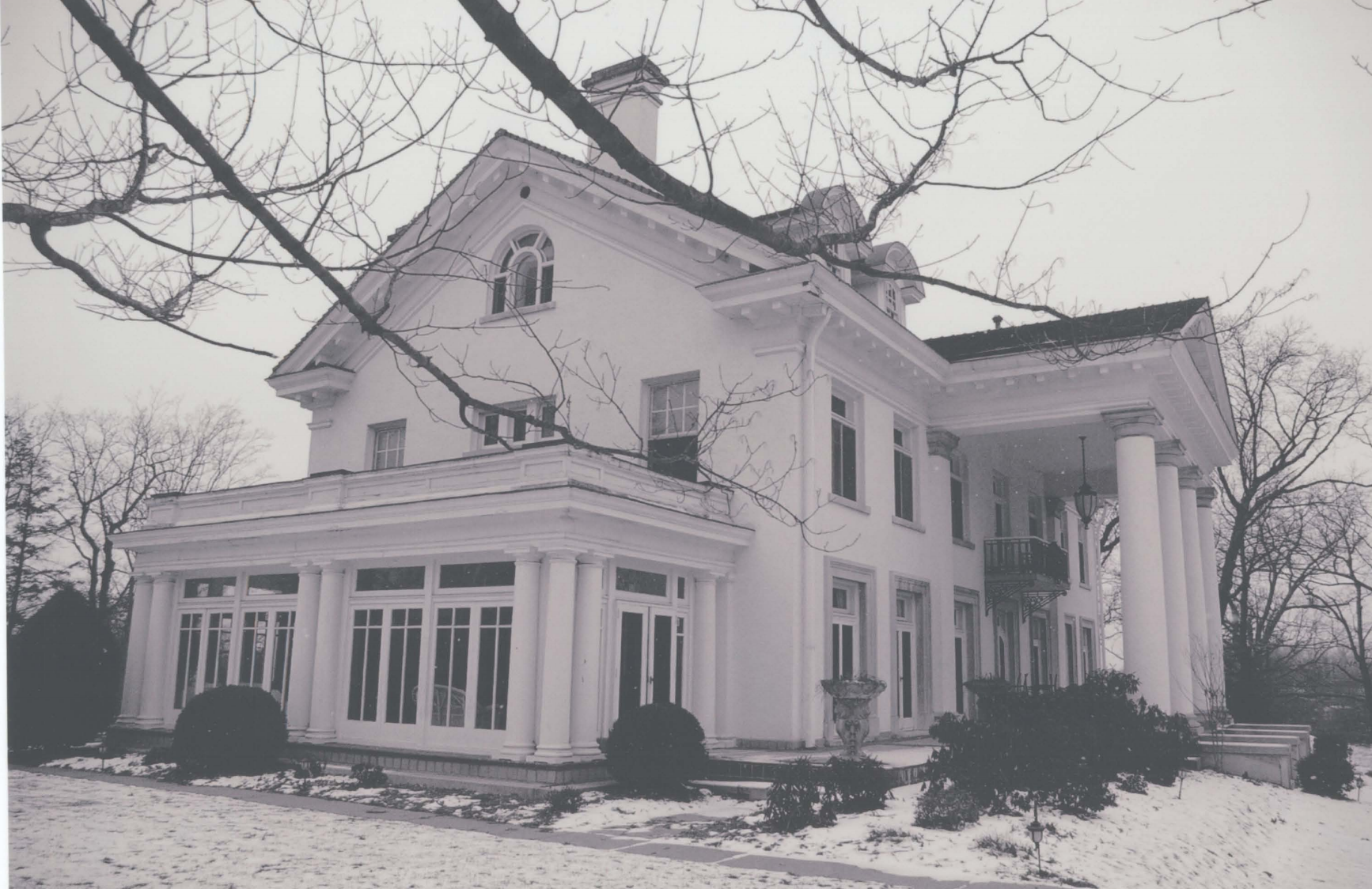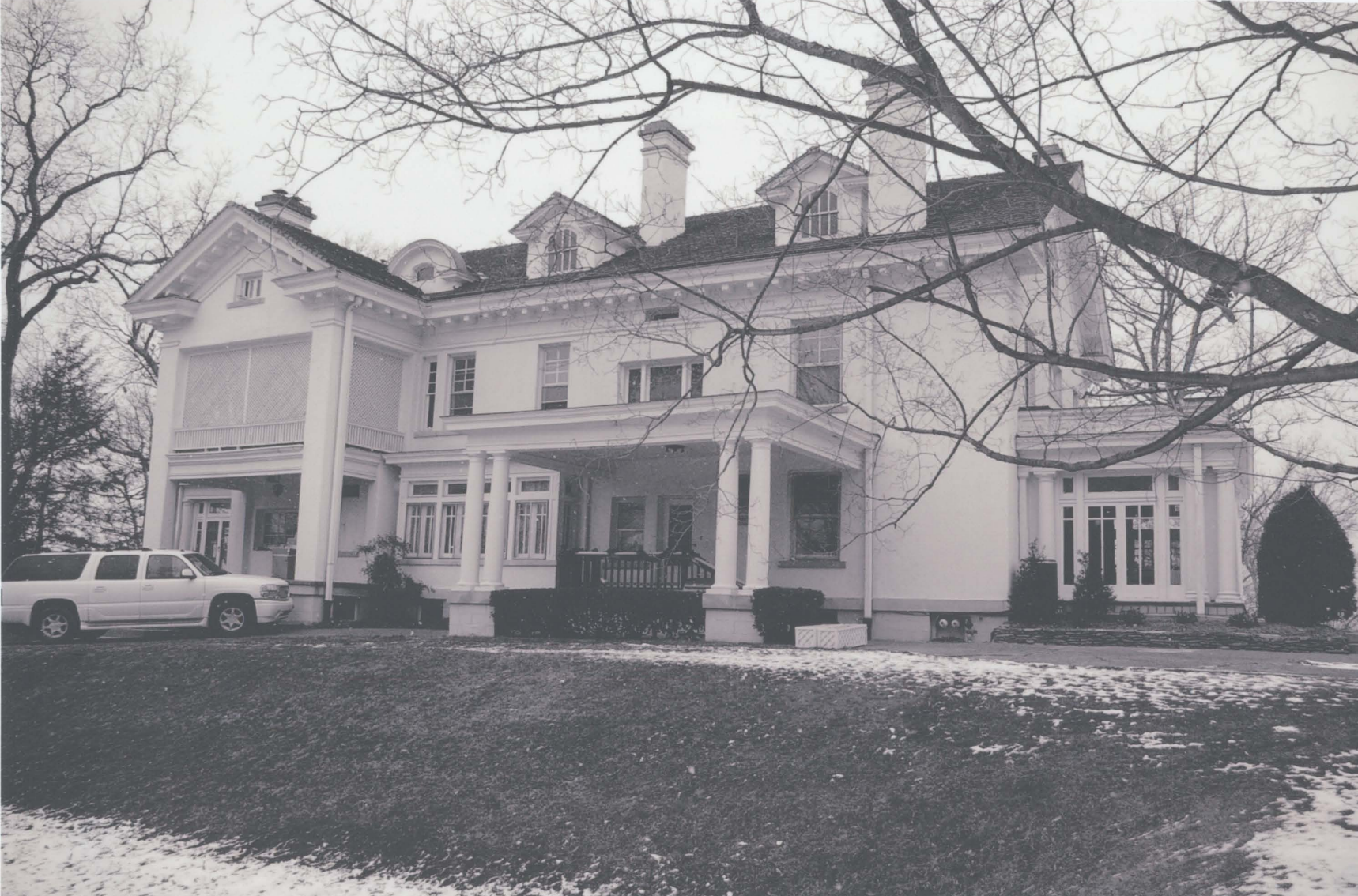 Kenwood's garage, which was converted into a guest house in 1975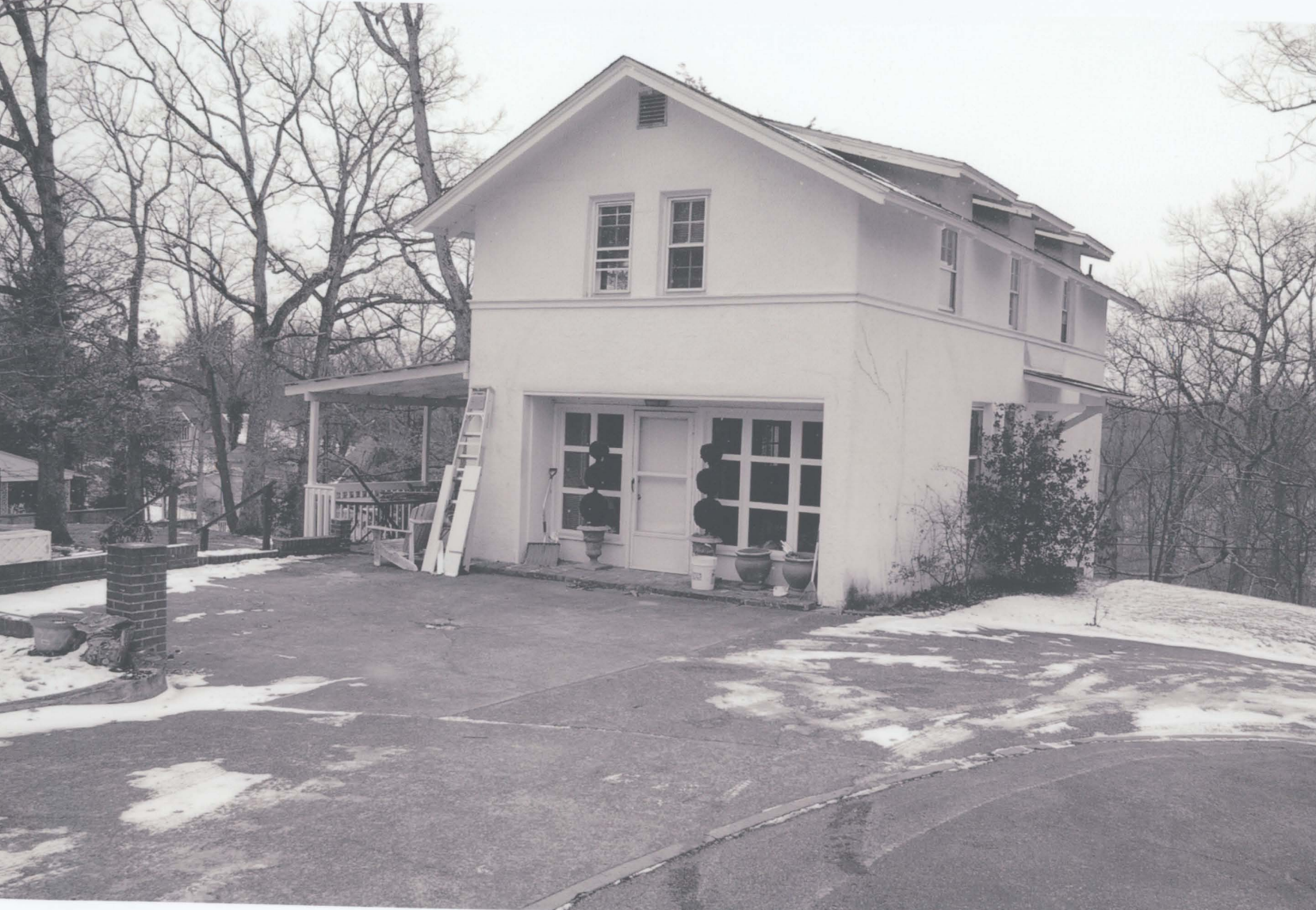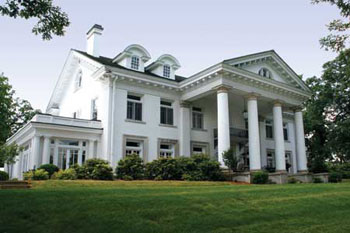 Original stained-glass detailing on the stairway landing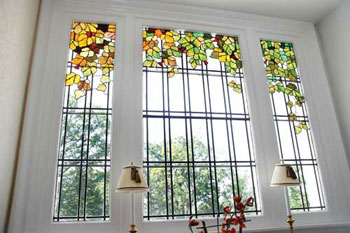 Backstory and Context
John A. Shepherd was Kenwood's first owner. An attorney, Shepherd attended Henry College in Virginia before practicing law in Logan, West Virginia in the early 1900s. He and his family moved to Williamson around 1908, where Shepherd became involved in oil and gas development. In 1910, Shepherd, his wife, Gail, and their four daughters relocated to Huntington. At the time, Huntington was a thriving railroad and industrial center with a steadily growing population of over thirty thousand people. As the city prospered, its residential areas were developed by wealthy businessmen and industry magnates who commissioned the construction of grand homes. 
Shepherd hired renowned architect Harry Rus Warne to design and build Kenwood, which became the third home built on the hills south of the railroad tracks. Harry Rus Warne was a West Virginia native who studied at the Ohio Mechanics Institutein Cincinnati, Ohio as well as the Ecole des Beaux Arts in Paris. Warne established his architectural practice in Parkersburg in 1892 after having traveled throughout the country as well as in Europe. He later relocated to Charleston, where he designed many commercial buildings and residences for the city's wealthy. Kenwood was one of only three homes that Warne designed in Huntington. The two and one-half-story house was designed in the Neoclassical Revival style, which is known for symmetry, simple geometric forms, monumental proportions, pedimented porticos and full attic stories. Notably, the attic of Kenwood was designed to be a ballroom where the family could host grand balls reflecting their status and the growth of the city. Kenwood was also one of West Virginia's earliest houses to be constructed of poured-in-place reinforced concrete. 
Shepherd and his family lived in the Frederick Hotel until the house was complete, but they did not occupy the house for long. Shortly after the house's completion in 1910, Shepherd declared bankruptcy and relocated with his family to the booming oil city of Tulsa. Following Shepherd's departure in 1918, Charles Wellington Watts purchased Kenwood. Watts was a business partner of Charles Ritter, a lumber baron who donated much of the land that eventually became Ritter Park. Watts had come to Huntington in 1886, where he was one of the organizers of the Barlow-Henderson Company, which later became Watts, Ritter and Company. Watts was also a large stockholder and a director of the First Huntington National Bank. In addition, Watts was instrumental, alongside Ritter and J.S. Perry, in the creation of the Park Hills Subdivision on the south side of Huntington in 1923, which quickly became one of the city's most affluent and desirable neighborhoods. 
After Watts died in 1934, his widow Widea occupied Kenwood until 1945, when the demands of maintaining such a large estate led her to move to the Frederick Hotel. Widea maintained her affection for Kenwood, however, making daily visits to the house until her death in 1947. Widea left half of the estate to the Episcopal Diocese and the other half to a boy's orphanage in Beaumont, Texas. Following Widea's death, Kenwood sat empty for the next twenty years. The home fell into disrepair during these years, until Jack Jenkins purchased the estate in 1967. Jenkins began the restoration and modernization of Kenwood, converting the garage into a guest house and completing other renovations. In 2006, the house was sold to Dr. Ali Oliashirazi and his family, who have occupied the house ever since.
Sources
"National Register of Historical Places Nomination Form." Accessed November 2, 2016. http://www.wvculture.org/shpo/nr/pdf/cabell/07000784.pdf.
"Kenwood - West Virginia Explorer." January 2014. Accessed November 2, 2016. http://wvexplorer.com/attractions/historic-landmarks/kenwood/.
Smith, Judie "H. Rus Warne." e-WV: The West Virginia Encyclopedia. 09 December 2015. Web. 02 November 2016.
Image Sources
https://en.wikipedia.org/wiki/H._Rus_Warne#/media/File:H._Rus_Warne.JPG

http://www.wvculture.org/shpo/nr/pdf/cabell/07000784.pdf

http://www.wvculture.org/shpo/nr/pdf/cabell/07000784.pdf

http://www.wvculture.org/shpo/nr/pdf/cabell/07000784.pdf

http://www.wvculture.org/shpo/nr/pdf/cabell/07000784.pdf

http://www.wvculture.org/shpo/nr/pdf/cabell/07000784.pdf

https://huntingtonquarterly.com/2018/09/26/issue-65-welcome-to-the-home-of-the-oliashirazis/

https://huntingtonquarterly.com/2018/09/26/issue-65-welcome-to-the-home-of-the-oliashirazis/

Additional Information