Belle Boyd House and the Berkeley County Museum
Introduction
Author-Uploaded Audio
This house once belonged to the infamous Belle Boyd and now houses the Berkeley County Museum. The museum provides visitors with a place to attend meetings, seminars, and view historical artifacts of Martinsburg and Berkeley County. Belle Boyd was born in West Virginia in May 1844. Boyd became a Confederate spy before her 18th birthday and conveyed information and supplies to Southern military leaders.
Images
The outside of the Belle Boyd house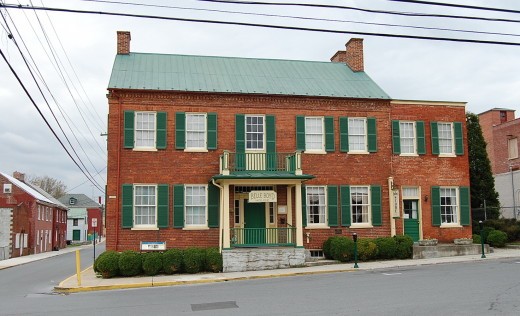 One of the rooms in the Belle Boyd house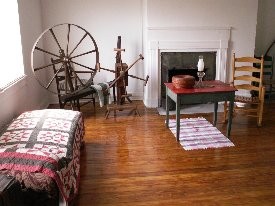 Backstory and Context
Author-Uploaded Audio
Maria Isabella "Belle" Boyd was born into a family with wealth and strong ties to the South. Belle's entire family supported the Confederacy and her father served as a soldier in the Stonewall Brigade. In addition to her exploits, at least three other family members were arrested for their clandestine activities in support of the Confederacy. Boyd spent part of her childhood in this house, which was built in 1853. During the war, she supplied information to Stonewall Jackson about enemy activities and was imprisoned twice before being banished to England. One of her most notable accomplishments as a spy came in May of 1862, when Boyd managed to obtain information crucial to the Confederate cause and gave her side the details needed to help Stonewall Jackson's forces recapture the town of Front Royal. Two months later, Boyd was once again arrested for her work for Confederacy. 
After this arrest, Boyd was sent to Old Capitol Prison in Washington, D.C., where she spent a month behind bars. After her release, she refused to stop her work. She set sail for England in May 1864 to transport Confederate papers. Boyd's ship was stopped by a Union naval ship and she was again arrested on accounts of being a spy. Boyd fell in love with one of her captors, a Union officer named Samuel Hardinge. In a memoir she had written, she explained that she might be able to "woo" him to the Confederate side. Eventually, Hardinge did serve time in prison for giving aid to Boyd. Throughout her time as a Confederate spy, Belle Boyd was given many nicknames by the Union. Some of these nicknames included: "the Rebel Joan of Arc," "the Siren of the Shenandoah," "Amazon of Secessia," and "La Belle Rebelle."
The Boyd home now houses the Berkeley County Historical Society Museum which offers many exhibits related to the Civil War in addition to the early years and development of Berkeley County after the war. In addition to exhibits, the home houses the Berkeley County Historical Society Archives Center, which has a wealth of photographs, family records, maps, books, microfiche, and more.
Sources
Correspondence with Berkeley County Historical Society, 28 May 2014. 
Maria "Belle" Boyd, Saving America's Civil War Battlefields: Civil War Trust. Accessed 28 May 2014, https://www.civilwar.org/learn/biographies/maria-belle-boyd 
Additional Information