Beatty House
Introduction
The Beatty House stands as one of the few remaining wooden homes built during the eighteenth century. Jacob Hyer, a well-known and successful Princeton tavern and inn proprietor constructed the historic home in 1780. Colonel Erkuries Beatty moved in years later and his significance in Princeton's history, the building is usually referred to as the Beatty House. Colonel Beatty was an explorer, Revolutionary War officer, mayor, state legislator, and judge. However, he was also an enslaver who owned other humans and called for measures to use public resources to return runaway slaves. Believing that Black and white could not live together, Beatty was also integral in creating the first national meeting to colonize Black Americans in Africa.
Images
Beatty House in Princeton, from PrincetonHistory.org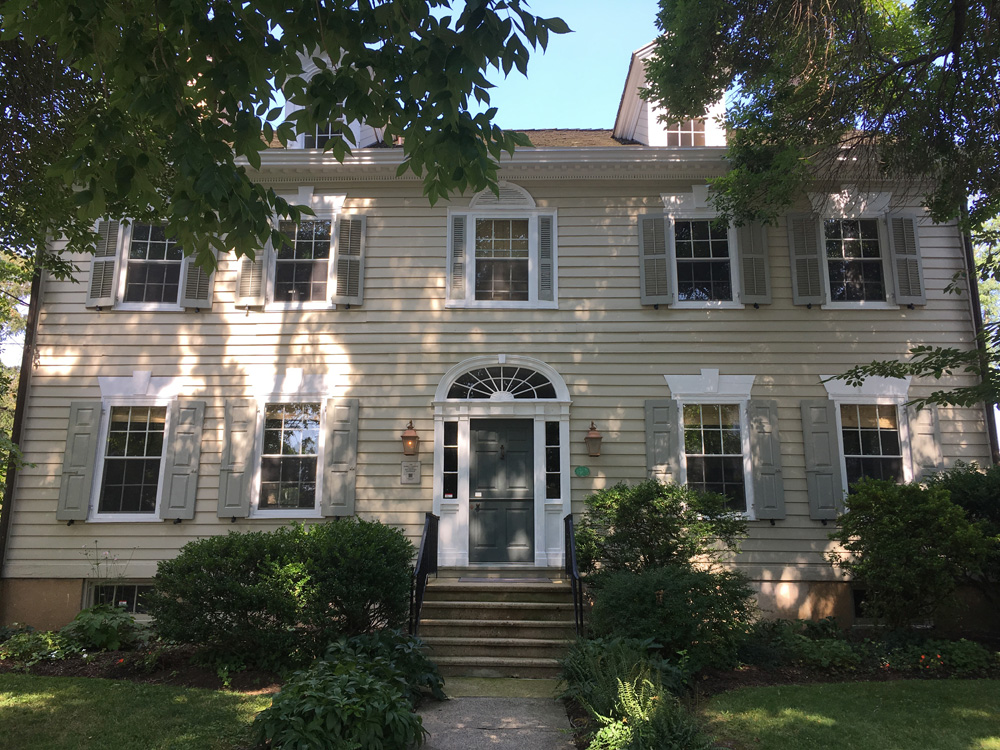 Portrait of Colonel Erkuries Beatty, the second mayor of Princeton from "Princeton & Slavery Project."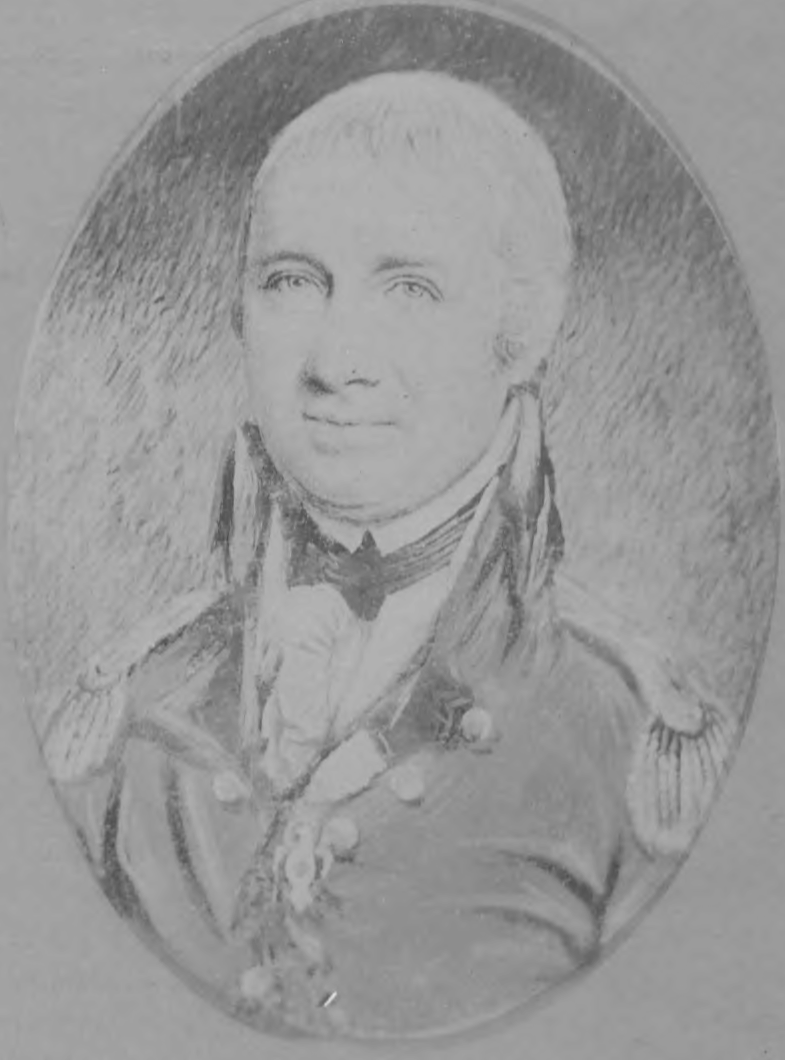 Backstory and Context
Colonel Jacob Hyer, a well-known and successful Princeton tavern- and inn-keeper, constructed the Beatty House in 1780. But, the house mainly enjoys fame for its namesake owner, Colonel Erkuries Beatty. Colonel Beatty served as an explorer in Kentucky and Tennessee, fought in the Revolutionary War, served as a judge, was elected mayor of the Borough of Princeton, and as a state legislator. However, while his resume appears illustrious, he also actively engaged in slave ownership, and he attended meetings to colonize Black Americans to Africa while acting as town mayor. 
Hyer purchased the Hudibras Tavern in 1768, seven years after it opened. The Hudibras functioned as one of Princeton's earliest lodging establishments and attended numerous travelers, including future President John Adams. Hyer's inn enjoyed success due to Princeton's favorable geographical location between Philadelphia and New York, which accounted for the bulk of the tavern's guests. The Hudibras consisted of a dozen rooms and could accommodate forty people; it was not uncommon for guests to share beds. As a result of the inn's immense success, Hyer could afford to invest in an impressive home, which now survives as one of the few remaining examples of eighteenth-century wood construction. 
However, the historic home enjoys most of its notoriety from its third and most famous resident, Colonel Erkuries Beatty (1759-1823). Beatty fought in the Revolutionary War as one of Lafayette's aides at Yorktown, served as Princeton Borough's second mayor and for the state legislature, and "presided over college, church, and borough governance while continuing to benefit financially from slavery during an era of gradual emancipation," according to the Princeton University website.  
Colonel Erkuries Beatty owned and purchased slaves until he died in 1823 despite New Jersey's passage of a Gradual Emancipation Act in 1804. Beatty sought to purchase slave women because of their ability to produce slave children, a common practice in the U.S. during the nineteenth century (mainly in the South) after the 1807 U.S. Act Prohibiting Importation of Slaves. Beatty had aspirations of using his slaves as part of a plan to forge an agricultural enterprise. However, Beatty's farm did not create a profit, so he moved back to the Princeton city area and became a neighbor of the leading physician Ebenezer Stockton, a fellow churchman and a slave-owner. Upon moving back to 1818, the town elected Beatty as borough mayor. As mayor, he presided over the nation's first colonization meeting and consequently requested the state legislature and U.S. Congress to send Black Americans to Africa.
Most of what is written about Beatty involves his work as an explorer, soldier, and politician, routinely regarding Beatty as a prominent Princeton citizen. Indeed, his son went on to become an influential minister and academic in New Jersey, too. That Beatty's efforts to own slaves, expand slavery through procreation, and colonize Black Americans in Africa, have often been left unmentioned until recent years says as much about history as what was usually written about Beatty.
Sources
Fernando Biehl, Andre. "Colonel Erkuries Beatty and the Business of Slavery in Princeton, New Jersey." Princeton & Slavery Project. princeton.edu. Accessed July 6, 2020. https://slavery.princeton.edu/stories/erkuries-beatty.
Gibbons, Greiff, and Mary Gibbons. "The Changing Face of Princeton." The Princeton University Library Chronicle 25, no. 3 (1964): 184-208. Accessed July 6, 2020. doi:10.2307/26402882.
Historical Society of Princeton. "The Growth of Nassau Street. A stop for travelers: the rise of taverns and business on the pseudo-urban Nassau Street: Beatty House, 19 Vandeventer Avenue." princetonhistory.org. Accessed July 7, 2020. https://princetonhistory.org/green-oval-tour/beatty-house.html
Lansing Collins, Varnum. Guide to Princeton: The Town, the University. Princeton: Princeton University Press, 1919. 
Rotham, Adam. Slave Country: American Expansion and the Origins of the Deep South. Cambridge, Massachusetts: Harvard University Press, 2005.
Slavery in Princeton Database. https://www.slaveryinprinceton.com/database.html.
Image Sources
https://princetonhistory.org/green-oval-tour/beatty-house.html

Charles Clinton Beatty, Record of the Family of Charles Beatty, Who Emigrated from Ireland to America, in 1729 (Steubenville, OH: W. R. Allison, 1873).

Additional Information