The Des Moines Social Club
Introduction
The Des Moines Social Club is an arts and entertainment center designed to be a creative hub for the city of Des Moines. It provides space for artists of all types (musicians, visual artists, dancers, writers, etc.) to practice their craft and commune with one another and with the general community.
Images
Exterior of the Des Moines Social Club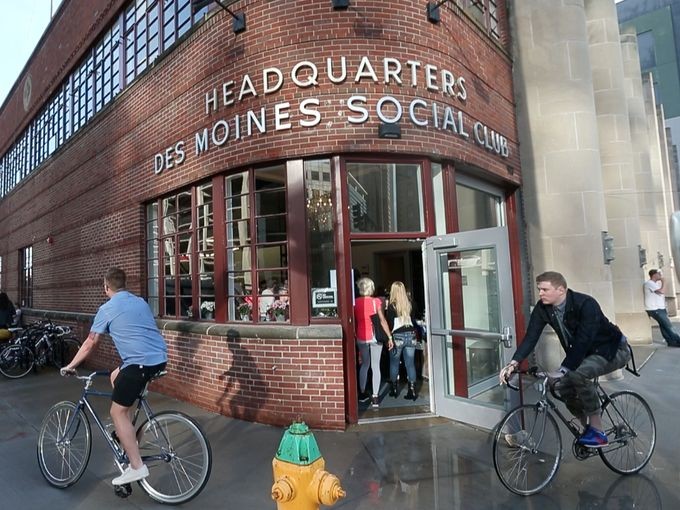 Interior of the Des Moines Social Club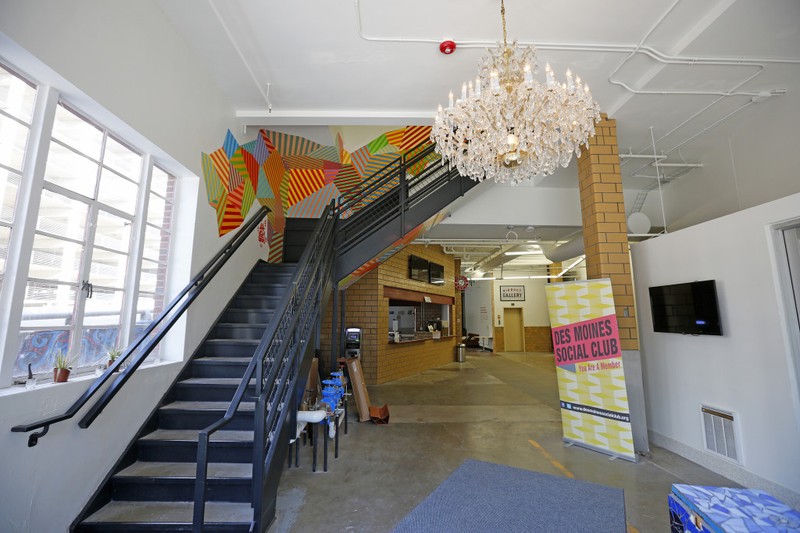 Belly Dancing class conducted at the center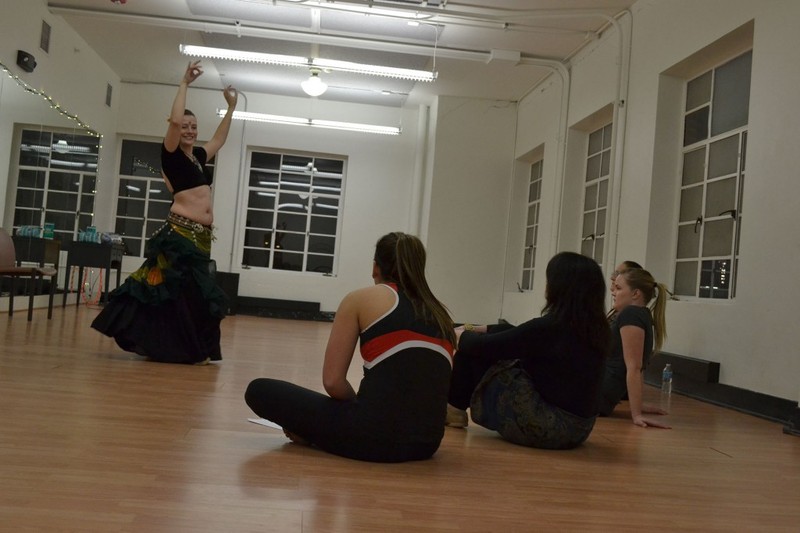 Backstory and Context
The center provides several different spaces catering to artists of varying types. The Kum and Go Theater is a customizable space that can be used for the production of plays, dance showcases, music concerts, and more. The Viaduct Gallery is designed to showcase visual arts shows, and the Culinary Loft provides cooking classes. Works by local artists can be purchased in the center's shop, and the center also contains a café that doubles as a comic bookstore. There is also a specialty Latin cuisine restaurant called Malo. This impressive center also features a recording studio, classrooms, a handball court, and more.
With its wide focus on varying art forms, the Des Moines Social Club is centered around one common theme—using creativity to foster unique community engagement. This idea of "community arts", also called "dialogical art", and "community-engaged" or "community-based art" started to become popular during the late-sixties. The term "community art" can be used to refer to public art based and created in the community, often with educational and social justice goals. In the art world itself, the term is a bit more specific and refers to art in which the community is involved in making. The public is often involved in community art in some respect, anyway, so this term is fluid. In English-speaking countries, community art is typically directly connected with a community arts center, which is indeed what the Des Moines Social Club could be considered.
This desire to promote social justice and charitable efforts in the community characteristic of many community-engaged arts centers is indeed present at the Des Moines Social Club. Just this past month, May 2015, the center hosted a concert to raise money for disaster relief following the earthquake in Nepal. This event was hosted along with Above and Beyond Cancer, a charity focused on taking cancer survivors on trips to places like the Everest Base Camp and Mt. Kilimanjaro in an effort to advocate for cancer prevention and healthy living. The ticket sales from this event went to AmeriCares, a charity dedicated to sending relief aid around the world and currently working in Nepal. Local Des Moines bands Foxholes, MAIDS, and Chris Fairbank played at the event.
Sources
http://desmoinessocialclub.org/ http://en.wikipedia.org/wiki/Community_arts http://www.kcci.com/news/des-moines-social-club-hosting-nepal-benefit-concert/32628356 https://aboveandbeyondcancer.org/ http://www.desmoinesregister.com/story/entertainment/dining/2015/03/28/culinary-loft-social-club/70493338/http://archive.dmjuice.com/socialclub/ http://thegrandviews.com/features/2015/01/23/my-hips-lie-a-belly-dancing-experience/
Additional Information