Ravenswood House
Introduction
Ravenswood (ca. 1833), McQueen Blvd.. Georgian (Classic Revival) style house built by Phillip Thompson for his son and is the third oldest house in St. Albans, WV. Judge J. B. Drew, one of its owners, invented the story that Poe had written the "Raven" there. Also called Raven's Court. A dairy was once run from the basement. Featured on Home and Garden TV in 2004.
Images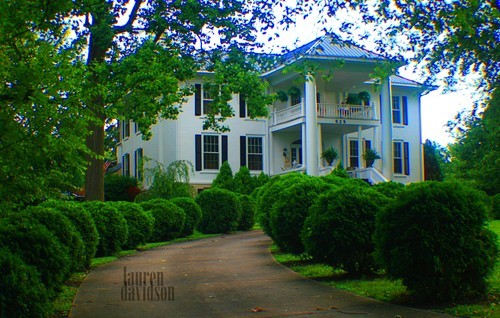 Backstory and Context
Note: The Poe family did indeed know Judge Drew and may have visited there as it was an Inn along the James River and Kanawha Turnpike in the mid 1800s, but the Raven was not written there. In fact, the Thompson and Poe families knew each other prior to Philip Thompson moving here from Virginua.
Sources
St. Albans Historical Society
Additional Information