Long Walk
Introduction
On the east side of the house is the Ficklen-era Long Walk, a boxwood-lined walk which runs north to south on a "fall" or terrace below the house. This terrace was hand dug, most likely by slave labor and was an expensive garden feature that signaled to visitors the important social standing of the estate and its owners. Rose arbors are situated at either end and are planted with Thousand Beauties and American Pillar roses. The Long Walk flower beds feature perennials of all sorts, bulbs, and annuals.
Images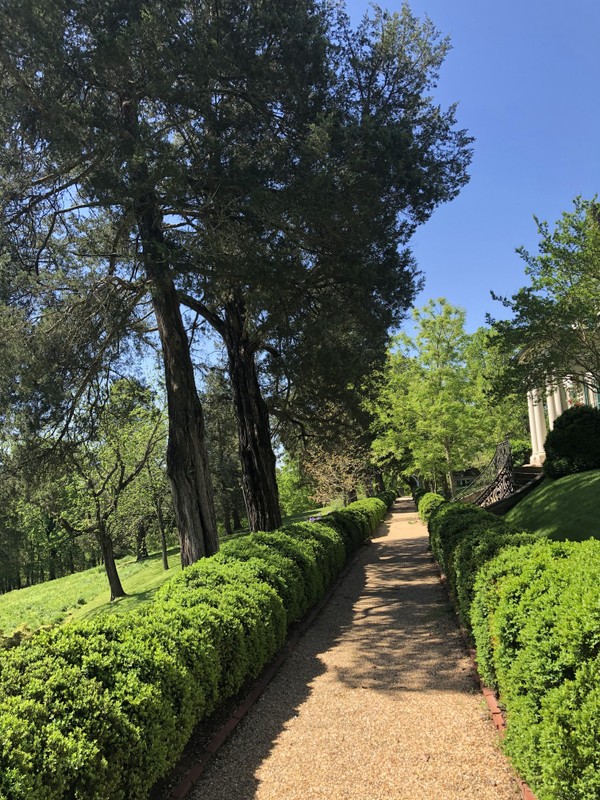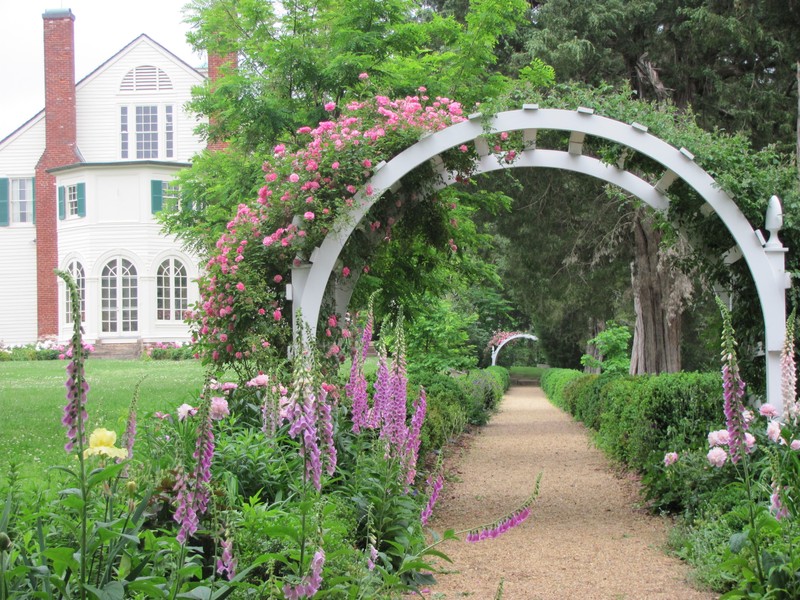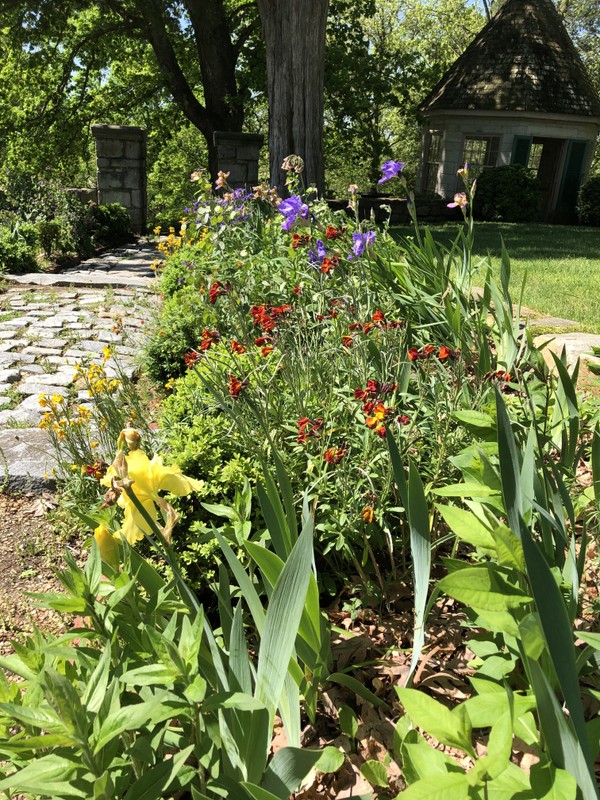 Long Walk prior to Gari Melchers' ownership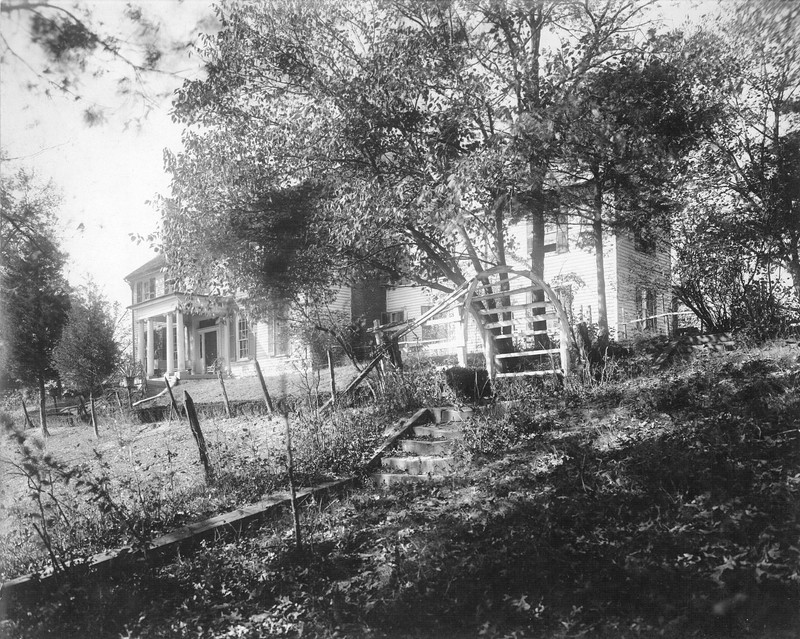 Long Walk, 1927, by Frances Benjamin Johnston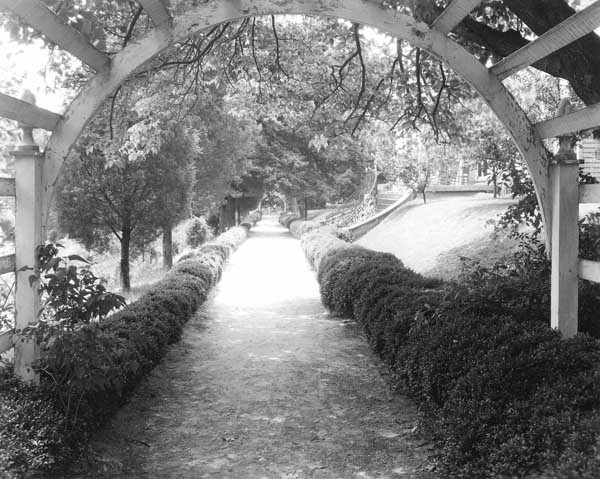 Backstory and Context
Most of the roses original to the garden were lost over the years. But thanks to Bill and Maxine Chandler, longtime caretakers at Belmont, some of the roses original to the time when Gari and Corinne Melchers lived at Belmont survived. Bill Chandler took cuttings from the old plants growing on the arbors and nurtured them in his own garden. His skill saved Tausendschön, a hybrid multiflora, and American Pillar, a rambler, which grew on the arbors at either end of the Long Walk.
Sources
Ankjaer-Jensen, Beate. Belmont's Roses, May 20th 2014. Accessed May 6th 2020. https://garimelchers.wpcomstaging.com/2014/05/20/belmonts-roses/.
Image Sources
GMHS

GMHS

GMHS

GMHS Archives

Library of Congress

Additional Information