Carol M. Newman Library
Introduction
The Carol M. Newman Library (also simply called Newman Library) was established in 1872 with 500 books. Today, it administers over 2 million volumes between its three branches. The libraries provide educational resources intended to promote Virginia Tech's objectives in learning; discovery; and engagement, as well as study spaces and access to public computers. Additionally, Newman houses the VT University Library Special Collections, which include a wealth of materials that document American culture during the 19th and 20th Centuries.
Images
(2005) View of Virginia Tech's Newman Library from the drillfield; image by Buridan - Own work, Public Domain, https://commons.wikimedia.org/w/index.php?curid=102798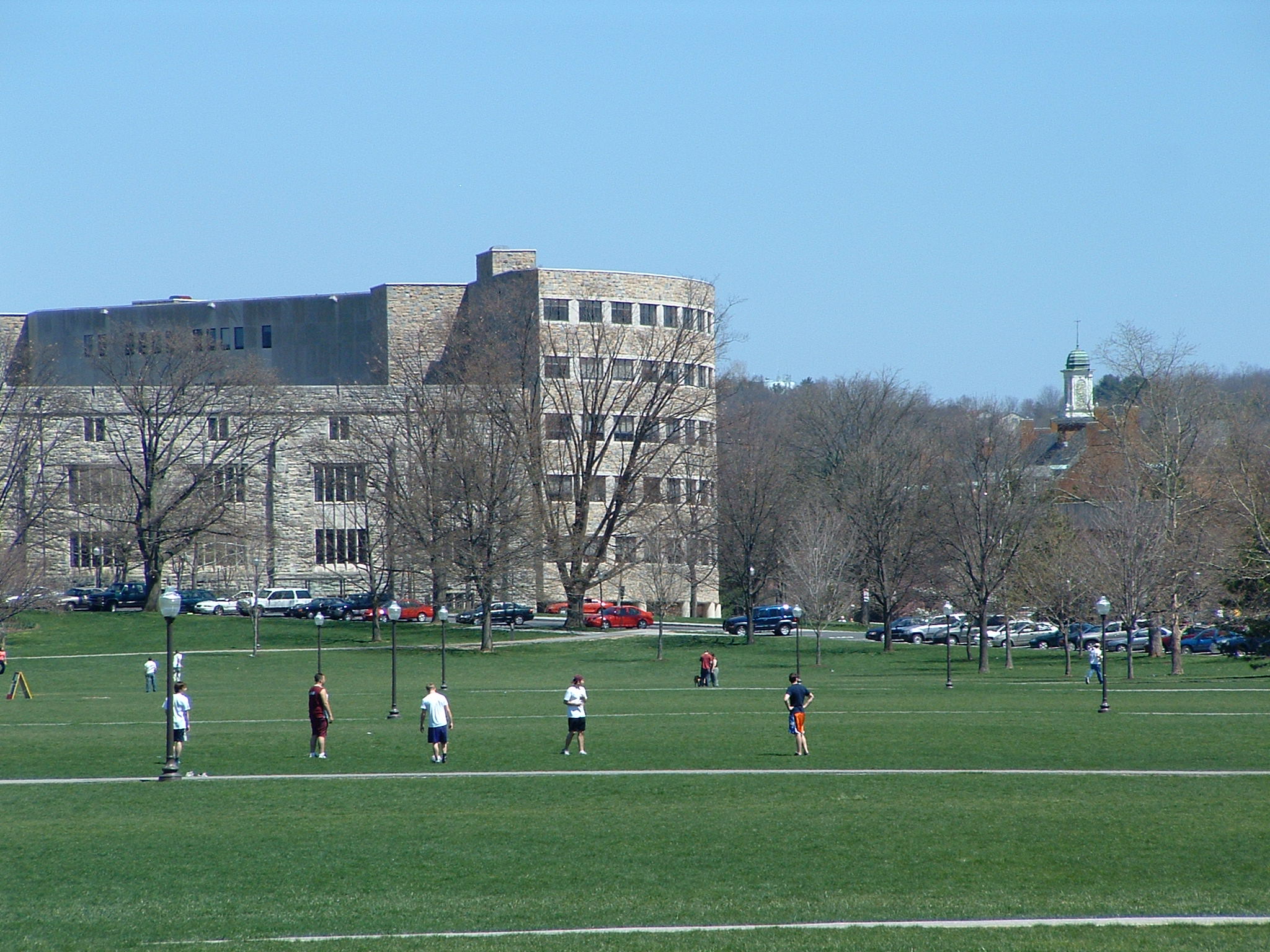 (2012) Newman Library, Virginia Tech, Blacksburg, Virginia; image by Eric T Gunther - Own work, CC BY 3.0, https://commons.wikimedia.org/w/index.php?curid=19118449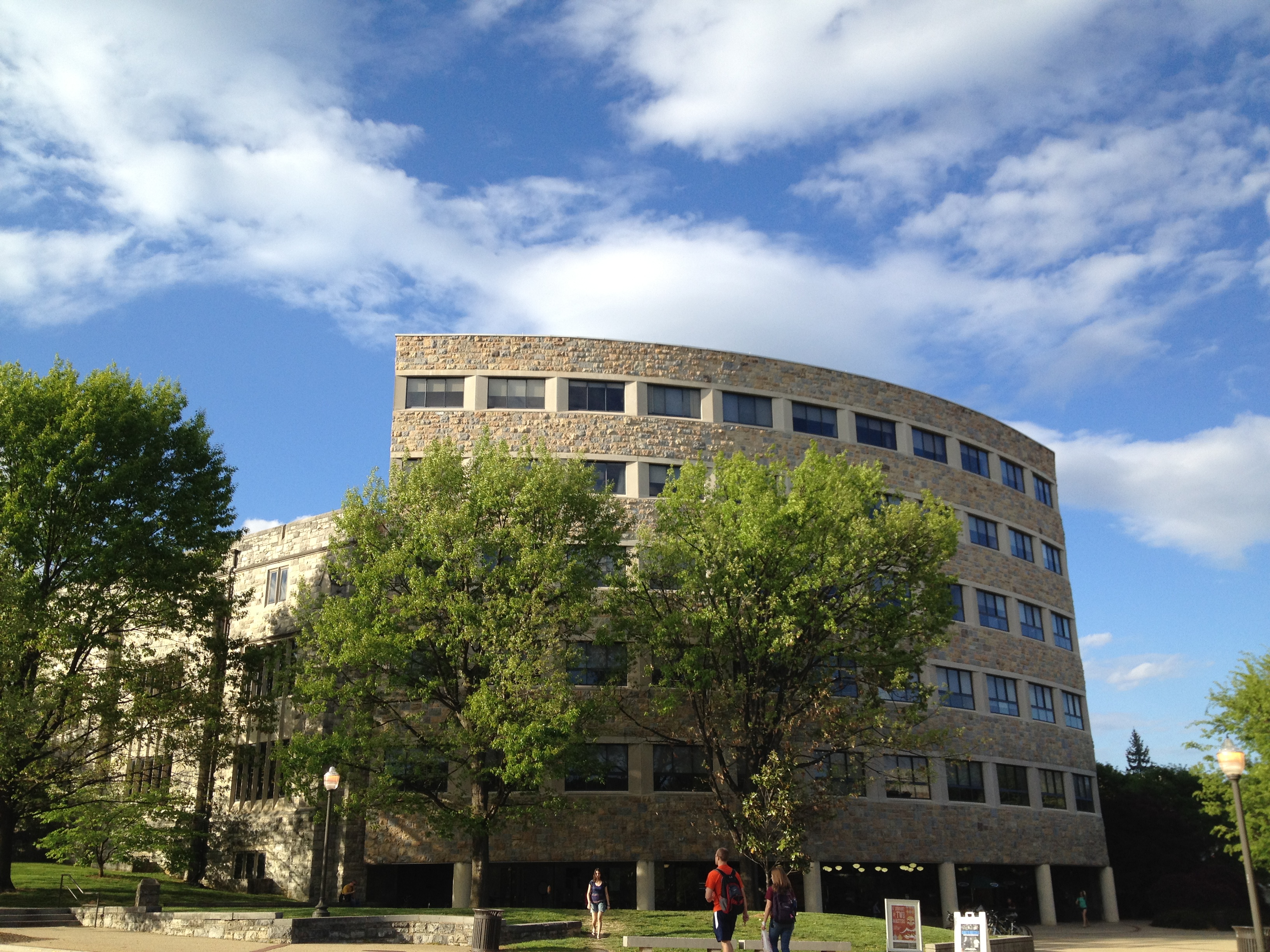 Backstory and Context
Newman Library is one of three campus libraries on the grounds of Virginia Polytechnic Institute and State University (Virginia Tech). Established in 1872 with 500 volumes, the library's holdings now consist of over 2 million volumes physically distributed across 3 branches. The branch libraries are located at Art + Architecture, 100 Cowgill Hall; Veterinary Medicine, in the Phase III Building of the Virginia-Maryland Regional College of Veterinary Medicine on Duck Pond Drive; and in the Northern Virginia Resource Service Center, 7054 Haycock Road, Falls Church. Together, the Newman and branch libraries offer students and visitors access to educational resources, computers, and space to study.

In addition to its other offerings, the Newman Library also houses the university's Special Collections. Highlights of the collection include primary and secondary materials documenting 19th-and 20th-century American history and culture. They represent topics such as the American Civil War, Appalachia, U.S. aerospace exploration, botany and horticulture, railroad history, speculative fiction, university history, and more; there are over 175 collections pertaining to the International Archive of Women in Architecture (IAWA).

The original Carol M. Newman Library building opened in 1955. The library underwent renovations and received a six-story addition in 1981. More recently, in 2009, the lobby was modified to accommodate a café. The facility is named for Carol Montgomery Newman, professor, dean of the Academic Department, and head of the English department (1903 to 1941). Newman is known as the "godfather of extracurricular activities,"1 having served as secretary of the Athletic Council, chair of the college social committee, and chair of the YMCA advisory board. A popular English and rhetoric teacher, Newman was also a member of the library committee and believed that books were an "invaluable element in living."2

Sources
1–2. "Carol M. Newman Library." Virginia Polytechnic Institute and State University. Accessed January 28, 2017. http://www.vt.edu/about/buildings/newman-library.html.

"Highlights of Special Collections." Special Collections, University Libraries, Virginia Tech. Accessed January 28, 2017. http://spec.lib.vt.edu/SpecHighlights2.html.

Additional Information