Neff-Russell Barn
Introduction
This truly unique barn documents an incredible evolution! The barn was originally built as a raised, forebay barn (c.1860s) and was later lowered to the ground where a large addition was built onto the rear of the structure (sometime after 1900). Evidence of this change can be seen above the doors, with the old header (hewn) and the newer header (sawn). The original decorative center post was cut down when the barn was lowered and can now be seen in the basement holding-up the floor of the addition. Loo to see if you can uncover any more signs of this surprising transformation! (c.1860s)
Images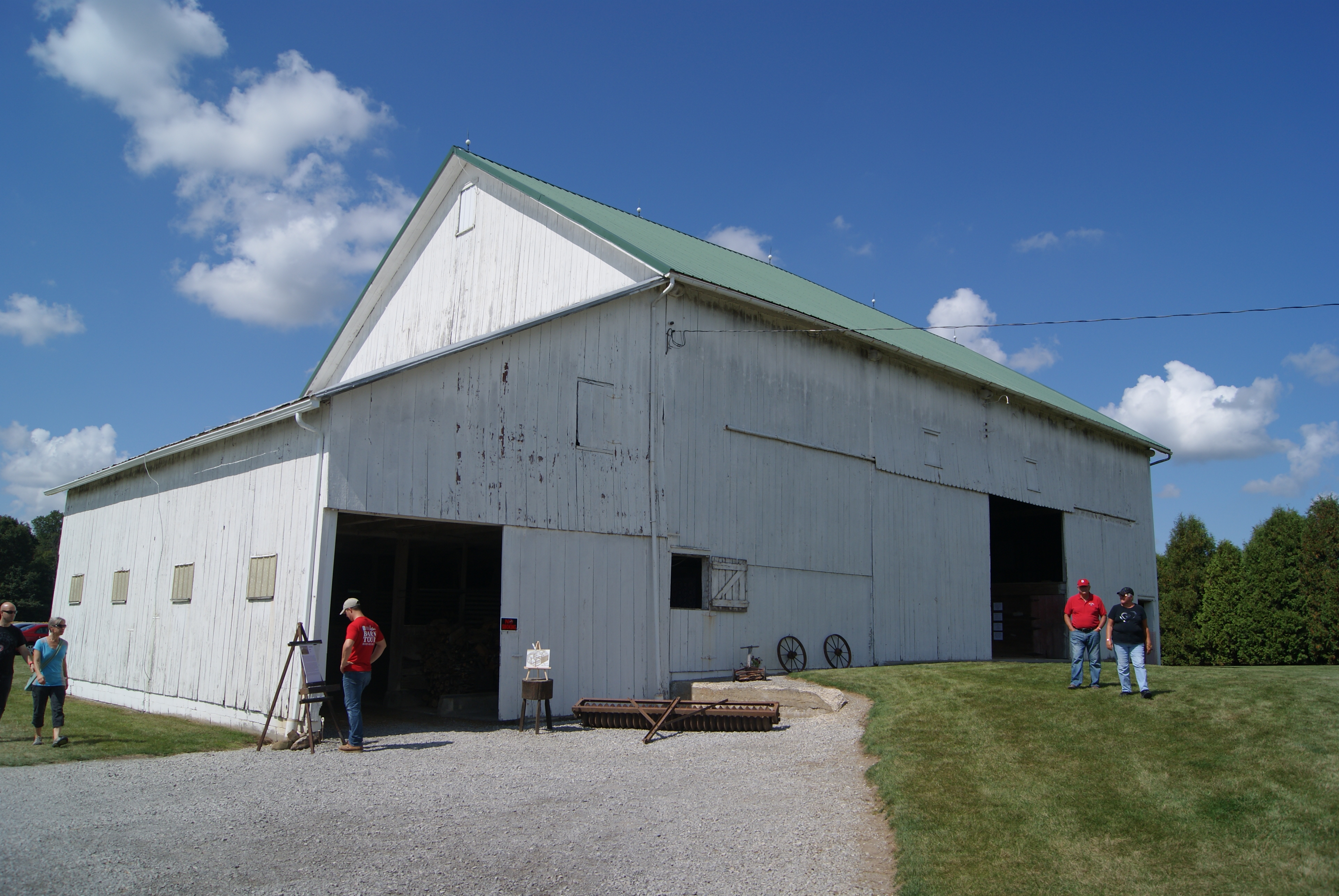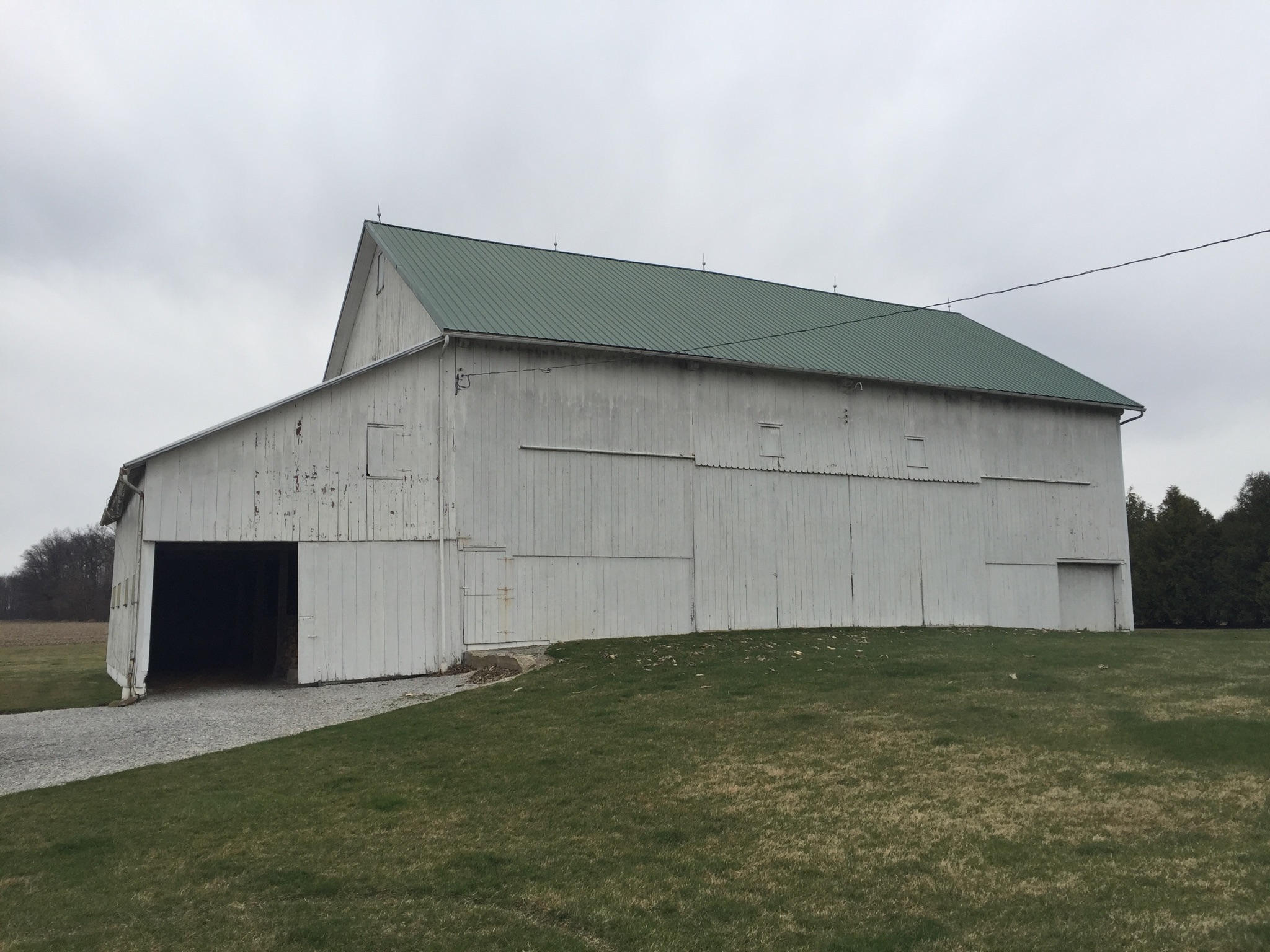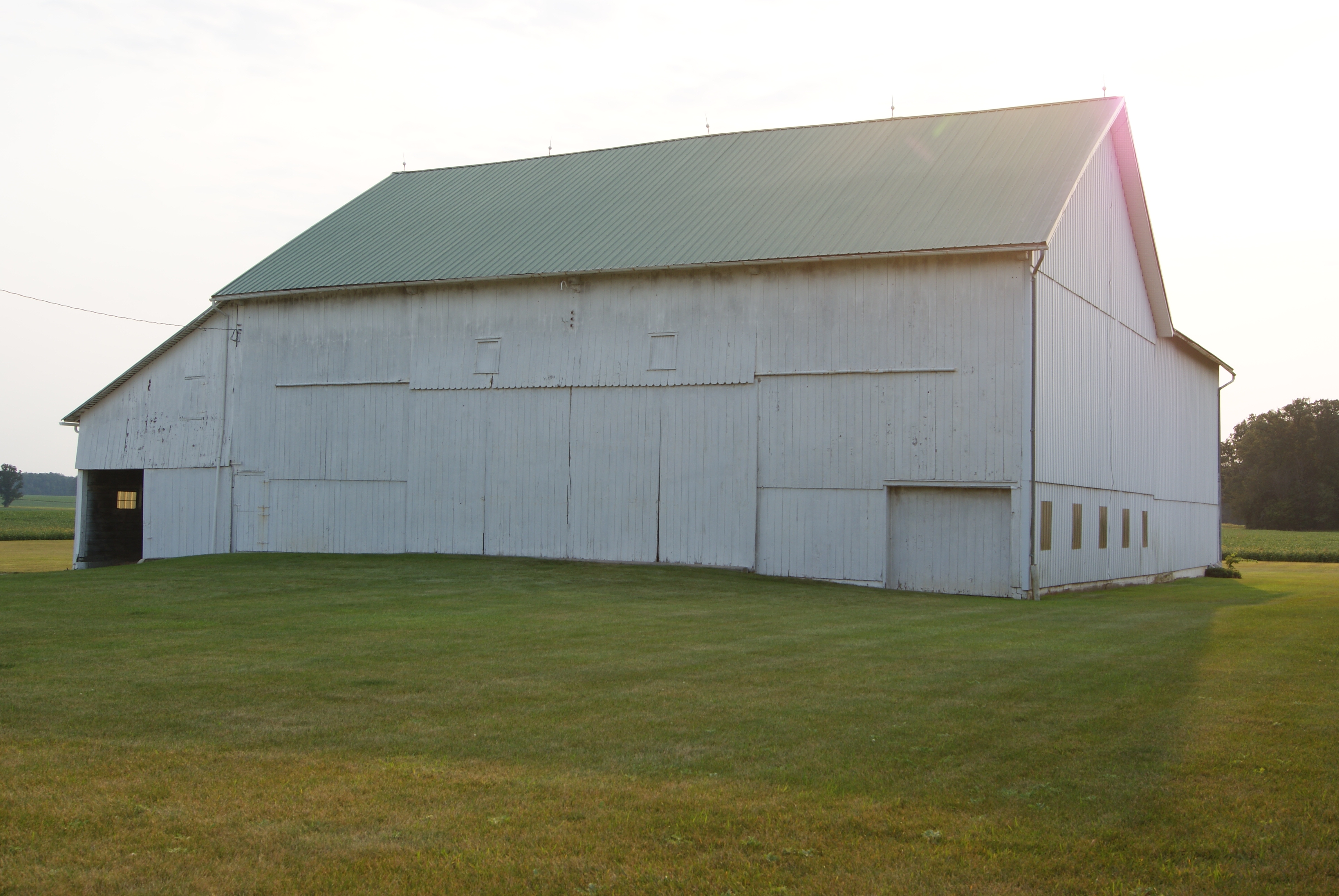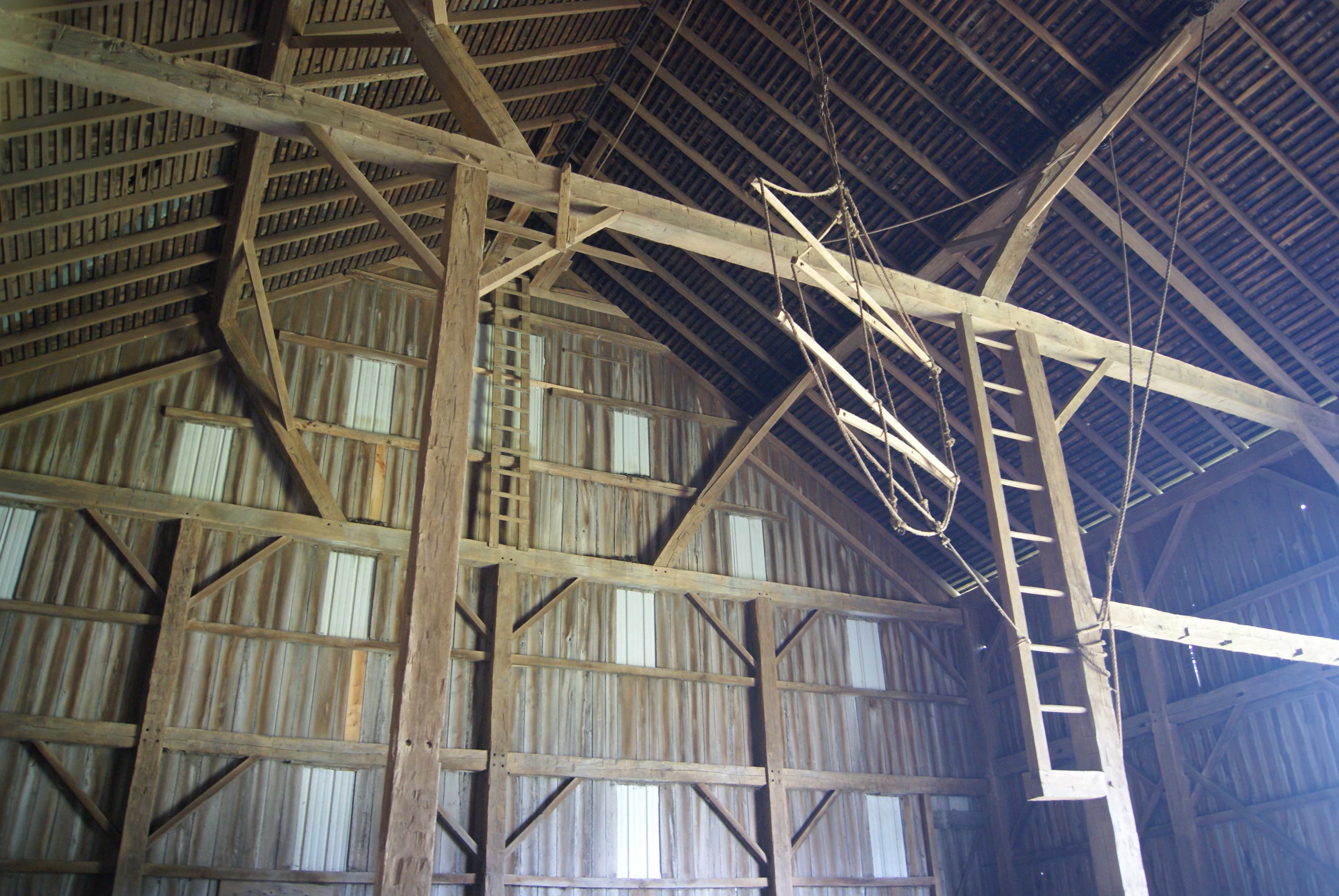 Backstory and Context
This truly unique barn documents the evolution of this family farm. The Neff barn was originally built as a raised, forebay barn (frequently referred to as a bank barn) sometime around the 1860s. The farm was settled by Peter and Catherine Neff and remained in the Neff family as a general dairy farm. Originally, the barn had a cantilevered section out the back (a trademark of the forebay style barn) and a double drive bay design. A farmer could pull a team of horses in one set of doors, circle around a center post, and exit out the other set of doors without having to back up. Other examples of double drive bay barns in this part of the county often have decorative center posts (like the Glick-Pepple Barn on this year's tour). 
Sometime in the early 20th century, this barn underwent a massive transformation! The bank was removed and the raised barn was lowered to the ground, while an addition was built onto the back. Evidence of this change can be seen throughout the barn, particularly over the barn doors, where both the original hewn header and the newer sawn header are both visible. The original barn floor was removed for the alterations and then re-laid, which is why both cut and round nails can be seen in the main floor. Today, you can see where the original floor joists sat in the raised barn. During this transformation, the decorative center post was removed, likely to make room for larger equipment. Iron cabling was used in its place to support the barn structure. The decorative post was cut in half and reused in the addition. The remnants of this intricately chamfered post can be seen today hiding in the basement of the barn! 
Both the metal hay track and the original wood shake shingles are visible from the interior of the
original barn. The addition is all sawn wood, while the majority of the original barn is hand- hewn. 
Dennis and Denise Russell purchased the farm from Marvin Neff and his siblings in 1988. They have done a superb job of maintaining and preserving the barn, protecting it from water damage (the #1 enemy of old barns!) with a sound roof and gutter system. Today, the barn is primarily used for storage. 
Sources
Hancock Historical Museum, Barn Tour Collection, 2017
Image Sources
Hancock Historical Museum, Barn Tour Collection, 2017

Hancock Historical Museum, Barn Tour Collection, 2017

Hancock Historical Museum, Barn Tour Collection, 2017

Hancock Historical Museum, Barn Tour Collection, 2017