Luneack-Bower-vonStein Barn
Introduction
Peter Heldman settled this land in 1834 for his daughter and son-in-law, Louis Luneack. This German forebay bank barn was built in the 1870s or '80s. It remained in the same family until it was purchased by Marion and Ida Bower in 1958. The large barn is built with a combination of hand-hewn and sawn lumber. The metal hay track and original wood shake shingles are visible on the interior. The substantial stone foundation and basement walls are of note. Caleb and Carlie vonStein purchased the farm this spring, and have quickly begun efforts to stabilize and preserve the barn. (c. 1870s-'80s)
Images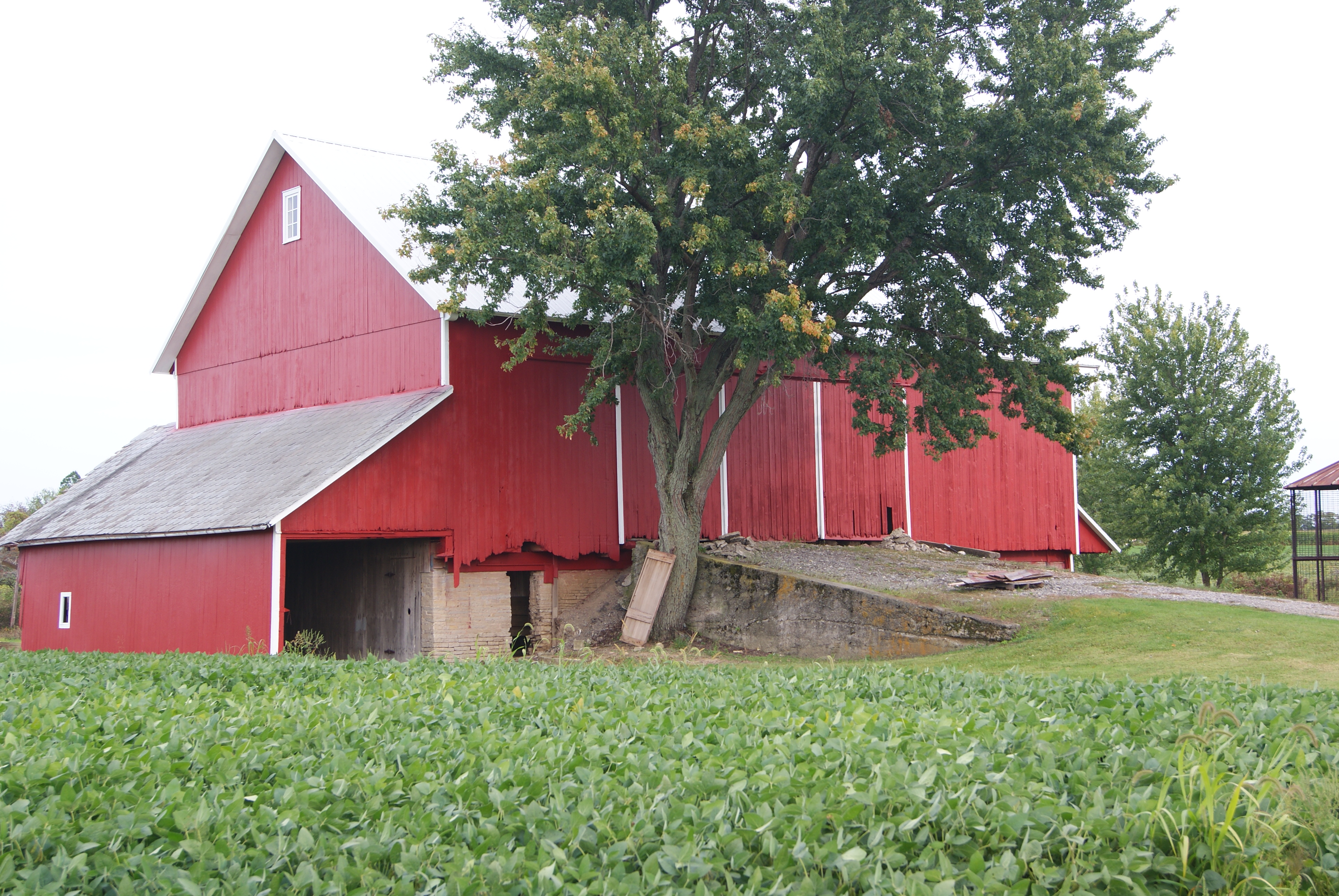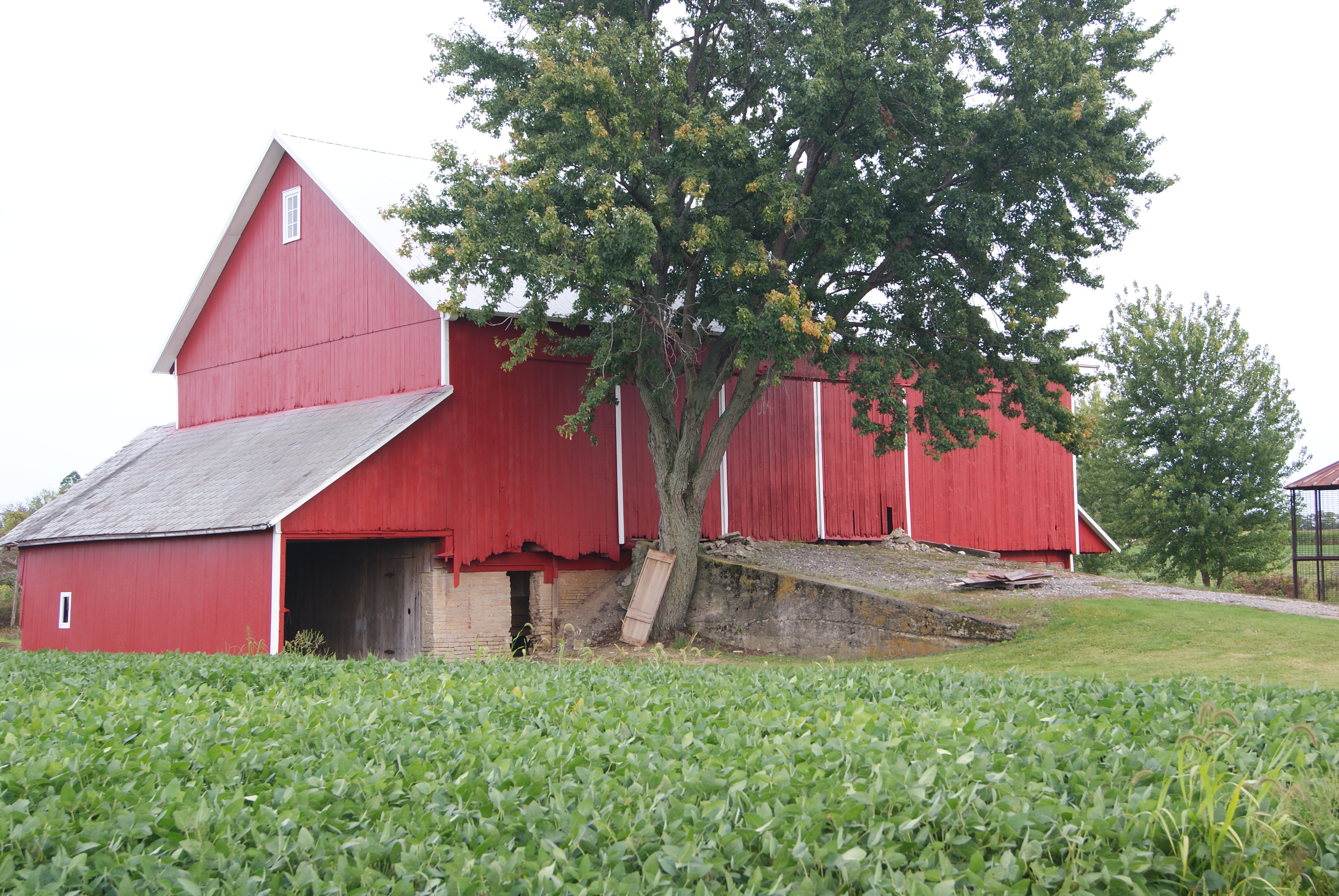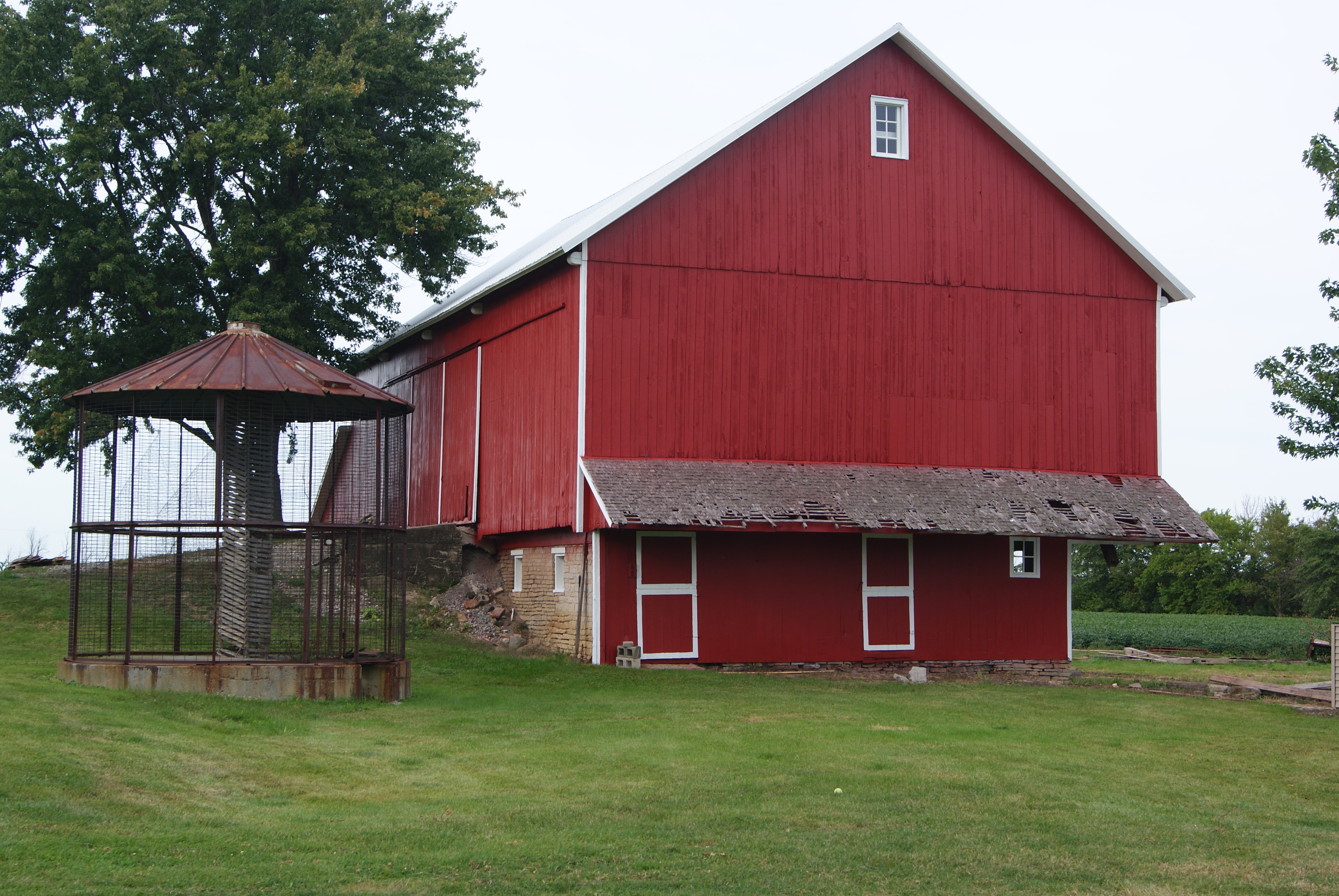 Backstory and Context
Peter Heldman settled this land in 1834. It was passed down to his children and acquired by his daughter, Elizabeth, and her husband, Louis Luneack, in 1886. Louis Luneack was a Blacksmith in Van Buren Township for 12 years before joining Peter Heldman as a business partner in a planing and saw mill. Luneack became the sole proprietor of business in 1881 and was a prominent citizen of the county. He served 14 years as township trustee before resigning to take on the position of county commissioner, to which he was elected by an overwhelming majority.
Louis and Elizabeth Luneack had six children. This farm was deeded to their daughter, Lindy, and her husband, John Schaller, in 1919. It remained in the Schaller family until 1958, when it was purchased by Marion and Ida Bower. The Bower family used this barn to milk cows until the Bower children sold the farm in 1994.
This raised German forebay barn was likely built in the 1880s by Louis Luneack. It includes both hand-hewn and sawn lumber, including 8" x 12" sawn beams. The larger dimensions of this sawn lumber indicate that this barn was built slightly later then some of the others on this year's tour, as the local saw mills developed the ability to process larger pieces. Like many of the barns in this area, it was designed with a double drive bay, however, the barn builder was able to avoid using a center post by creating a truss system to support the center drive bay.
Both the original wood shake shingles and the metal hay track are still visible from the interior. The wood shingles almost certainly came directly from Louis Luneack's planing and saw mill, which was a leading producer of shingles in the area. Hay would have been stacked from floor to ceiling in this barn. The substantial stone foundation and basement walls are also of note.
After the farm changed hands several times, the barn fell into disrepair. The property was offered at sheriff's sale in 2007. Caleb and Carlie vonStein purchased the farm in May 2017 and have quickly begun efforts to stabilize and preserve the barn. In a short few months of ownership, the vonStein's have stabilized the north gable end, replaced siding, and painted the exterior. Their plans are to replace the flooring in the basement of the barn and stabilize the west support beams. In the future, Carlie and Caleb intend to use the barn for storage and livestock.
Sources
Hancock Historical Museum, Barn Tour Collection, 2017
Image Sources
Hancock Historical Museum, Barn Tour Collection, 2017

Hancock Historical Museum, Barn Tour Collection, 2017

Hancock Historical Museum, Barn Tour Collection, 2017