Old Cabbage Head Train
Introduction
Built by Baldwin Locomotive Works of Philadelphia, PA in 1913, "Old Cabbage Head" gets its name from the shape of its smoke stack. Because it has a wood burning boiler, a bulbous smoke stack is needed to catch burning embers that fly out of the engine. The engine was built for Taylor County Lumber Company in North Florida and was used for hauling timber. It is a standard gauge engine that originally had a wooden cab.
Images
Old Cabbage Head by Lane Logan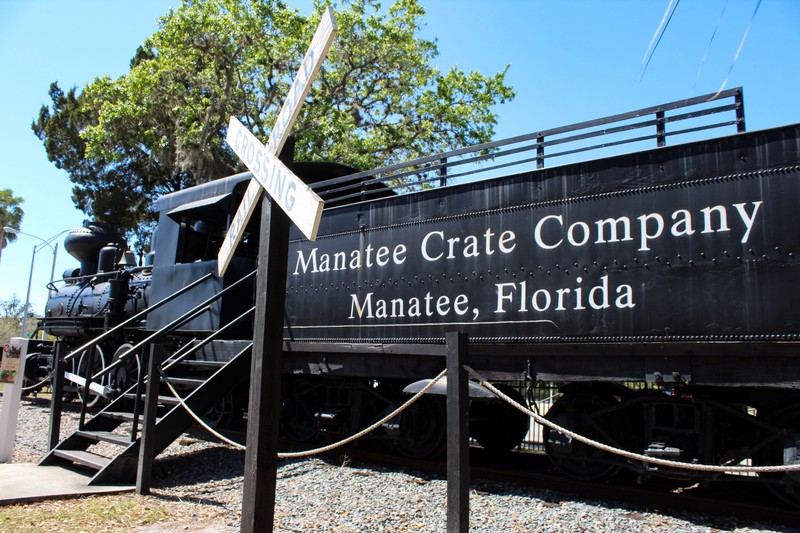 Old Cabbage Head by Lane Logan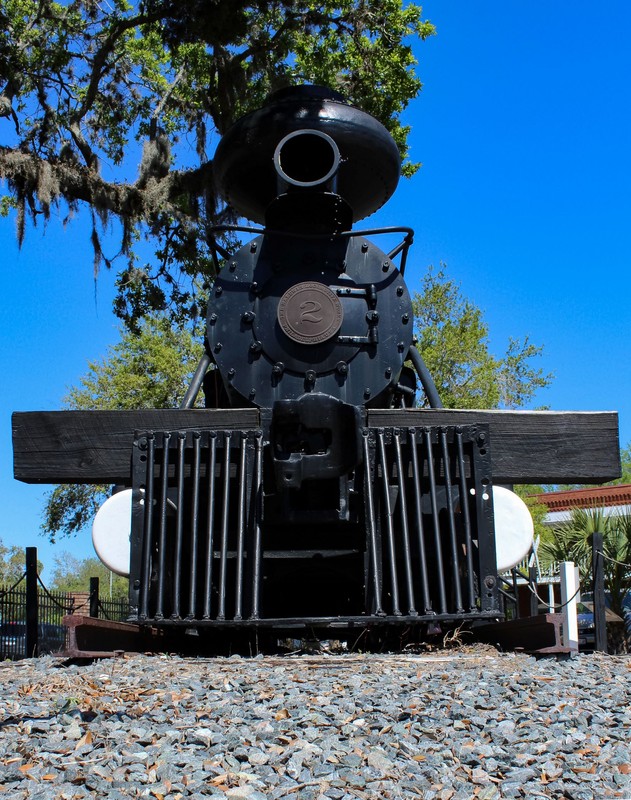 Old Cabbage Head by Lane Logan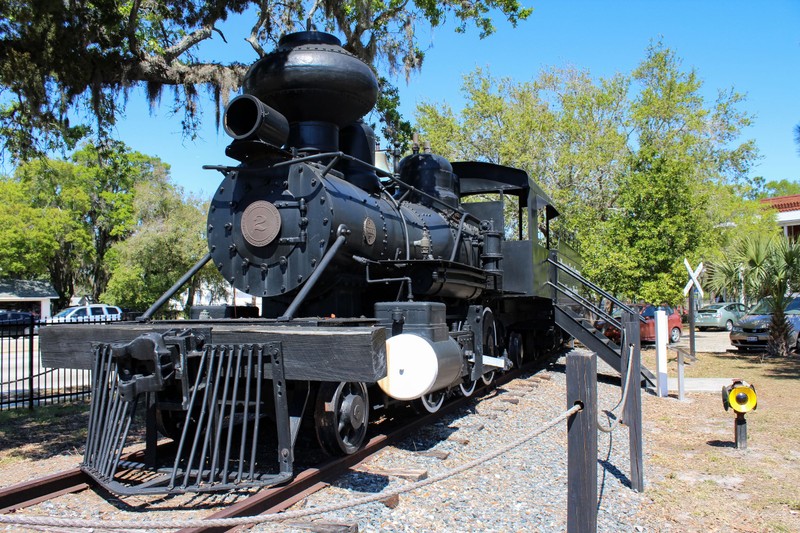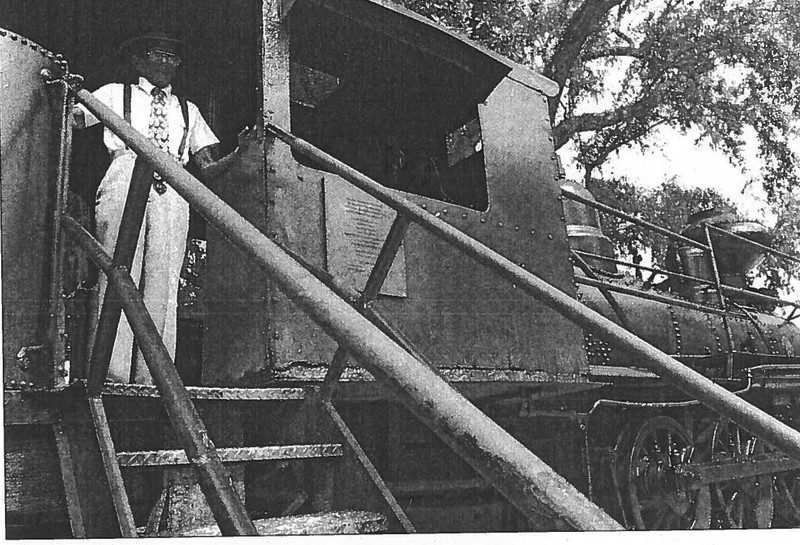 Old Cabbage Head Cab by Tana Carter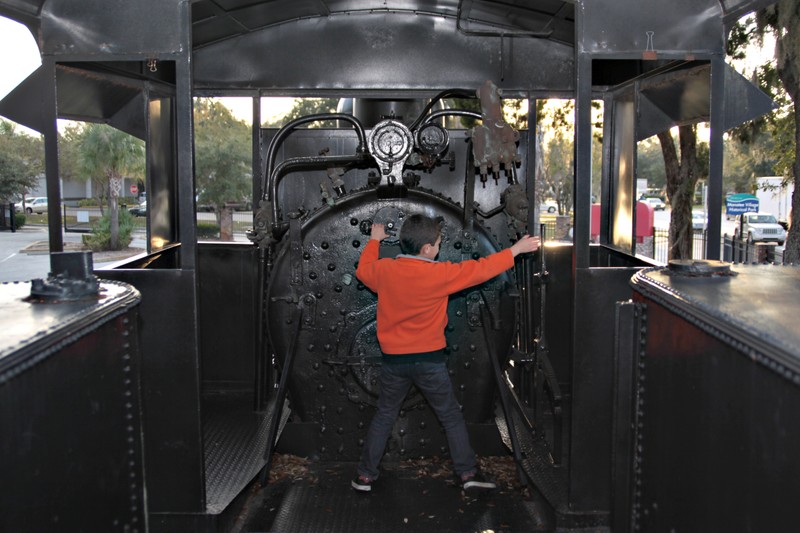 Old Cabbage Head ca. 1950s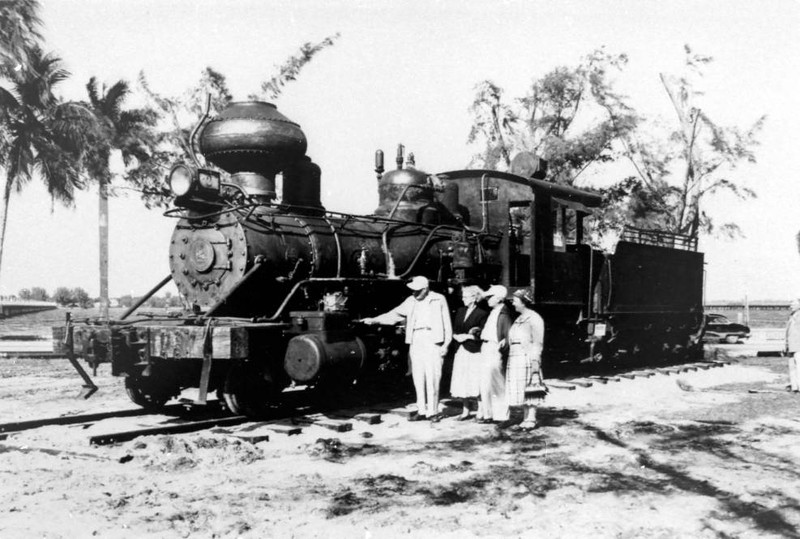 Old Cabbage Head ca. 1952 moving downtown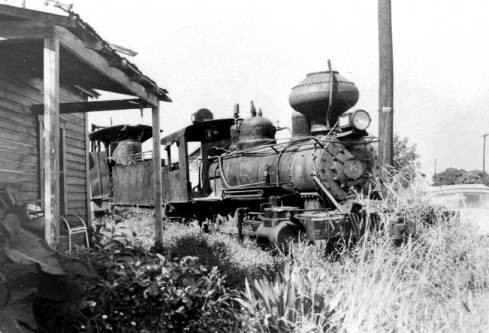 Manatee-Nocatee Crate Mill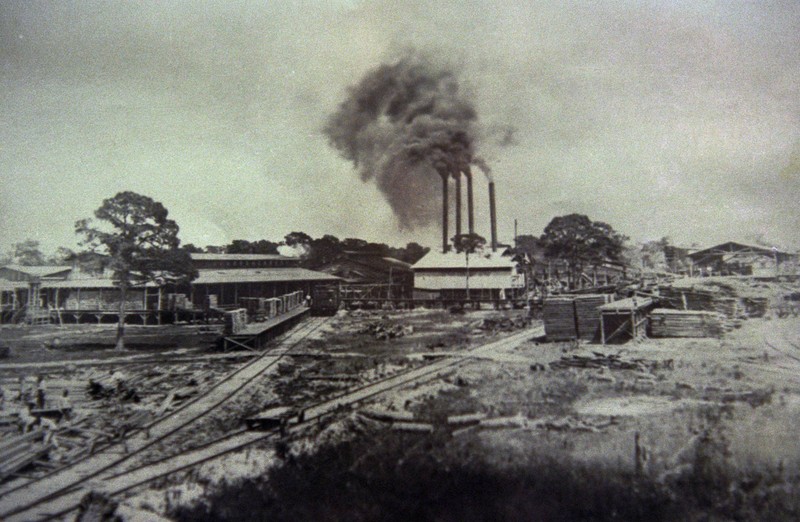 Old Cabbage Head is a #2 Baldwin Locomotive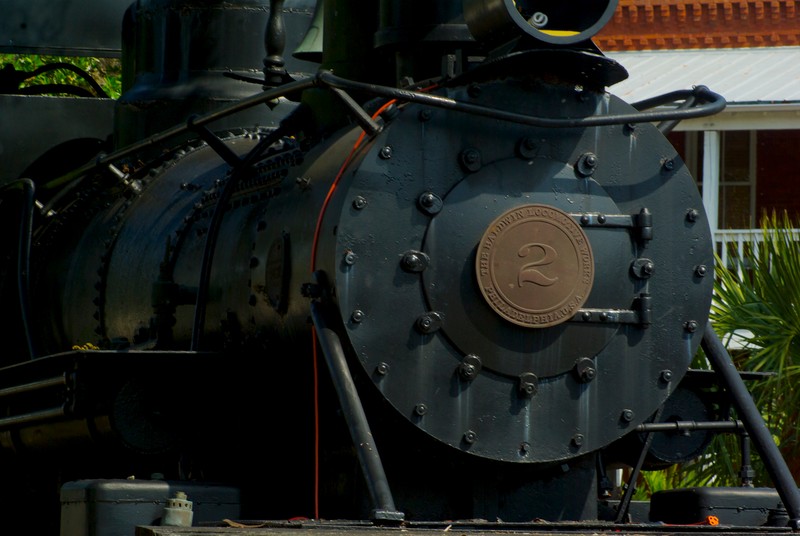 Backstory and Context
Old Cabbage Head stayed in North Florida until its arrival in Manatee County in 1948 at the Manatee Nocatee Crate Mill Company. In 1952, the Crate Mill went out of business and the train was slated for the scrap heap until residents raised $900 for its purchase. 
For decades, visitors to Bradenton were greeted by Old Cabbage Head with "Welcome to Bradenton" painted on the tender car. In 2002 it was moved to Manatee Village Historical Park and reconditioned.
Old Cabbage Head's most final and most famous conductor was Solomon Williams. In 1916, Solomon Williams became the first Black train engineer in the State of Florida. He drove his first train in Arcadia (Manatee County) in 1916. When he first started working, he made 10 cents an hour. Prior to becoming a conductor, Williams worked aboard trains as a fireman. Firemen threw logs into the engines fire to run the train.
By 1921, he had become fairly well known in the area. At the time, it was so uncommon to see a man of African-American descent driving a train, that people would offer to pay Williams money to take his picture conducting the train. They would offer him 50 cents or a dollar, even up to $5.00.
Williams was Old Cabbage Head's last conductor. He and the train retired together in 1951. By the time Old Cabbage Head was retired, the train's engineering was considered obsolete. Williams was one of the last engineers in the region who knew how to drive a #2 Baldwin Locomotive, so when he retired, they company also retired the train.
In 2001, Williams received an award for his accomplishments. He passed away in Bradenton in 2005 at the age of 101.
Climbing is not allowed on the structure. Visiting with energetic little ones? Visit Manatee Village's "Junior Junction", the train–themed playground.
Sources
This entry was written by Manatee Village Historical Park staff
Image Sources
Manatee Village Historical Park

Manatee Village Historical Park

Manatee Village Historical Park

Manatee County Public Library Digital Collections

Manatee Village Historical Park

Manatee County Public Library Digital Collections

Manatee County Public Library Digital Collections

Manatee County Public Library Digital Collections

Manatee Village Historical Park, Jack Micoli

Additional Information