Ice House Museum (Cumberland Island)
Introduction
The Ice House Museum is a smaller version of the Cumberland Island National Seashore Museum on the mainland. It's located next to the Dungeness dock. The original structure was built in the 1890s to store large quantities of ice that was cut from frozen ponds and lakes in the winter months, and was shipped to the island for the Carnegie Estate. It featured a ventilated roof and walls that were 2 feet thick and have sawdust insulation. The building was restored by the National Park Service and now serves as a small, self guided museum about the history of the island and the Carnegies.
Images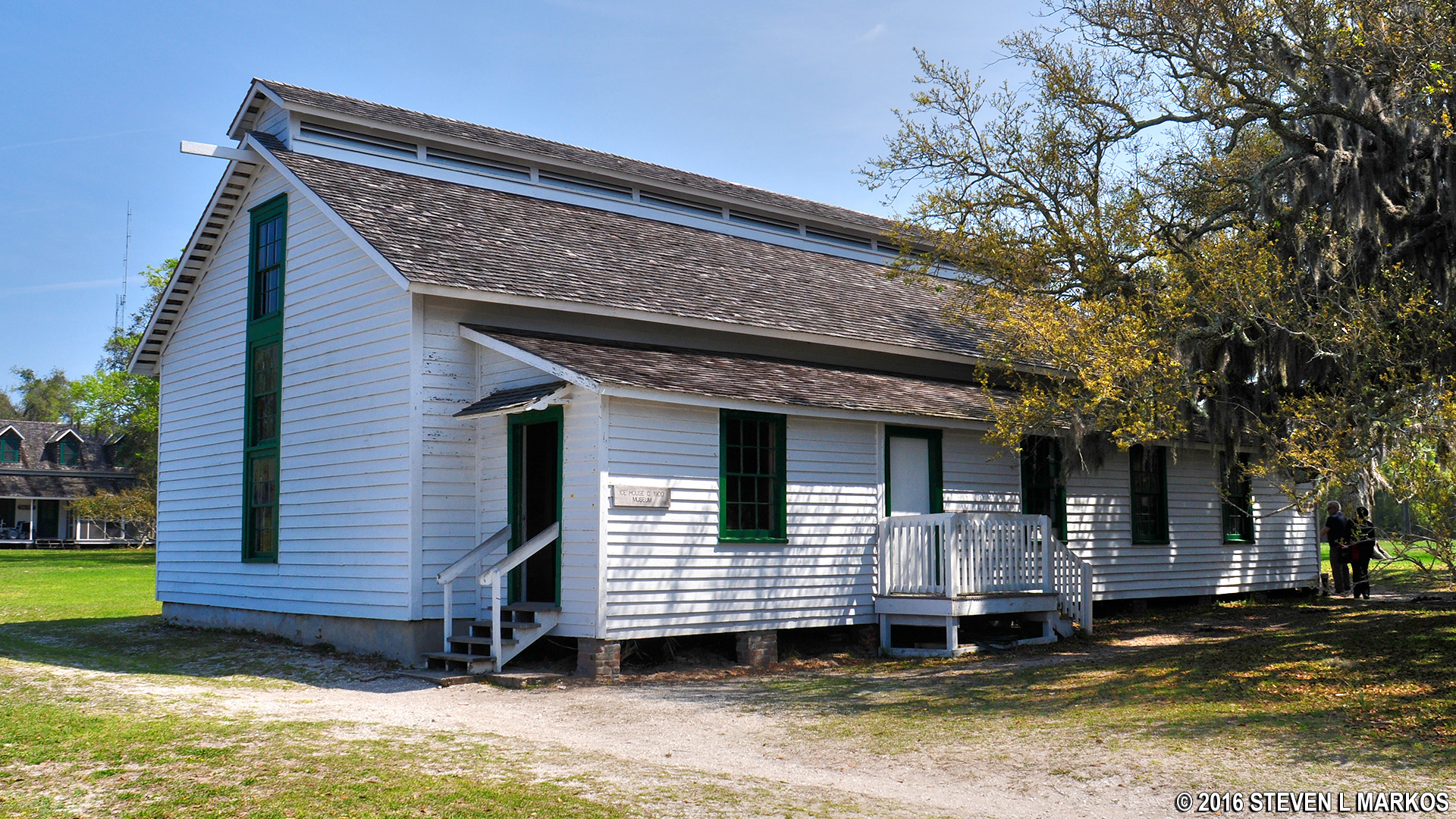 Backstory and Context
The Ice House Museum is housed in the former ice house built by Thomas and Lucy Carnegie around 1890. Situated near the Dungeness ferry dock, the Ice House was used to store huge blocks of ice brought down from the north by ship. By the turn of the 20th century it had become obsolete as an ice storage facility due to the invention of ice making equipment, and was thus used for other purposes. In addition to the museum, restroom facilities are located on the back side of the building.
The museum is a smaller version of the mainland Cumberland Island National Seashore Museum in St. Marys, Georgia. It covers the same topics but doesn't have the large artifacts found at the mainland museum, like a display of carriages. Both museums focus almost exclusively on human history. Exhibits are set up in chronological order and are easy to follow. They start with Timucuan tribes, the original inhabitants of Cumberland Island. They end with the Carnegies, who owned most of the island from the late 1800s until selling their land to the National Park Service in the early 1970s. They also have information on the very early English settlers, the slave plantations, the Civil War on Cumberland Island, and the hotel industry.
Sources
On Island - Cumberland Island National Seashore, U.S. National Park Service. Accessed July 28th 2020. https://www.nps.gov/cuis/planyourvisit/on-island.htm.
Cumberland Island, National Park Planner. Accessed July 28th 2020. https://npplan.com/parks-by-state/georgia/cumberland-island-national-seashore-park-at-a-glance/cumberland-island-national-seashore-ice-house-museum/.
Additional Information