Vince Lombardi Statue
Introduction
The legendary Lambeau Field in Greenbay, Wisconsin is where you'll find the 14-foot statue of the great Vince Lombardi. The well-known coach of the Green Bay Packers is one of the most successful and remembered coaches in NFL history. He was the head coach and general manager of the Green Bay Packers from 1959 to 1967. His list of accomplishments go way past championships and Superbowl victories. He was an innovator in his field that was not only respected by his peers, but football enthusiasts around the world.
Images
Lambeau Field is where the Statue of Vince Lombardi is located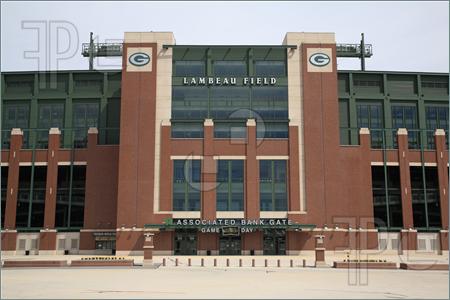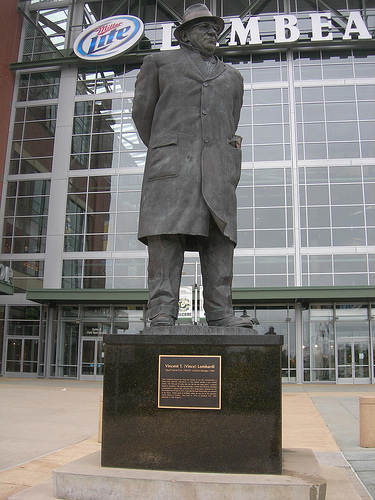 Backstory and Context
Outside the north entrance to Lambeau Field is where you will find a more than life-sized statue of Vince Lombardi. Placed in 2003 and located on Lombardi Avenue, this statue is a tribute to everything Lombardi did for the football program and town of Green Bay.
Lombardi led his Green Bay Packers to five NFL championships and two Superbowl victories. Being the head coach and general manager, Lombardi had full control - making changes and vamping up the football program. In his last game as head coach, his Packers beat Oakland 33-14 in the memorable Superbowl II game in Miami.
Lombardi was also known for his successful offensive plays; some of which are still used in football today. His list of accomplishments is what make him so unforgettable. Sadly, Vince Lombardi lost his battle to cancer in September of 1970 - he was 57 years old. A year later, Vince Lombardi was inducted into the Football Hall of Fame. In the same year, the NFL honored him by renaming the Superbowl trophy to the "Vince Lombardi Superbowl Trophy". Vince Lombardi was an athlete, husband, father, assistant coach, head coach, manager, and coordinator. He was victorious in all of his endeavors and will always be remembered as one of the best coaches of all time.
Sources
Green Bay Packers Inc. (1998-2012). Vince Lombardi - Class of 1971. [www.packers.com] www.packers.com/history/hall-of-famers/lombardi-vince.html Luminary Group LLC (2010) Vince Lombardi. [www.vincelombardi.com) The Fine Art Studio of Rotblatt-Amrany (2013). Vince Lombardi. [www.rotblattamrany.com] www.rotblattamrany.com/projects/vince-lombardi
Additional Information