Sunrise Mansion
Introduction
Sunrise was built 1905 for West Virginia's ex-governor, William A. MacCorkle. The estate stands on a sprawling 15-acre property, and is connected to the Sunrise Carriage Trail that runs from the nearby South Side Bridge to the mansion. Along the trail to the mansion there are two historic markers, one for two women spies who were shot and killed during the Civil War and one for MacCorkle's daughter who died from injuries sustained in a car accident. The mansion was added to the National Register of Historic Places in 1974.
Images
View of Sunrise Mansion from the front lawn.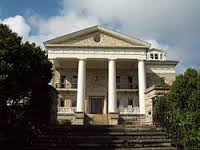 Sunrise peeking out from the wooded areas that cover the estate. Photo taken by Al Peery on July 30, 2010.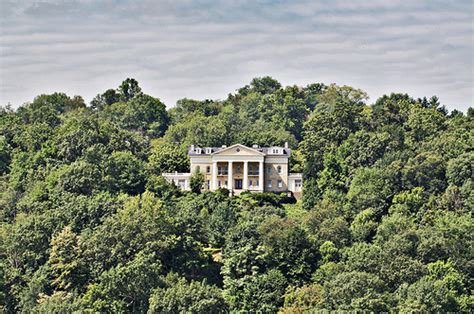 Marker for two slain women who were supposedly convicted of being spies during the second year of the Civil War. Photo take by Steven Adams, November 11, 2013.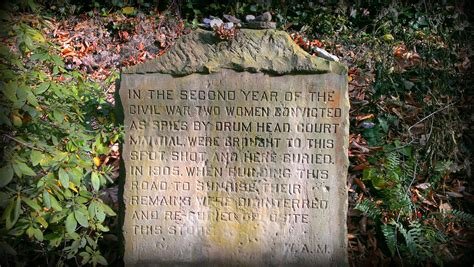 Marker for MacCorkle's daughter, Isabelle, who died of injuries sustained during a car accident. Photo taken by Steven Adams, November 11, 2013.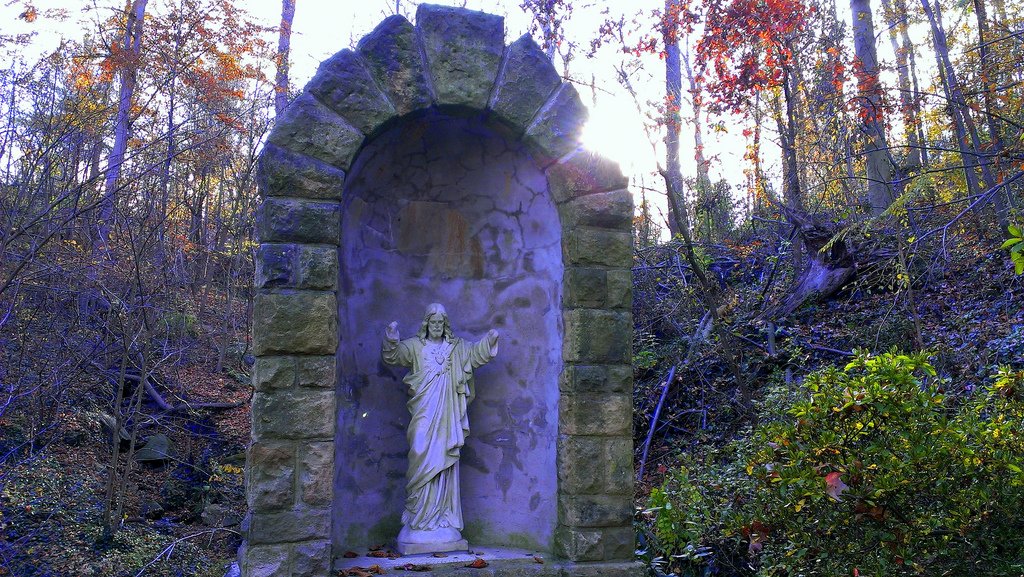 Governor William A. MacCorkle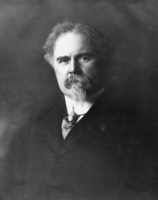 Backstory and Context
Sunrise Mansion, also known as the MacCorkle Mansion, was built in 1905. After West Virginia's ninth governor ended his four-year term in 1897, he dedicated his focus to family and personal interests that inc;luded construction of Sunrise. It is named after MacCorkle's childhood home in Rockbridge County, VA.
The Sunrise Mansion is one of the best-known homes in Charleston, WV. This Georgian style home, with its three stories and 36 rooms, overlooks downtown Charleston. Windows on the front of the home are place symmetrically, while those on the rear (south side) are not. The stones on the front are different than the south side, also. Stones on the south side were collected by William MacCorkle as he traveled through the United States; each is cut to fit into the building and engraved to show their origins. The fireplace in the home has a variety of stones which MacCorkle collected in his world travels, including examples from Egypt, China, Rome, and Versailles. Each of these stones were cut to fit and engraved to show their origins. Not only is the home significant for its architecture, it is significant for MacCorkle's political career.
Governor MacCorkle was a prominent lawyer in the Charleston area before being elected ninth governor of West Virginia in 1892. He graduated from Washington and Lee University in 1879 and began practicing law in Charleston. At the age of 35 he was elected governor of West Virginia. Once his term expired he built Sunrise Mansion, but did not retire from public office. He served as a state senator for a term and wrote many books.
During the construction of Sunrise Mansion in 1905 a trail was built to the nearby C&O Railroad depot, and the remains of two women spies were found. These women were allegedly convicted of spying during the Civil War and shot on the spot. They were buried where they lay, but in 1905 their bodies were found and had to move to make way for the trail. They are now buried opposite the marker that marks their graves. There is another markerfarther up the .6 mile Carriage Trail that commemorates William MacCorkle's daughter, Isabelle, who died from injuries sustained in a car accident. . William MacCorkle died in 1930 of pneumonia. His ashes, which were put into a bronze urn, were originally ncorporated into the monument for his daughter but have been relocated to Spring Hill Cemetery.
MacCorkle's heirs sold Sunrise to the Salvation Army in 1945. The Sunrise Foundation, Inc. bought Sunrise in 1961. The Foundation created a successful science and art museum until moving to the Avampato Discovery Museum at the Clay Center for the Arts and Sciences in 2003. The home is now owned by the law firm Farmer, Cline, and Campbell and used as their law offices.
Sources
McGee, Ted. "Sunrise." National Register of Historic Places Inventory/Nomination Form. West Virginia Antiquities Commission. Morgantown, West Virginia. October 25, 1973.

"NRT Database." Sunrise Carriage Trail - NRT Database. Accessed April 18, 2018. http://www.americantrails.org/NRTDatabase/trailDetail.php?recordID=3793.

"Historic Houses of Charleston." West-Virginia-encyclopedia-text. Accessed April 18, 2018. https://www.wvencyclopedia.org/exhibits/23?section=34.

Mahoney, Eleanor "Sunrise." e-WV: The West Virginia Encyclopedia. 30 January 2013. Web. 02 May 2018.

Little, Glade "William Alexander MacCorkle." e-WV: The West Virginia Encyclopedia. 16 May 2016. Web. 02 May 2018.

Additional Information