Community House
Introduction
This Federal style building may have been built by master mason, John Weir, as a store house. John Withrow (1816-1886), owned the building from 1852-1865 and ran his mercantile business in it. He lived upstairs with his wife, Louisa Anne Withrow (1819-1878). Louisa taught at the Lewisburg Academy. In her obituary, she was described as "...a decided Presbyterian, yet, she was catholic in her views, and liberal and non-sectarian in her sentiments."
Images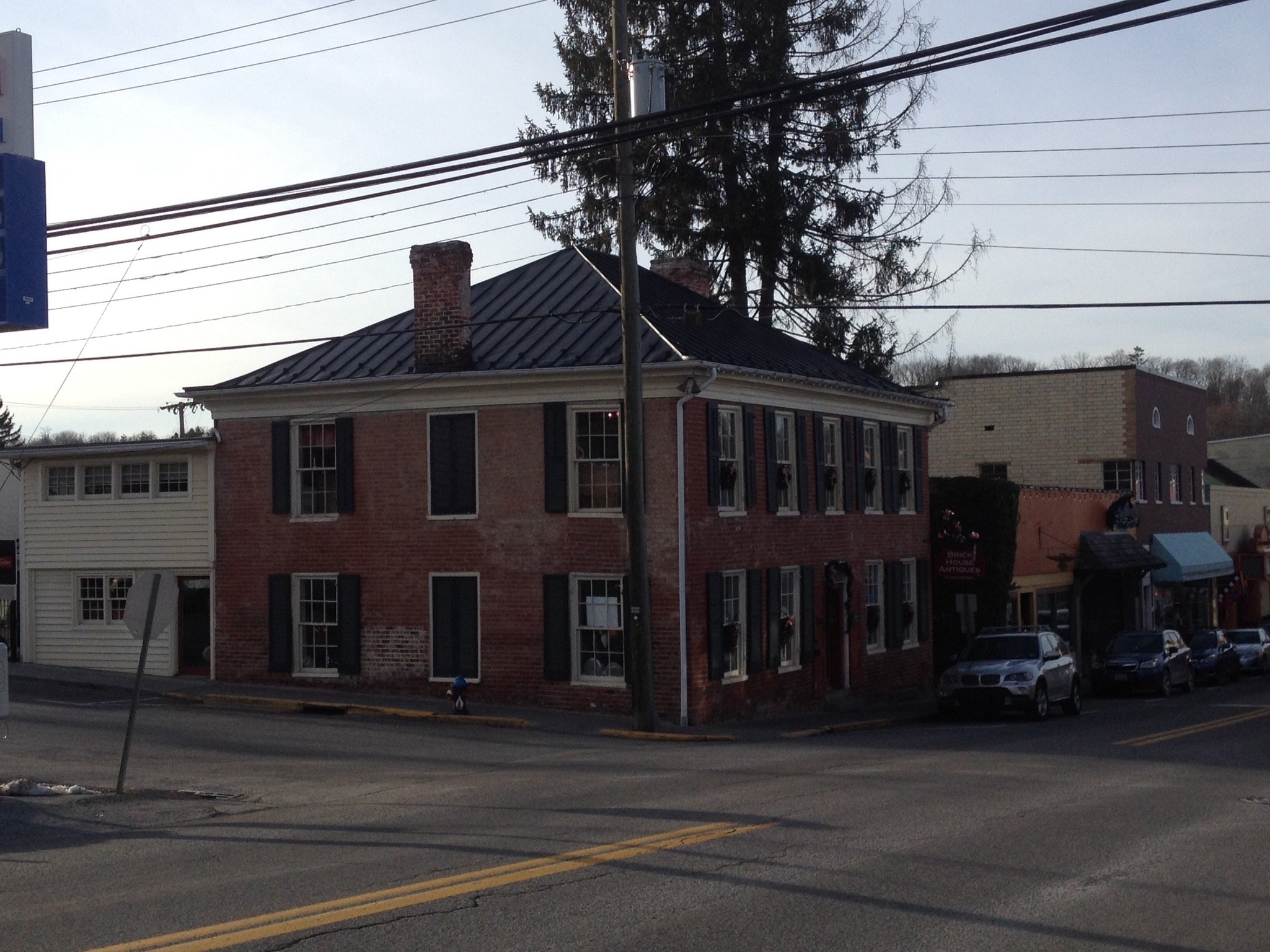 John A. Preston Community House. Photo courtesy of Greenbrier Historical Society.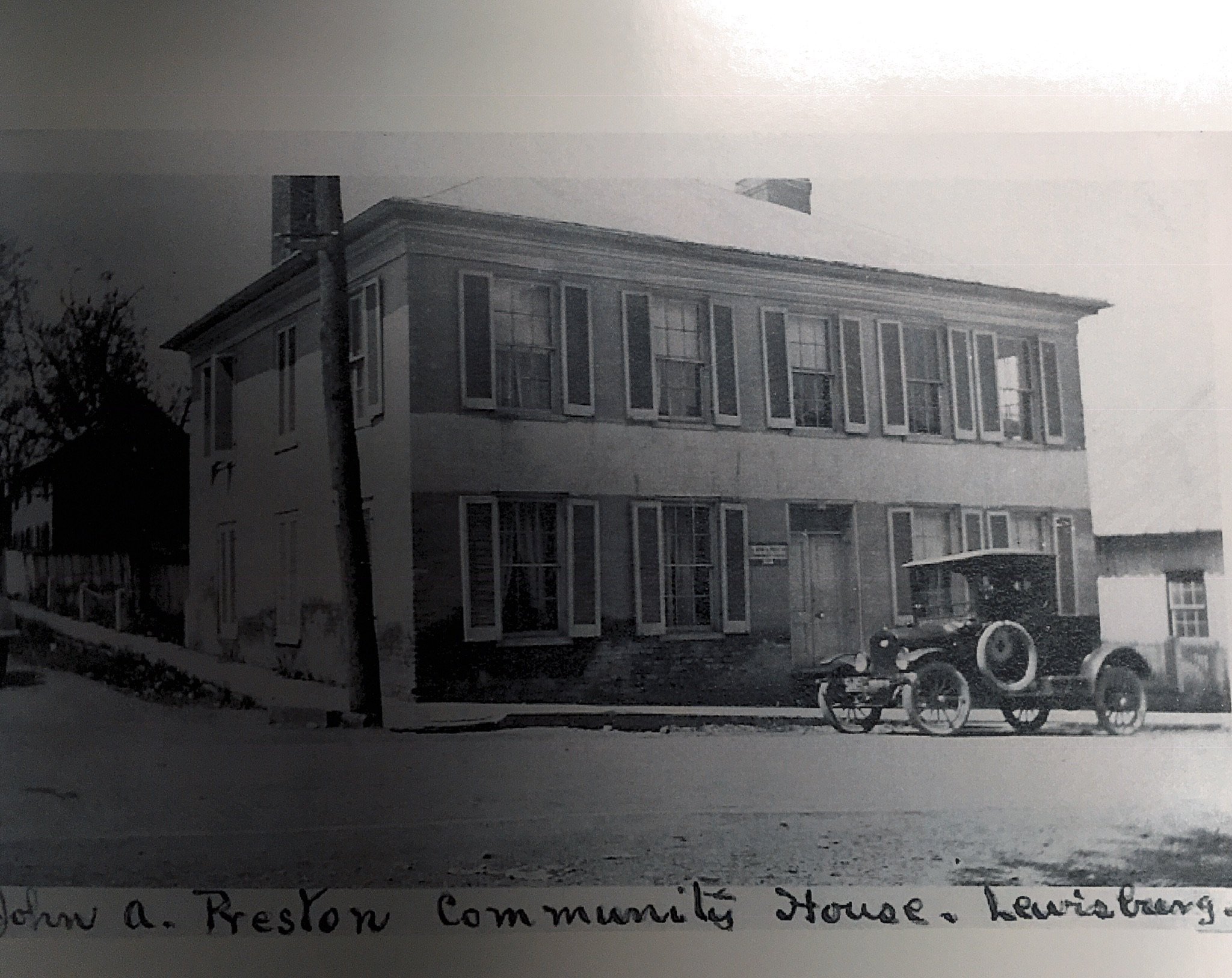 Backstory and Context
For a while this building was known as the Patrick Henry Court House because Patrick Henry had spoken there.

In 1920 a small group of women who had been involved with the Red Cross during WWI organized the Greenbrier County Woman's Association to continue public service. The Association purchased the building and provided offices and an apartment for a public health nurse and headquarters for the county Red Cross. An operating room and ward with eleven beds was developed for children who needed tonsillectomies. In addition, it was the site of a WPA sewing project and WPA library. It has housed a pre-school program and meeting place for the Boy Scouts and Girl Scouts. The Greenbrier County Parent Teacher Association was organized in this building.

Once again, it is home to a mercantile business, Brick House Antiques.

Sources
Bunn, Morgan. The People of the Old Stone Cemetery: The Burials. Self-published, 2017.

Bunn, Morgan. The People of the Old Stone Cemetery: The Obituaries. Self-published, 2017.
Greenbrier Historical Society archives.

Woods, Dayton Ruth. Greenbrier Pioneers and Their Homes. Charleston, WV: WV Publishing Company, 1942.

Woods, Dayton Ruth. Lewisburg Landmarks. Charleston, WV: Education Foundation, Inc., 1957.