Austin's Homemade Ice Cream
Introduction
Austin's Ice Cream is a historic local ice cream shop in Ceredo, West Virginia. Established in 1947, the restaurant is famous for its variety of unique flavors, including Grape Pineapple. It has been owned and operated by the Snyder family since 1983. Austin's Ice Cream is one of the first places one will encounter upon entering Ceredo, or the last place one will see upon exiting. Offering up to forty different, handcrafted flavors, Austin's Ice Cream has remained a popular tourist destination for Ceredo. A second branch is also open in downtown Huntington, which enjoys continued success as well.
Images
Front View of Austin's Homemade Ice Cream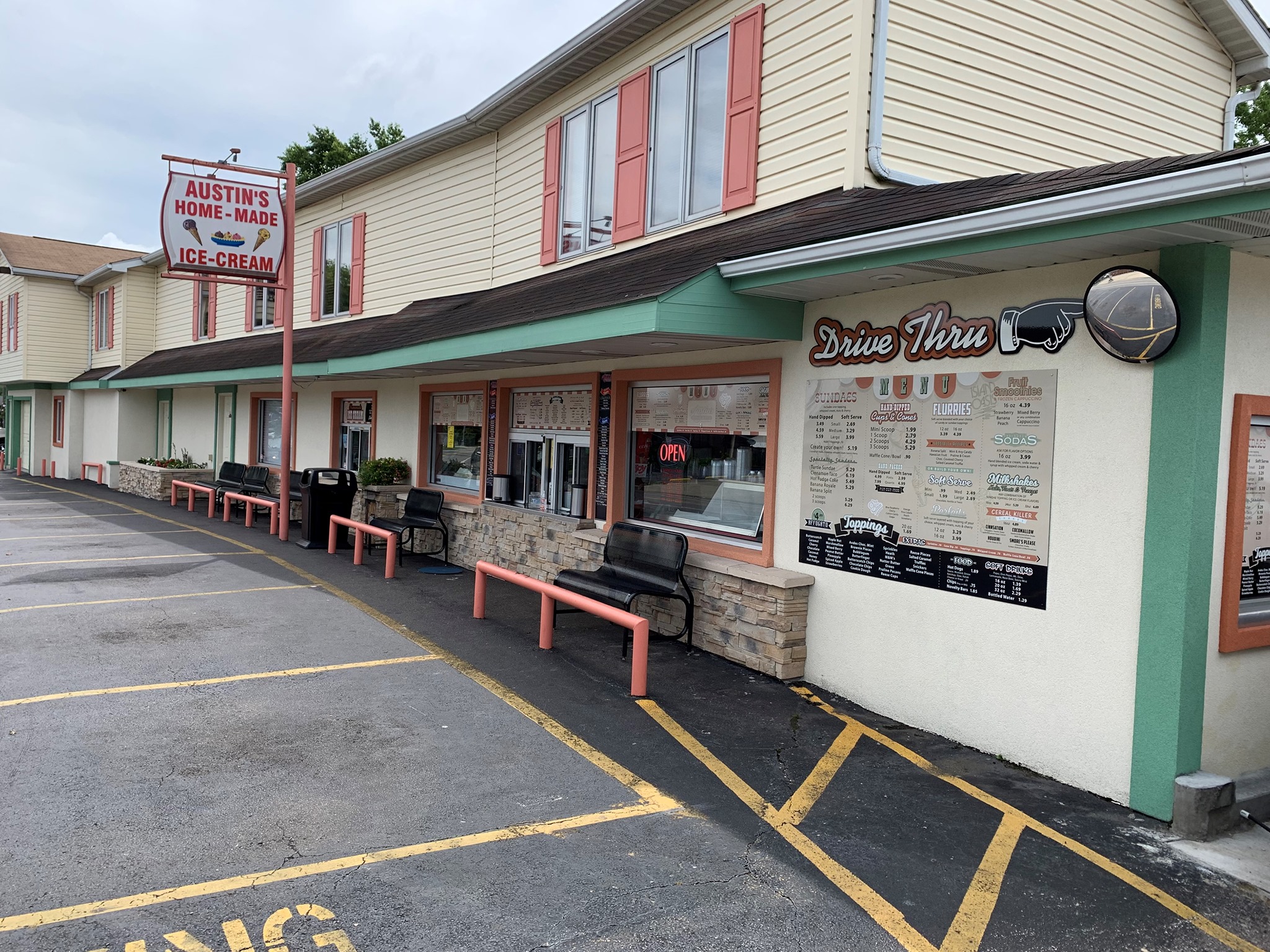 The Famous Grape Pineapple Ice Cream in a Homemade Waffle Cone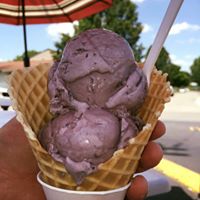 The Various Flavors of Homemade Ice Cream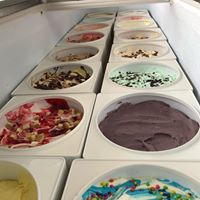 A Delicious, Large Twist Soft Serve Ice Cream Cone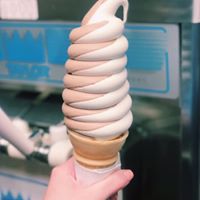 Backstory and Context
Author-Uploaded Audio
Austin's Ice Cream originally opened in Ceredo in 1947 under a different name. The drive-in and outdoor seating made it a popular attraction for children and families on warm, summer nights. It was purchased by the Austin family in 1950 and the name was changed to Austin's Home-made Ice Cream soon after. In 1983, it was to a former banker named Joyce Snyder, who turned Austin's into the success it is today. Snyder part-owned a dairy bar with a ex-husband in her early twenties before becoming a banker, and when she saw that the drive-in shop was for sale, she decided it was time to get back into the ice cream game. In 2017, she handed down the business to her daughter, Kim Adkins, and son Kevin Snyder.
All of the ice cream at Austin's Ice Cream is homemade and made with natural flavors. Before handing the business down to her children, Snyder prepared the ice cream herself every morning from April to October, the months the shop is open. She has created numerous ice cream flavors over the years. The classics include vanilla, butter pecan, chocolate brownie fudge, and the famous grape pineapple. Now, the ice cream prepared by her grandson, Timothy Ruff II. Ruff has invented many unique flavors and his creations play a huge role in the business. Austin's has up to forty flavors at all times. In addition to the classics, the seasonal flavors have caught some very well-deserved attention. The seasonal flavors include: pumpkin pie, pumpkin cheesecake, red velvet cake, pina colada, orange creamsicle soft serve, campfire smores, and eggnog. Austin's also sells milkshakes, smoothies, affogatos, slushies, floats, parfaits, hot dogs, ice cream sodas, soft serves, and specialty sundaes. They even home make their waffle cones and bowls every morning. The wide variety of ice cream flavors and menu items is what makes Austin's stand out amongst its competitors.
Austin's is very involved in their community and for the past two years, they have hosted an annual Dollar Dip Day on National Ice Cream Day. At this event, scoops of ice cream are sold for only one dollar per scoop. On this day, the business accommodates their customers with live music, scragglepop popcorn vendors, and fireworks. Dollar Dip Day has been such a success that they have to rope off the lines and section off the road for the drive-thru line. At the 2019 Dollar Dip Day, the shop sold over six thousand scoops of ice cream.
For many years, Austin's Homemade Ice Cream was only available at the Ceredo location, but in February 2018, Austin's opened another branch in downtown Huntington at The Market. This branch is managed by Kim Adkin's children, Timothy Ruff II and Taylor Strickland.
Sources
"Huntington Area Hot Dog Joint: Austin's Home-made Ice-cream." Waymarking.com. Groundspeak, Inc., 23 Apr. 2007. Web. 4 Dec. 2014. n d.
Reasons-Pyles, Katherine. "The Tri-State's Best Ice Cream." Huntington Quarterly. Huntington Quarterly, 2014. Web. 04 Dec. 2014. n d.
Ross, Jim. "Austin's Homemade Ice Cream." The State Journal. WorldNow and WVSTATE, 11 July 2013. Web. 4 Dec. 2014. n d.
SEBERT, PAUL. "Austin's Homemade Ice Cream Opens for Season." The Herald-Dispatch. The Herald-Dispatch HD Media Company, LLC, 10 Apr. 2014. Web. 04 Dec. 2014. n d.
Image Sources
Austin's Homemade Ice Cream Facebook

Austin's Homemade Ice Cream Facebook

Austin's Homemade Ice Cream Facebook

Austin's Homemade Ice Cream Facebook

Additional Information