The Ferguson Hotel
Introduction
The Ferguson Hotel was the dream of Gurnett E. Ferguson and included a retail and business complex in addition to a 72-room hotel. It featured a cafe, a pool room, barber shop, movie theater, and convention hall. Part of the downtown area referred by its inhabitants as "The Block", the Ferguson Hotel served Charleston's African-American community. The building was designed by John C. Norman, the first African American to become a registered architect in Charleston.
Images
Ferguson Hotel from Washington Street East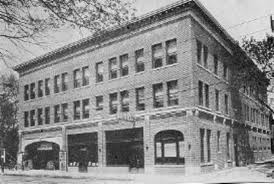 Former site of Ferguson Hotel today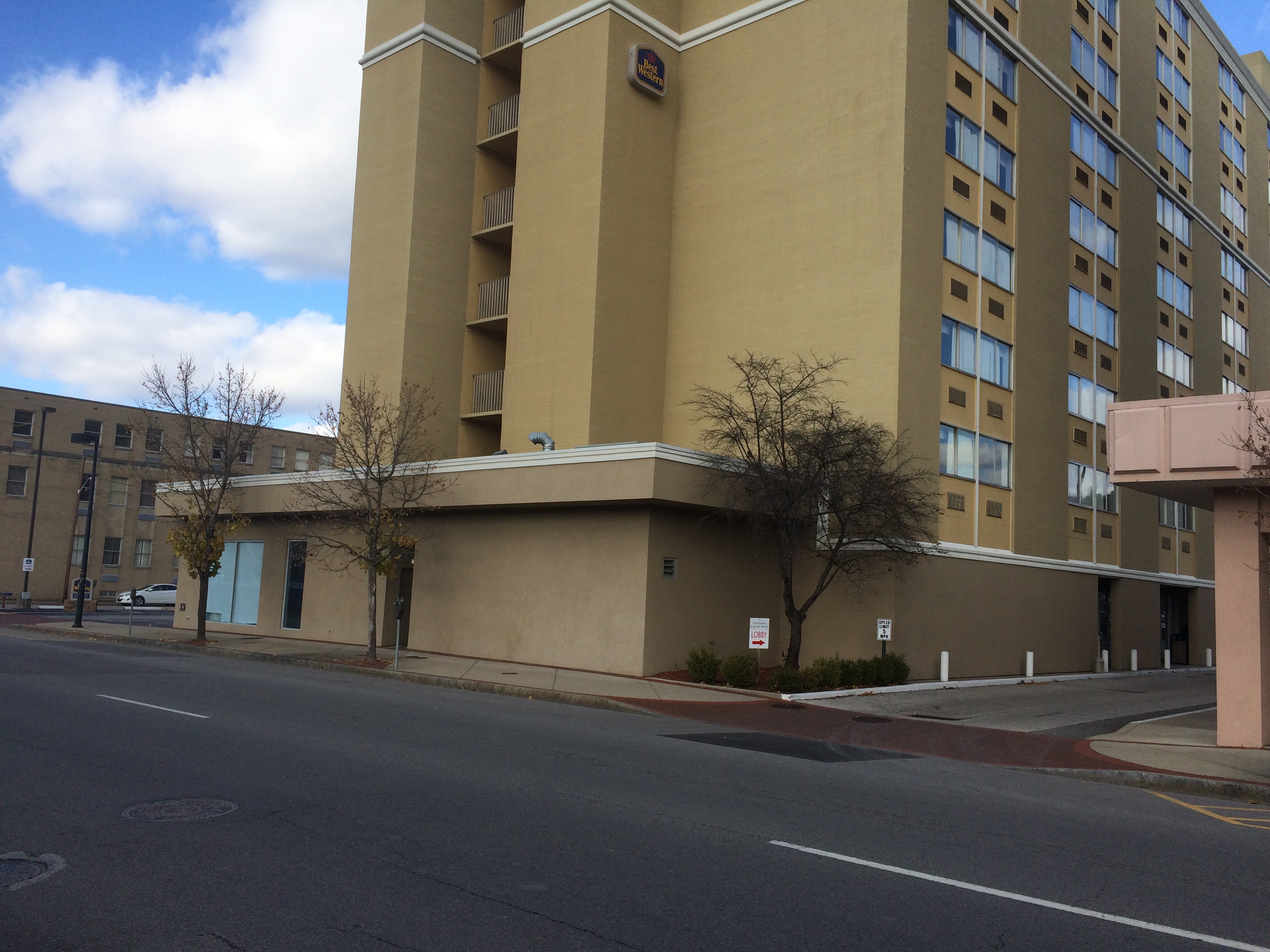 In front of Ferguson Theater 1939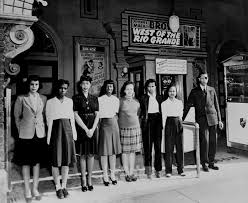 Captain Gurnett E. Ferguson

Ferguson Hotel and Theater.

Backstory and Context
Gurnett Edinburg Ferguson was born in Edgewater, WV in 1888, and spent most of his childhood in Charleston. Attending public school in Charleston, he graduated from West Virginia Normal and Collegiate Institute in 1922. Ferguson volunteered for service in WWI. He would train at Fort Des Moines, Iowa (the only exclusively African-American Officer School) and would attain a commission with the rank of Captain. Ferguson's state-side service earned him recognition and he was later transferred to Europe. While in Europe he became the only African American officer to command a transport ship during WWI.

After his military service Capt. Ferguson returned to West Virginia and became a teacher. Ferguson was also a businessman. His biggest venture would be The Ferguson Hotel. Today, The Ferguson would best be described as a business destination. It was a first class hotel which also featured a pool room, barber shop, movie theater, cafe, and convention hall.2 As part of "The Block", Charleston's African-American neighborhood, The Ferguson would serve that community for many years.

The Ferguson Hotel was designed by architect John C. Norman, Sr., one of West Virginia's first African-American architects. Norman taught at West Virginia State and designed numerous buildings and remodels of existing buildings throughout the city, including Faulkner Hardware, the garage and showroom for Capitol Motor Sales, Washington Manor, Simmons High School in London WV, and faculty housing at West Virginia State.

Ferguson was involved in civics. He served in the West Virginia delegation to the Republican National Convention, as an alternate delegate, in both 1940 and in 1948. Ferguson was a Freemason and a Shriner. He was also a member of the Baptist Church. "Cap" Ferguson died on December 26, 1982.
Sources
1. W. Allison Sweeney, History of The American Negro in the Great War, His Splendid Record in the Battle Zones of Europe (Chicago, G.G. Sapp, 1919), 119, 122, Google Play. 2. A.B Caldwell, Ed, "History of the American Negro Index", (Atlanta: A.B. Caldwell Publishing,1923), West Virginia Division of Culture and History. Gurnett E. Ferguson, accessed November 23, 2014, http://www.wvculture.org/history/histamne/fergusog.html 3. "Political Graveyard," last modified December 29, 2013, accessed November 23, 2014, http://politicalgraveyard.com/geo/WV/hotel-biz.html "http://politicalgraveyard.com/geo/WV/hotel-biz.html
Additional Information