James Johnston Pettigrew Monument
Introduction
The James Johnston Pettigrew Monument was constructed in 1918 by The North Carolina Historical Commission and The North Carolina Division, United Daughters of the Confederacy. Next to the monument, there is a driveway which leads back to the John Boyd house and serves as a convenient place to pull off and park. Visitors can walk 650 feet back the lane to get a better look at the now abandoned John Boyd house where Pettigrew died. While visiting the Bunker Hill area, be sure to also visit the other markers and monuments that are also located along Route 11, to include; the Morgan Morgan Marker, the Morgan Acres Marker, the Col. Morgan Morgan Monument, and the Morgan Cabin.
Images
General James Johnston Pettigrew Monument (Tablet) Photo by Ed Stely, September 12, 2015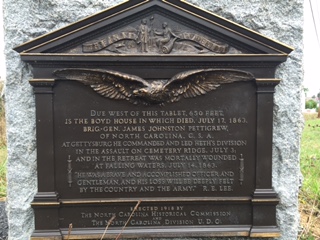 General James Johnston Pettigrew Photo retrieved from: http://www.findagrave.com/cgi-bin/fg.cgi?page=gr&GRid=11050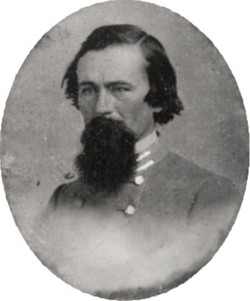 General James Johnston Pettigrew Monument Photo by Ed Stely, September 12, 2015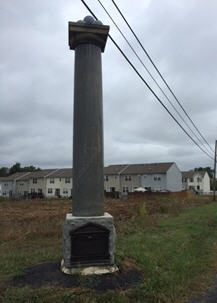 The historic Edgewood Manor (a.k.a. the John Boyd House, built in 1839) at Bunker Hill was the site where Confederate general J. Johnston Pettigrew of North Carolina expired on July 17, 1863.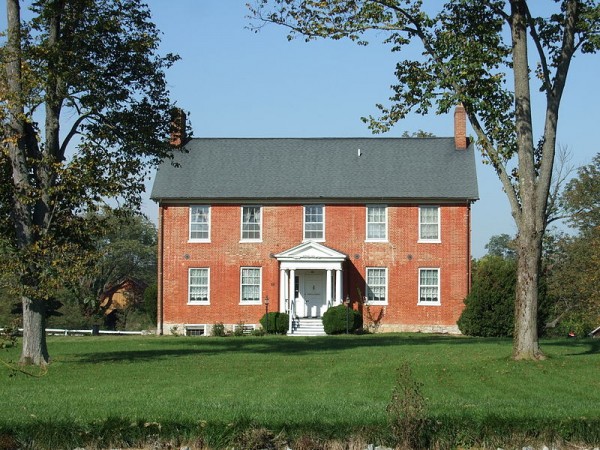 Backstory and Context
Brigadier-General James Johnston Pettigrew

Prior to his service in the Confederate Army, James Johnston Pettigrew graduated from the University of North Carolina, served as a professor at the U.S. Naval Observatory in Washington, DC, was a licensed attorney in Charleston, South Carolina and served as a South Carolina state legislator.1 He was recognized as a champion fencer and was fluent in five languages. After returning from a trip to Europe, Pettigrew opted to join the Confederate movement at the age of 34. He had no military experience, however based on his education and his family name, he was appointed to serve as the colonel of the 1st Regiment of Rifles. As such, he led 200 troops from the Citadel to take possession of the harbor fort known as Castle Pinckney. Pettigrew later passed up an opportunity to commission as a Captain and instead opted to enlist as a Private and quickly worked his way up the ranks.
On May 31, 1862, during the battle at Seven Pines, Virginia, Pettigrew was struck in the throat by a mini ball which passed through his shoulder. Retreating Confederate soldiers spotted Pettigrew's body on the battlefield and reported that he had been killed in the battle. Union soldiers later found him wounded and transported him to a field hospital. Several months later after recovering from his wounds, Pettigrew was exchanged. In July of 1863, Pettigrew's brigade joined the Army of Northern Virginia in Gettysburg, Pennsylvania. After Division Commander, Harry Heth, was severely wounded, Pettigrew assumed his command and led his division into battle alongside General George Pickett's division. After suffering heavy musket and cannon fire while crossing the open field, Pettigrew's division was turned back just yards short of the Union line. During the battle, Pettigrew's hand was shattered by grapeshot, yet he was reportedly one of the last soldiers to leave the field.
In his relatively short time of service, Pettigrew had been wounded twice in battle, captured and released as part of a prisoner exchange and had led an advance during the infamous Pickett's Charge. It was during the subsequent retreat from Gettysburg that General Pettigrew assumed command over a faction of troops from the Army of Northern Virginia along with what remained of his North Carolina Brigade. During the Battle of Falling Waters on July 14, 1863 General Pettigrew was shot in the stomach by an advancing Union soldier after his own pistol reportedly misfired. Confederate soldiers are said to have pursued Pettigrew's assailant, chasing him into a barn and beating him to death with a rock. Pettigrew was then transported roughly 20 miles to the home of John E. Boyd in Bunker Hill, Virginia (now West Virginia) arriving there on the evening of July 15th. Dr. George Trescott of the 1st South Carolina Rifles was called to treat Pettigrew for his wounds.2

On July 17, 1863 at approximately 6:25 AM, General Pettigrew was pronounced dead from that fatal gunshot wound. Many high-ranking officers visited with General Pettigrew at the Boyd house both before and after his passing. On the 16th, General Robert E. Lee, who had offered apologies to Pettigrew after Pickett's Charge, professed his deep sorrow for Pettigrew's condition. The general responded that he had expected the worst and was prepared for it and was willing to die for his country.2 Generals Longstreet and A.P. Hill also visited with Pettigrew at the Boyd house prior to his passing. It is said that General James Johnston Pettigrew died a noble death, without a groan or a struggle. General Pettigrew's body was transported back to North Carolina and buried at the Capitol in Raleigh. His remains were later transferred to the family plantation in Tyrrell County.1
Sources
1. James Johnston Pettigrew: A Scholar in the Civil War. Gerard, Philip. http://www.ourstate.com/scholar-warrior/ 2. The Berkeley Journal; Bunker Hill, Darkesville and Gerrardstown, West Virginia During the Civil War. Issue 31. Published 2005 by the Berkeley County Historical Society. Martinsburg, WV. www.bchs.org 3. The Long Lost Journal of Confederate General James Johnston Pettigrew. Book by Daniel F. Bauer on Amazon.com (Submitted on June 17, 2007.)
Additional Information