Valley Art Association Mansion House - Heyser House
Introduction
Situated in one of the most beautiful city parks in America is a Georgian-style mansion house built by John Heyser circa 1846. The mansion serves as the headquarters for The Valley Art Association. Originally formed in 1938, there are currently more than 100 active members who love and support the visual arts.
Images
The Mansion House as seen from City Park and Virginia Avenue.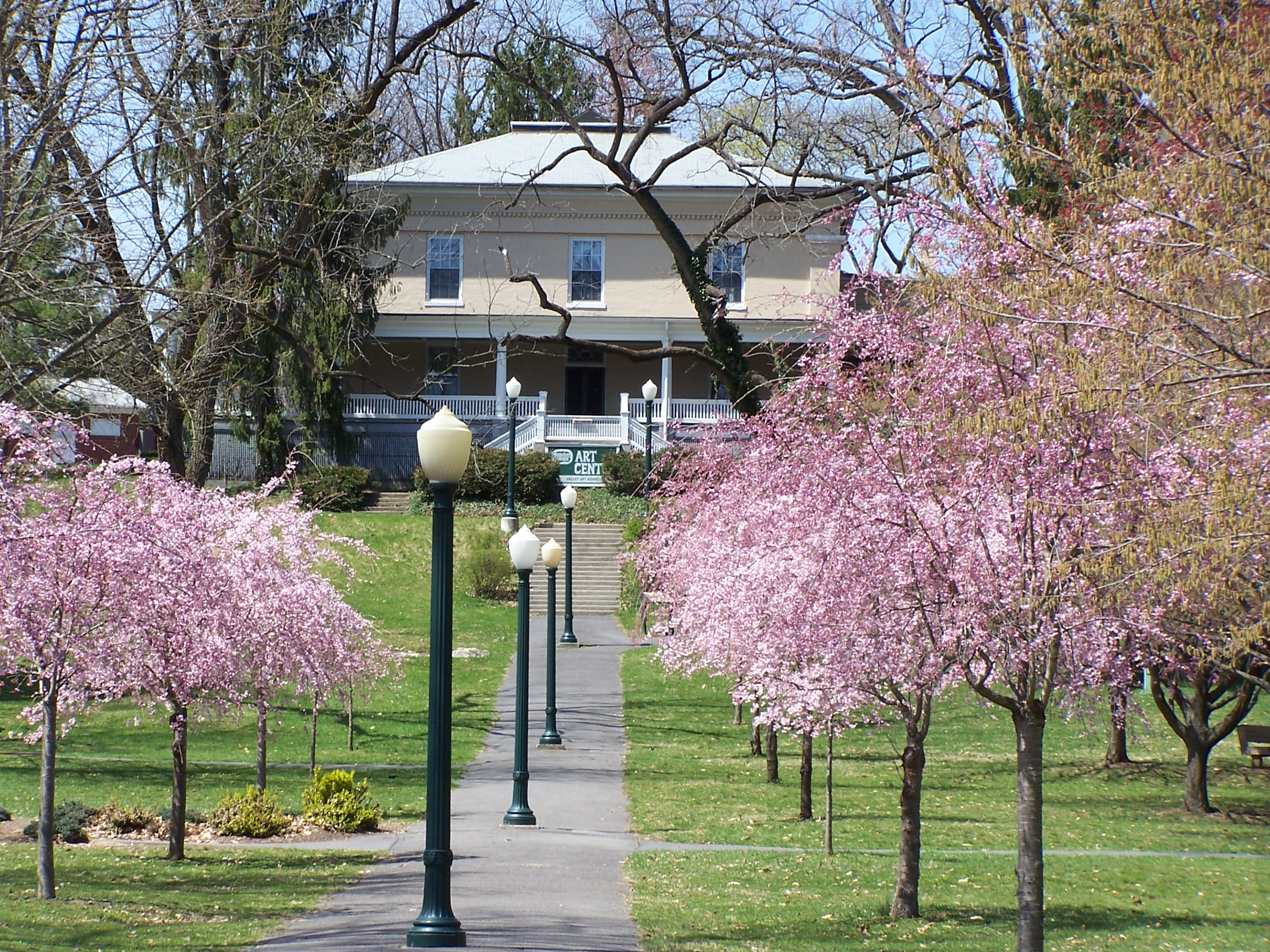 Backstory and Context
The Valley Art Association (VAA) has two parts, Valley Art Association Membership and The Mansion House Art Gallery. Membership ranges from those who are just interested in art to practicing, professional artists. Members are drawn from Maryland, Pennsylvania, Virginia and West Virginia. There is a general monthly membership meeting and an elected Executive Board who strive to provide informative and exciting activities for members. The group creates an awareness and appreciation of art within the community by hosting special art exhibits, art workshops, classes, demonstrations by noted artists and art related field trips. At the Mansion House Art Center, members may display their artwork and one can view and purchase the works of over 20 regional artists.
The old Mansion House creates a beautiful setting for the art that is displayed and is open year-round with no fee for visiting. Orignally called "Cedar Lawn" when built by John Heyser in 1846, the lovely Georgian-style mansion with its wrap-around porch overlooks Hagerstown's exquisite City Park and its large lake. Adjoining the Mansion House as neighbors in the park are the Washington County Museum of Fine Arts and the Historic Hager House/Museum. The Hagerstown City Park is a lovely stroll any season of the year and is easy to find. It is located on Virginia Avenue/Route 11 South in Hagerstown, Maryland. The Park is the beginning (or terminus) of Hagerstown's Cultural Trail, opened in 2017, which includes inspiring and entertaining art works by nationally known artists and will grow with future additions of art work planned.
Additional Information