Washington County Museum of Fine Arts
Introduction
The Washington County Museum of Fine Arts' mission is to offer education of the arts to the public, and support artists of the area. In efforts to realize their mission, the Washington County Museum of Fine Arts offers a number of educational programs that showcase their collections to the public, as well as offer cultural and hands-on opportunities. The museum gained accreditation by the American Alliance of Museums in 1976.
Images
Washington County Museum of Fine Arts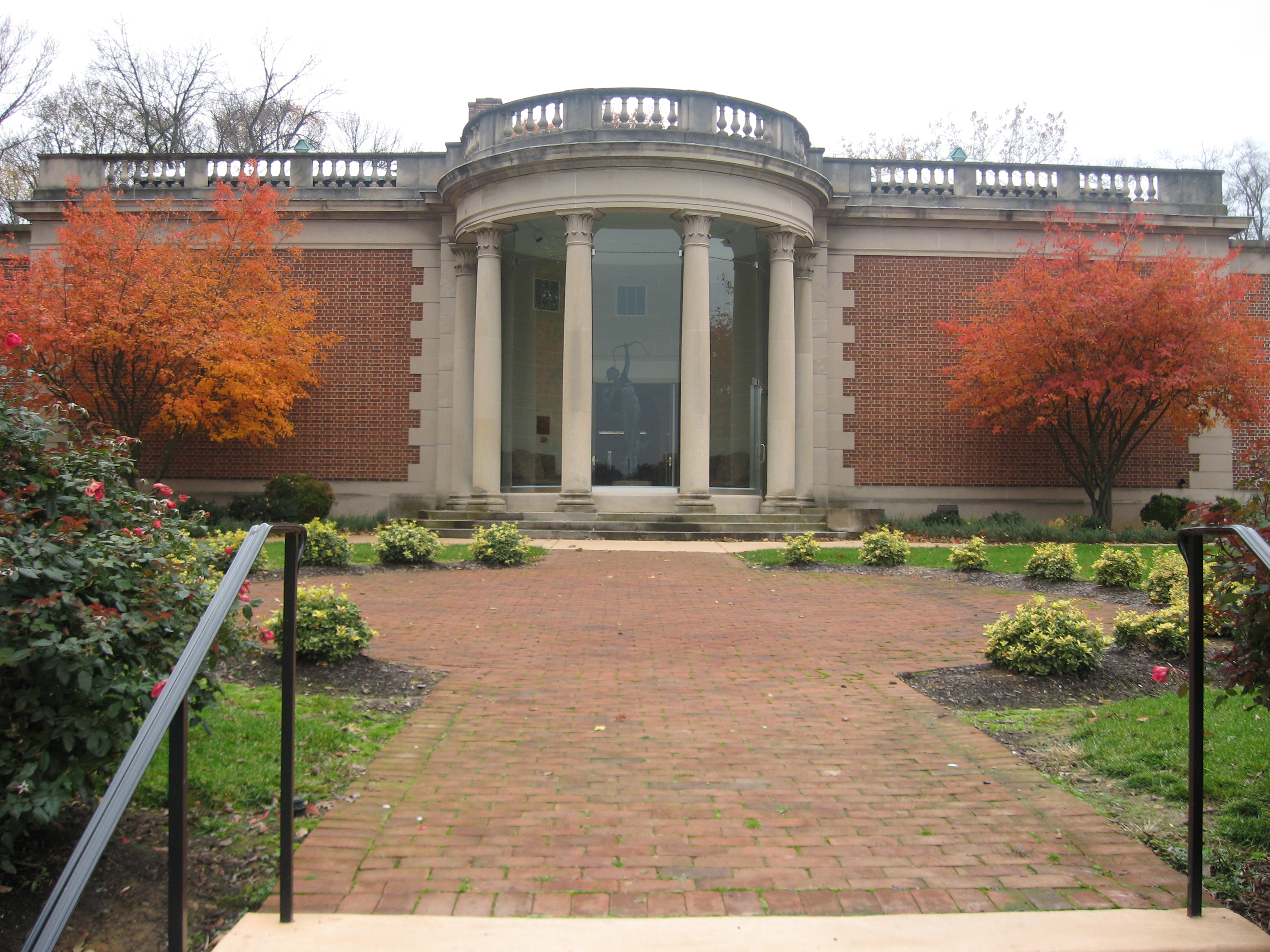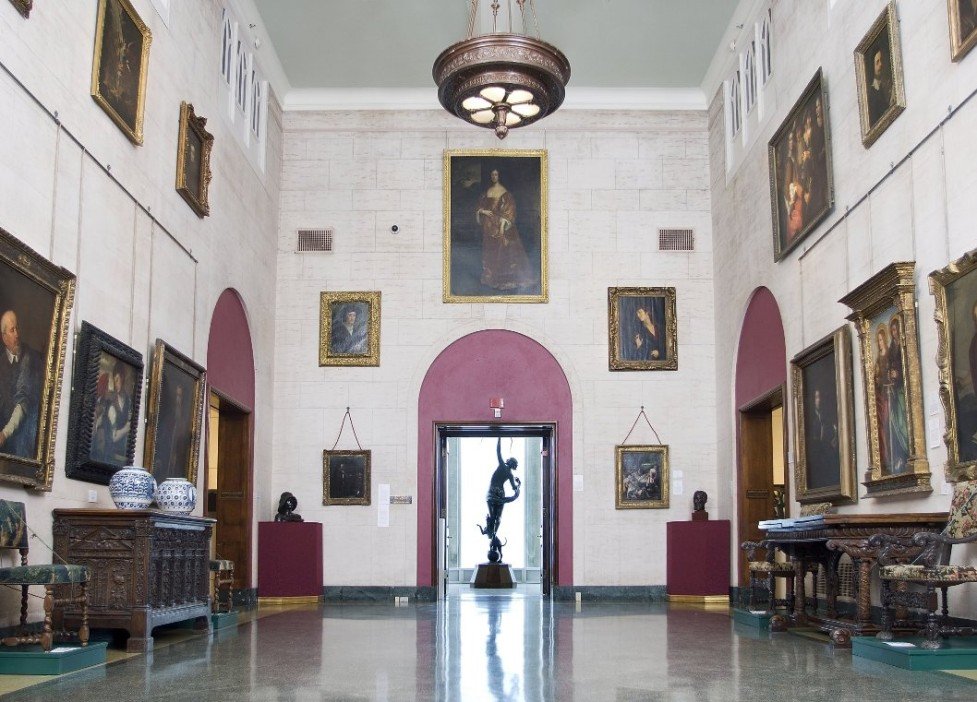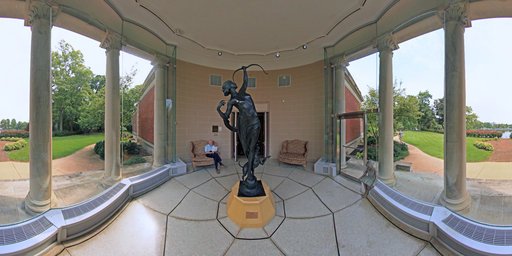 • The original building for the museum "first unit".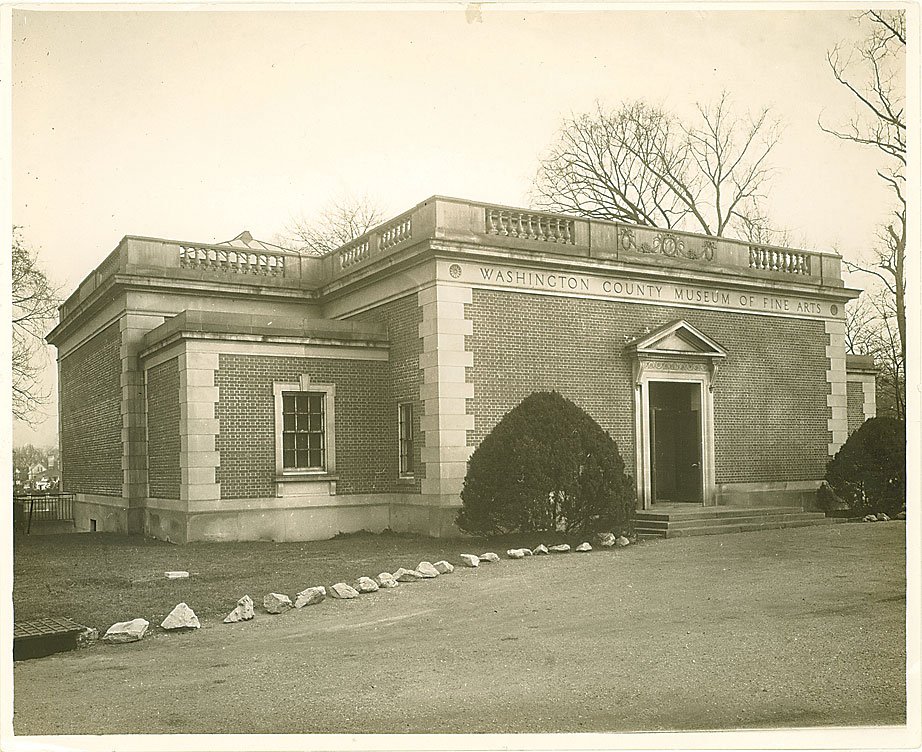 The Singer Memorial galley for the tribute from Anna Singer to her husband William Singer.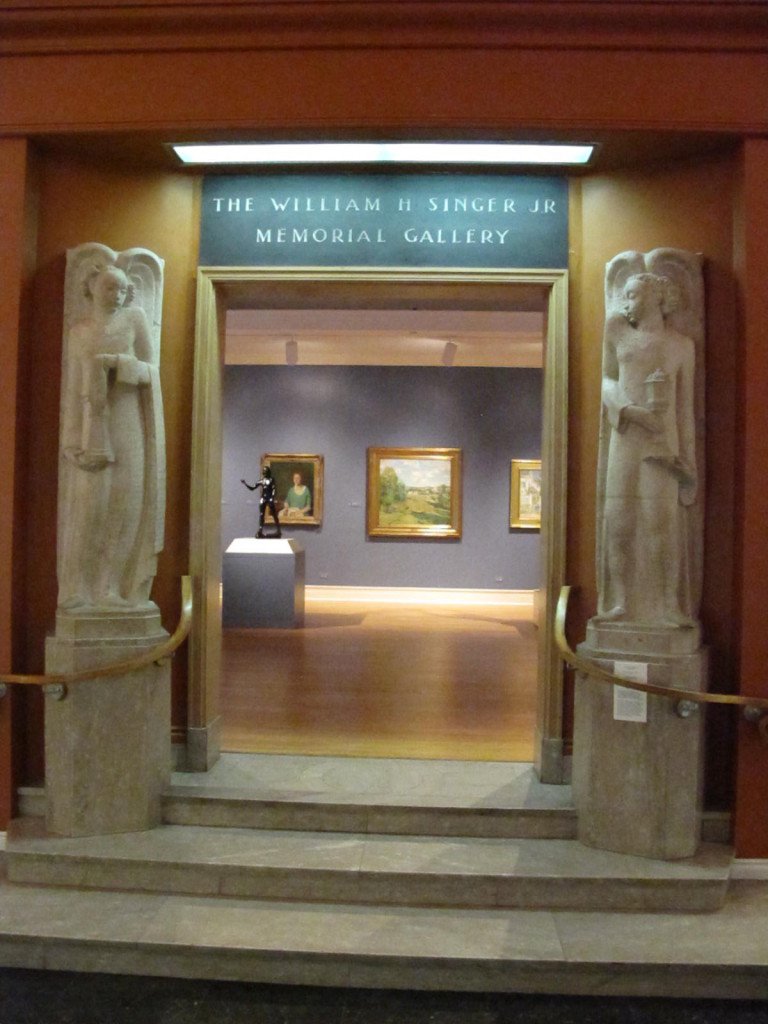 Backstory and Context
Anna Brugh Singer and William H. singer founded the Washington County Museum of Fine arts because of Anna's desire to give her hometown of Hagerstown a proper cultural institution. The plans for such a place began in 1928 when Anna first proposed the idea to a group of guest at one of her own dinner parties. The group was driven to see that the initial proposal was realized. Therefor, the newly formed committee began to make concrete plans for the building, funding, and maintenance of a museum. The building was designed and constructed in Hagerstown in 1930. Washington County Museum of Fine Arts officially opened to the public in 1931.
Since its founding almost a century ago, the museum has acquired a collection of over 7,000 pieces that are displayed through changing exhibitions. Some of these include: the Cumberland Valley Photographic Salon, the Cumberland Valley Artists Exhibition (both of which are showcased annually), The Quickening Image: Wax-Resist Drawings of David Dodge Lewis and Ephraim Rubenstein, and a great deal more. The museum offers programs such as lectures, concerts, film, and art instruction, that allow visitors to gain knowledge and understanding of different art forms.
The museum is often described as a "hidden gem" (Smithsonian Magazine). Over the years the museum has also expanded from its original architecture therefor created more space for further exhibits. For the majority of the relationship shared between Anna and William Singer they left the area of Hagerstown when they got together to travel to "Europe pursuing their interests in painting and collecting art work to enhance their homes in the Netherlands and Norway" (Meg Dameron). As a child Anna had no access to be exposed to art forms of any kind so for herself she thought she would give back to the community she was raised in, by allowing them to have a place to go to when they wanted to educate themselves through the influence of art.
Sources
http://wcmfa.org/visit/about-us/ http://www.whilbr.org/WCMFA/index.aspx http://wcmfa.org/exhibitions/ http://wcmfa.org/exhibitions/past/
http://www.whilbr.org/WCMFA/index.aspx
https://www.smithsonianmag.com
https://www.incollect.com
Additional Information