Gerrardstown Presbyterian Church
Introduction
Gerradstown Presbyterian Church dates back to a congregation established in the late 1700s. The first meetinghouse was built in what was then known as Middletown (later changed to Gerrardstown in honor of early church members John and David Gerrard) between 1797 and 1798. The current church was built between 1892 and 1893 and is located at the same place a the previous building, constructed in 1817.
Images
Ward Hill Lamon Headstone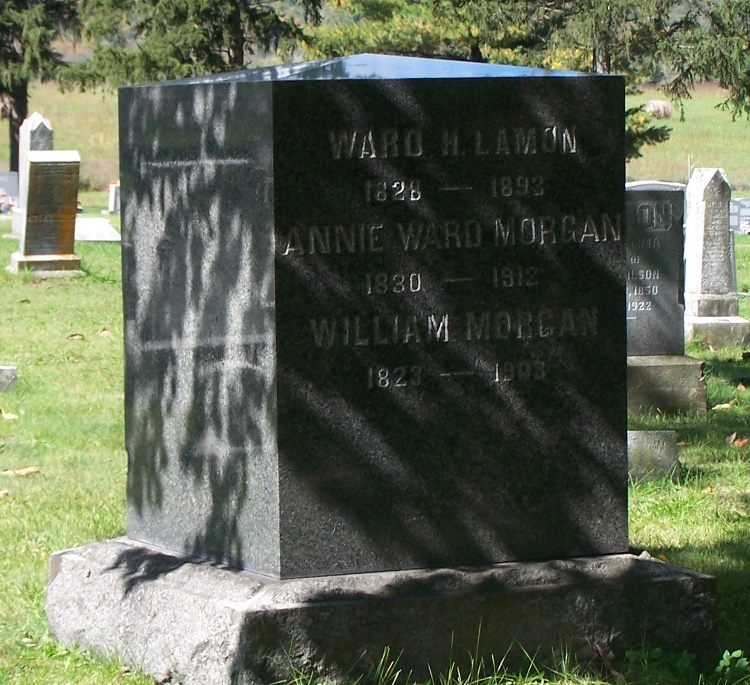 Gerradstown Presbyterian Church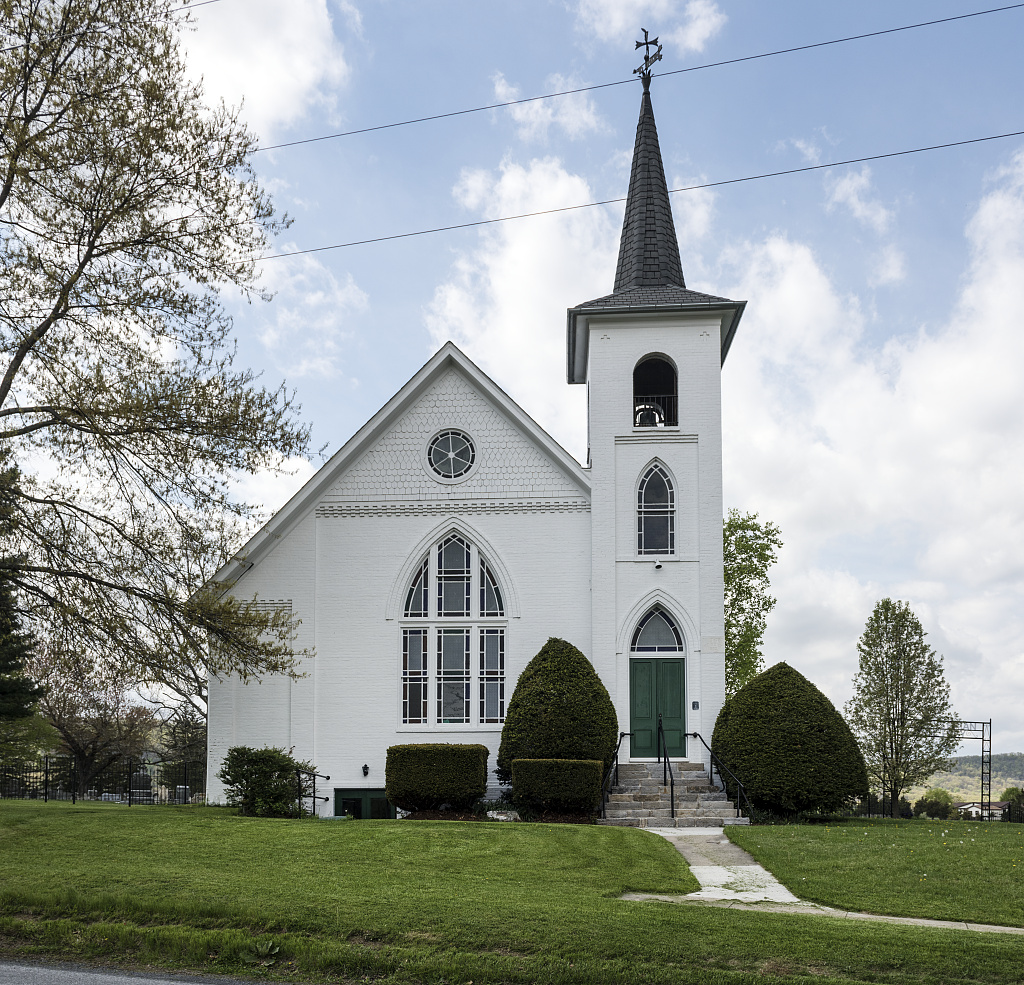 Backstory and Context
The church is located on property owned by Ward Hill Lamon. He was born in the winter of 1828 in Virginia. He was an attorney in Illinois and met Lincoln there. He was Abraham Lincoln's personal bodyguard and was not present on the night Abraham Lincoln was murdered. Lamon was only one of a few people who knew of a dream Lincoln had of his own death.

Ward Hill Lamon was born in the winter of 1828 in Summit Point of what would have been Virginia but is now West Virginia. He was an attorney and later became Abraham Lincoln's personal bodyguard. Their friendship started in the mid 1800s. Both men met in Illinois and later opened a law practice together until Lamon became District Attorney for Bloomington. He was a very tall man, about 6' 4" which made him an ideal candidate to protect the President. Damon's loyalty, respect, and stature made for a great friend to Lincoln but even he couldn't undue the fate of Abraham Lincoln.

Lamon was appointed to be the Marshall for Washington, DC and chief of protocol for the White House. He helped Lincoln sneak into Washington in February 1861 and avoid violence in Baltimore. He was known to have slept in the room next to the President or laying in front of his door during the night and leaving before anyone could see him.
It is speculated that Lamon was one of a few people who knew of Lincoln's death dream. The dream either occurred the day before or ten days prior to Lincoln's death. One night Lincoln went to bed and in his dream he was waiting at the front of the White House when he heard sobs in another room in the White House. Lincoln went to the room and there was a corpse laying in a casket and when he asked around, people said that the corpse was assassinated. This story has been quoted by many authors even though some of the stories are conflicting.

On April 11, 1865 President Lincoln sent Lamon to Richmond, Va against Lamon's wishes. On April 14, the President and the First Lady traveled to Ford's Theater. Instead, Lincoln was accompanied by John Frederick Parker. Who was known to be less than careless about his duties as a bodyguard to the President. It was at the time when Lincoln was most vulnerable that he was assassinated- without any security present.

After Lincoln's death Lamon went back into law where he tried to run for Governor in 1876 but instead withdrew his nomination and voted for General Nathan Goff, who went on to win the nomination. On May 7, 1893 Lamon died in his brother house in Martinsburg, West Virginia. His daughter, Dolly Lamon Teillard, went on to write a book titled " Recollections of Abraham Lincoln, 1847-1865". She acclaims her father for writing the book. The book sold in 1912 and is now a part of The Huntington Library in San Marino, California.

Sources
http://www.mrlincolnswhitehouse.org/inside.asp?ID=61&subjectID=2 http://www.gerrardstownpc.com http://www.wvexecutive.com/lincolns-bodyguard-ward-hill-lamon/ http://teachinghistory.org/history-content/ask-a-historian/19423
Additional Information