Women's Bridge
Introduction
Lucy Sullivan, first female mayor of Baldwin City, was elected in 1889 along with an all female City Council. They worked to improve city roads and sidewalks during their time in office, including the construction of Women's Bridge. Civic improvement and beautification, and public safety were areas of emphasis for Lucy and her council.
Images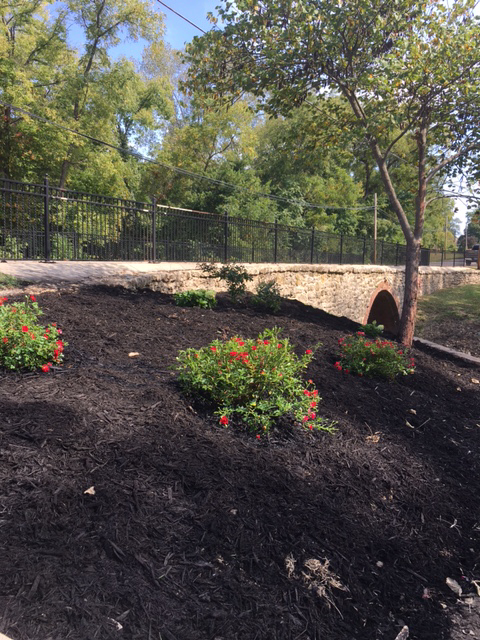 Backstory and Context
In 1889, Lucy Sullivan became the first woman to be elected mayor of Baldwin City. Just two years earlier, women in Kansas had gained the right to vote in city elections. This led to a wave of female Kansas mayors, starting with Susanna Salter of Argonia, the first woman to serve as a mayor in the United States. Lucy was the third female mayor in Kansas, following Salter and Mary D. Lowman of Oskaloosa.
Along with Lucy as mayor, Baldwin City became the next town after Oskaloosa to elect an entirely female city council in 1889. Baldwin City's "Petticoat Council" was made up of Lucy, clerk Lillian Scott, treasurer Mrs. William Hyde, Cornelia Martin, Mrs. W.W. Stewart, and Mrs. Sewell Kidder.
Lucy and the other councilwomen wanted to make getting around town easier, so they passed laws improving Baldwin City's streets and sidewalks. The most well-known of these is this bridge. At the time, people made fun of the councilwomen for this, saying they were only doing it to keep their skirts out of the mud. Years later, however, some people remembered how difficult it was to climb the muddy banks of the stream before the bridge was built and were grateful for the convenience it provided. Today, the Women's Bridge remains as a tribute to Lucy Sullivan and the other women on the 1889 city council.
Sources
DeCaro, Sara. Baker University Archivist & Old Castle Museum Director.
Lucy Sullivan file, Local History Collection, Baker University Archives.
Additional Information