Mobile Carnival Museum
Introduction
The Mobile Carnival Museum is a collection dedicated to Mobile's rich Mardi Gras tradition. The museum opened in 2005 in the historic Bernstein-Bush house. It is run by the Mobile Carnival Association and a team of volunteers. The collection has been donated by "Monarchs" and local mystic organizations of Mobile. Mardi Gras celebrations in Mobile represent tradition and diversity within the city.
Images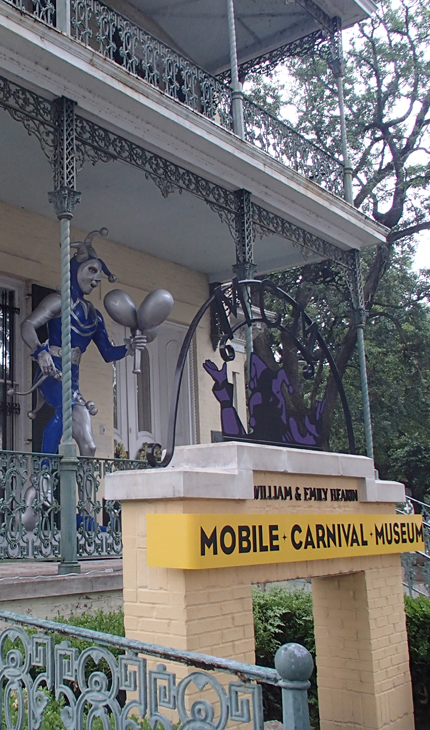 A King and Queen at Mobile Mardi Gras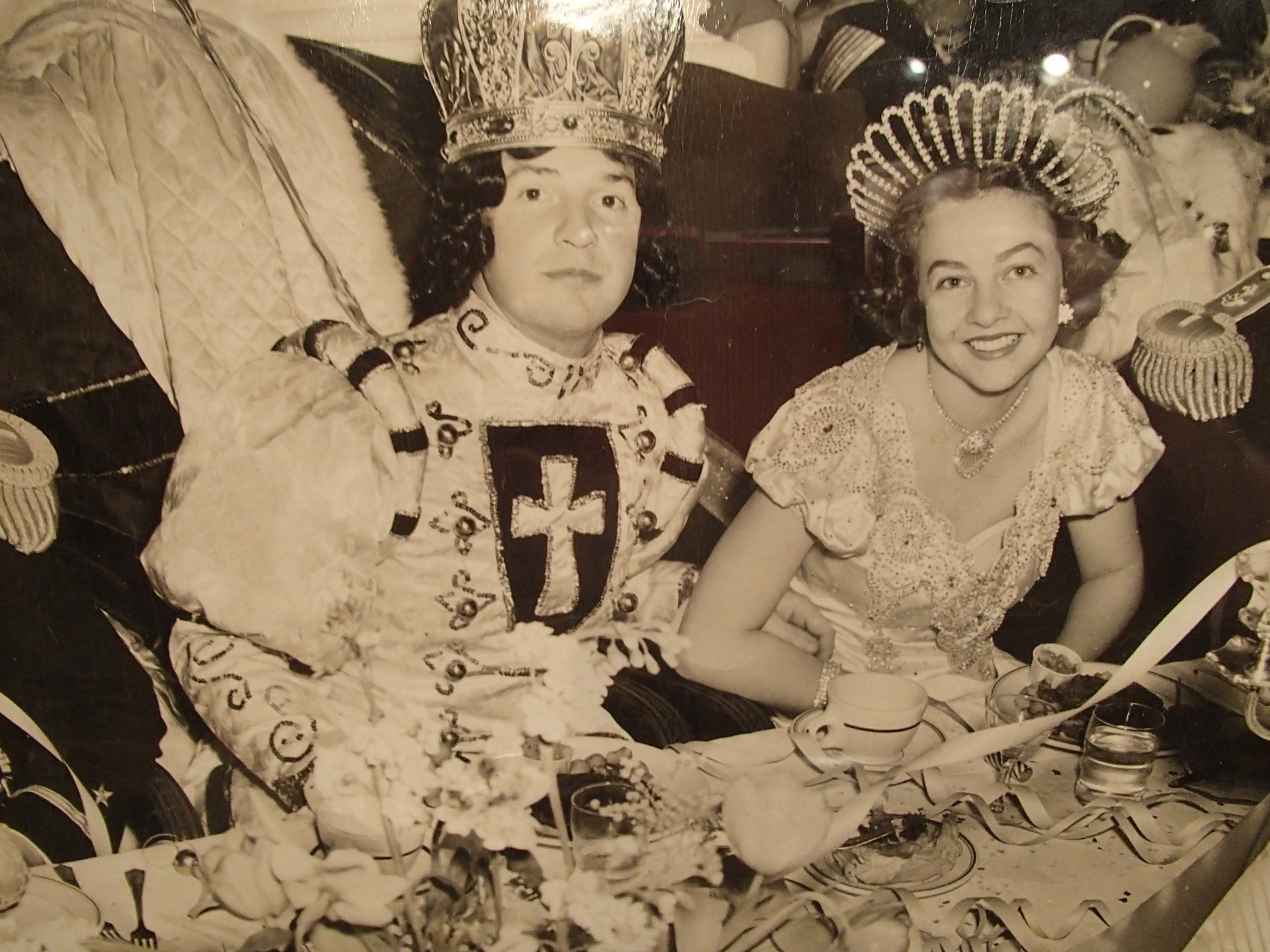 Backstory and Context
The museum began in 2005, but it celebrates a much longer history. Inside, visitors can expect to find fourteen rooms filled with memorabilia from Mobile's rich history of Mardi Gras celebrations. Especially impressive are the elaborate costumes which were once worn in Mobile's parades.

Mobile is actually home to the very first Mardi Gras celebration in the new world by French settlers in 1707. Micheal Kraft then started the city's first society, "Cowbellion de Rakin Society" in 1831. Their hi-jinx and escapades (including waking the mayor with cowbells on New Years Eve,) continued into today's celebration of good natured frivolity surrounding Mardi Gras.

In 1938 the Colored Carnival Association, now the Mobile Area Mardi Gras Association (MAMGA,) began the first African American official involvement in the event. Dr. Wilborne Russell began the MAMGA in order to provide a positive outlet for the city's Black youth. Russell was a dentist who aimed to improve his community. He wrote a proclamation that is read every year and worked to support MAMGA's mission statement to: "promote knowledge, arts, sciences: to create and cultivate interest in the celebration of carnival activities at Mardi Gras and to encourage its members to participate in all events that will enhance our civic and national betterment." The organizations also acknowledges the involvement of Mrs. Frederica Evans who worked to sustain this community involvement until her death in 1967. Evans is now known as "The Mother of the Colored Carnival."

In 1980 the celebration's first gay order began with the Order of Osiris and has since been joined by the Order of Pan and the Krewe of Phoenix, two more LGBTQ organizations. Osiris is well known today for their elaborate costumed balls, adding an extra layer of inclusivity to Mobile's Mardi Gras celebrations.
Sources
http://www.mobilecarnivalmuseum.com/ http://mamga.org/history.html http://themobilemask.com/Mardi_Gras_History.html http://classic.lagniappemobile.com/article.asp?articleID=6109&sid=17
Additional Information