The Great Flood of 1994 Memorial, Albany, GA
Introduction
The Great Flood of 1994 destroyed large sections of Albany and other areas of Southwest Georgia. The flood was the result of Tropical Storm Alberto and killed 31 people while making thousands temporarily homeless. Flood waters split Albany in half with waters reaching 43 feet. Officials the portion of Georgia covered by the flood waters was the equivalent in size to Massachusetts and Rhode Island combined. The memorial stands in tribute of those who followed the motto of Albany State and made the city and its university "unsinkable" by rebuilding the city and college.
Images
The memorial stands in tribute to the thousands of volunteers who helped rebuild Albany after the devastation of the Flood of 1994.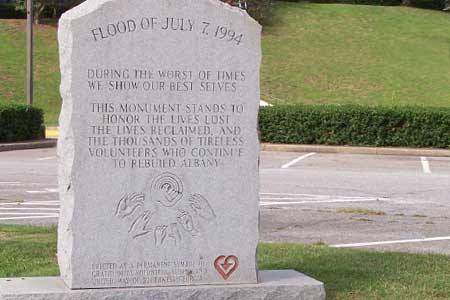 An aerial view shows North Slappey Boulevard swamped with flood water in July 1994.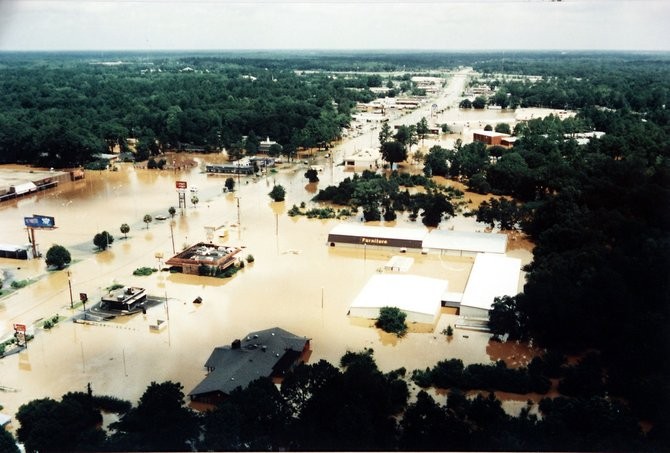 Additional Information