Harriet Beecher Stowe House and Center, Hartford
Introduction
This National Historic Landmark was the home of Harriet Beecher Stowe, author of Uncle Tom's Cabin, for the last 23 years of her life. The house is part of the Harriet Beecher Stowe Center which preserves the house and center's collections. The research library includes letters and documents from the family. The house includes original items from the family. In addition to the Stowe House, the historic site includes an 1873 carriage house (the visitor's center) and the Katharine Seymour Day House (1884).
Images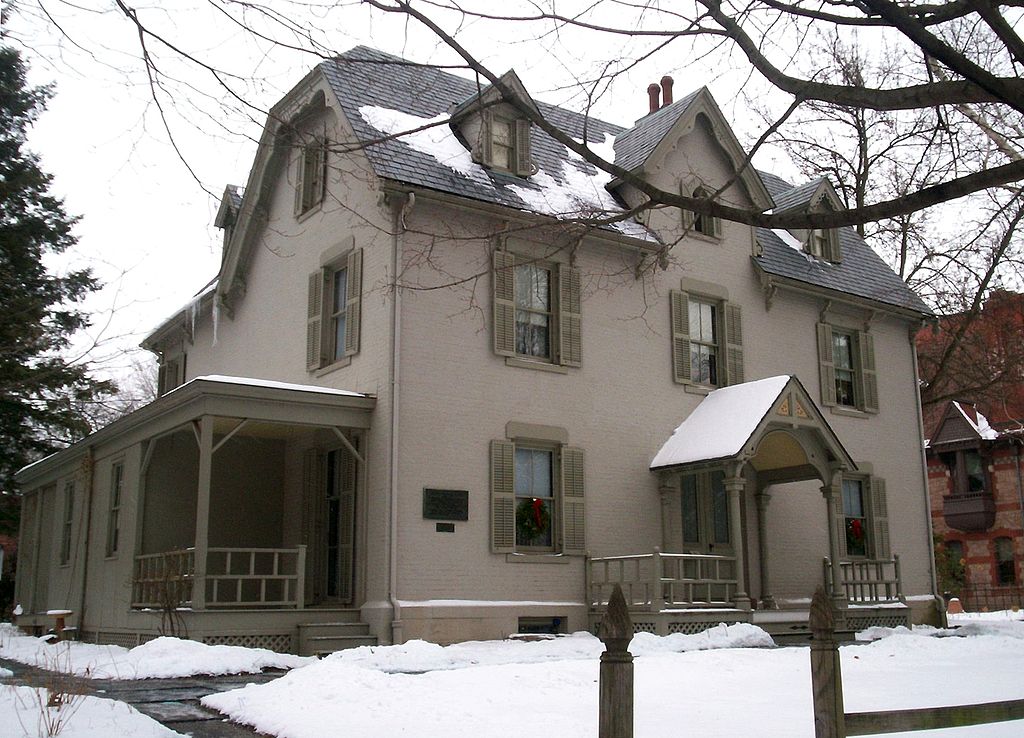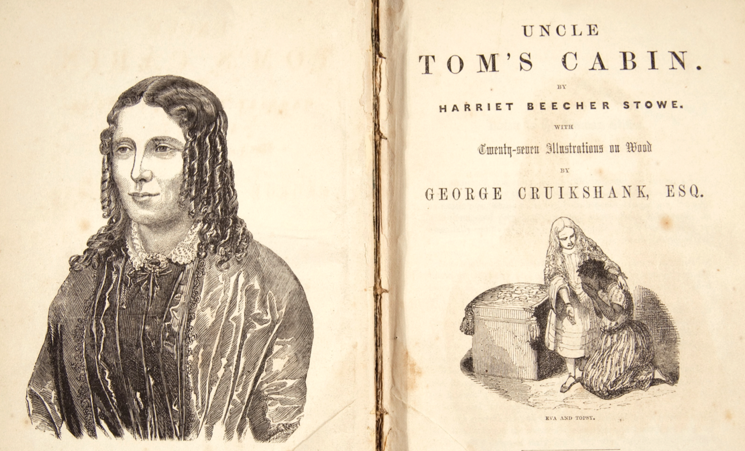 Backstory and Context
Harriet Beecher was born June 14, 1811 in Litchfield, Connecticut. One of eleven siblings, she showed early literary interest and took part in lively debates with her siblings. She received formal education at Sarah Pierce's Academy. Later, Harriet would study and eventually teach at the Hartford Female Seminary, founded by her sister, Catherine.
At age 21, Harriet Beecher moved with her family to Cincinnati, Ohio as her father had been appointed President of Lane Theological Seminary. Here, she met and married Professor Calvin Stowe.
In her adult life, Beecher Stowe would spend time living in Maine and Florida, before settling in Hartford, Connecticut.
Although she is most well known for her novel Uncle Tom's Cabin, Stowe wrote thirty novels in her lifetime, along with several short stories, poems, and songs.
The Harriet Beecher Stowe Center is a "nontraditional" museum, where visitors are encouraged to interact with their tour guides.
The Center also offers a virtual 40-minute program for school groups.
Sources
"Meet the Beecher Family." Harriet Beecher Stowe House. Accessed May 14, 2018. http://www.stowehousecincy.org/meet-the-beecher-family.html.
"Uncle Tom's Cabin." Harriet Beecher Stowe House. Accessed May 14, 2018. http://www.stowehousecincy.org/uncle-toms-cabin.html.
Life, Harriet Beecher Stowe Center. Accessed March 1st 2021. https://www.harrietbeecherstowecenter.org/harriet-beecher-stowe/harriet-beecher-stowe-life/.
Additional Information