Clarksburg Publishing Company
Introduction
The Clarksburg Publishing Company was formed in 1927 from the merging of two newspapers: The Telegram and The Exponent. The former paper was a Unionist Republican weekly started in 1861, while the latter was more focused on non-partisan breaking news and began in 1910. Following the merger, the Clarksburg Publishing Company began creating three publications. In the morning, the Democratic Clarksburg Exponent included local news and opinions; in the evening, the Clarksburg Telegram included news stories from a broader scale; and on Sundays, the Exponent Telegram included in-depth stories from around the world. The Clarksburg Publishing Company has ties to several famous Clarksburg citizens — Virgil Highland was instrumental in the creation of the company and Nathan Goff served as an editor for the publications. The Clarksburg Publishing Company building predates the company itself by three years, having been completed in 1924. The two-story Classical Revival structure features large fitted stone blocks. Six bays of windows meet at a recessed porch on the first level, which is supported by two Ionic columns. Some stone fleur-de-lis ornamentation is present below a dentilled cornice. The exterior of the building has been altered extremely little in the past century.
Images
This historical photo of the Exponent Telegram building shows a now removed satellite dish.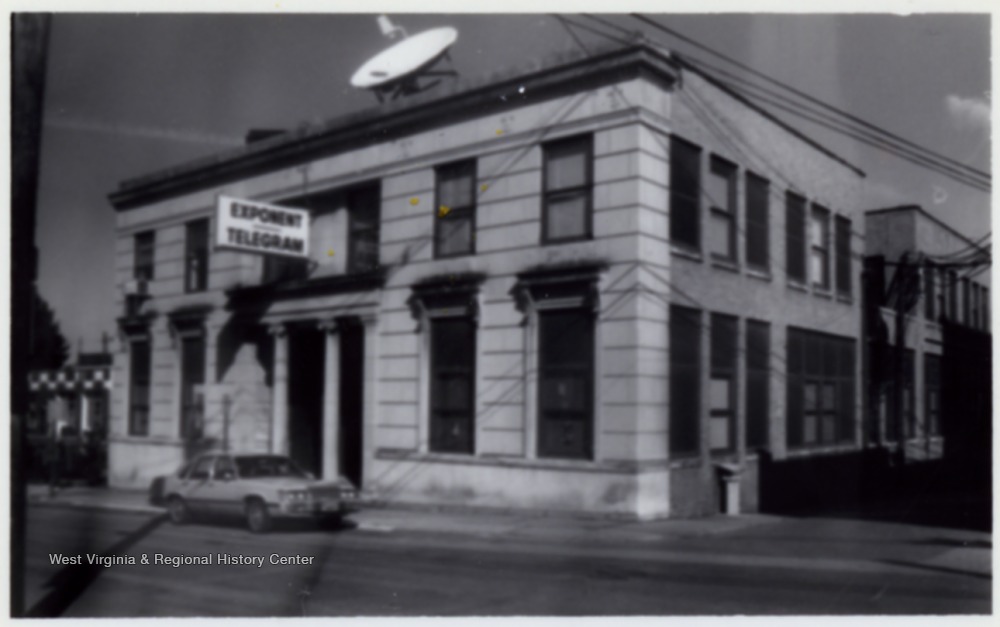 An image of the building from 1964.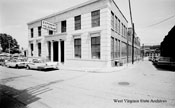 The Exponent Telegram building today.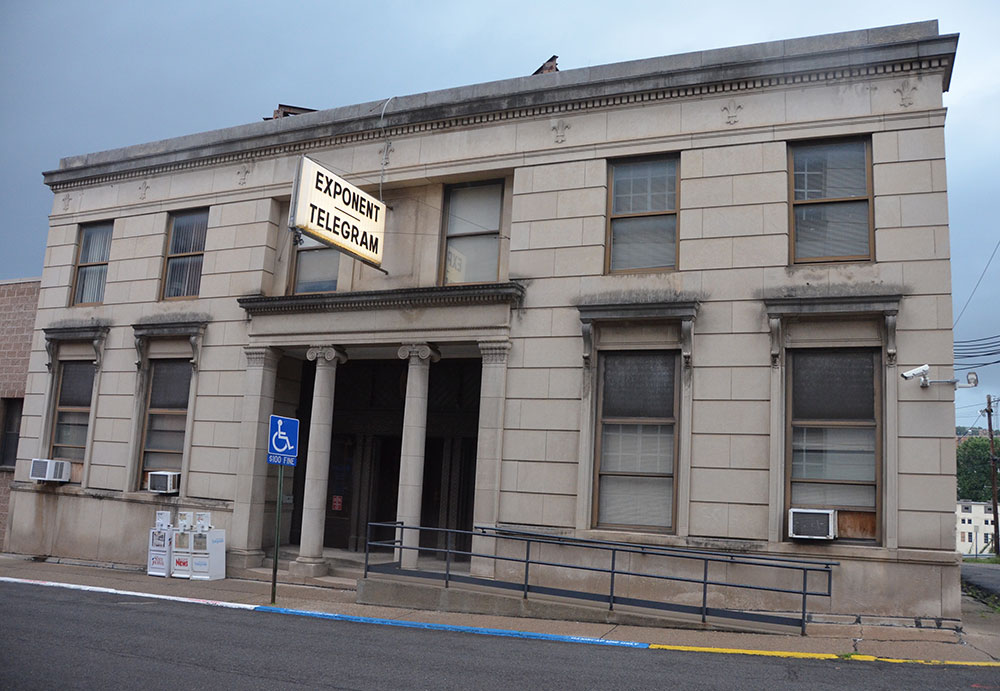 Sources
About Sunday exponent-telegram. [volume] (Clarksburg, W. Va.) 1927-current, Library of Congress. Accessed March 26th 2021. https://chroniclingamerica.loc.gov/lccn/sn85059731/.
About Us, WV News. Accessed March 26th 2021. https://www.wvnews.com/site/about.html.
Pauley, Michael J. Clarksburg Downtown Historic District, National Register of Historic Places. February 17th 1982. Accessed March 26th 2021. http://www.wvculture.org/shpo/nr/pdf/harrison/82004794.pdf.
Image Sources
"Exponent Telegram Building in Clarksburg, W. Va." West Virginia & Regional History Center. Accessed March 26th 2021. https://wvhistoryonview.org/catalog/033875.

1964. West Virginia History & Archives. Accessed March 26th 2021. http://www.wvculture.org/history/gallery/clarksburgexponent.html.

Clarksburg Visitors' Bureau. Accessed March 26th, 2021. https://www.clarksburgvisitorswv.com/historicbuildings.aspx.