Calvary Cemetery
Introduction
Founded in the 1850's Calvary was the leading burial ground for the Catholic community in St. Joseph for about 40 years. The last burial took place in 1910, and was badly neglected until the 1960's. Founder Joseph Robidoux and his family were originally buried here. All interments were moved to Mt. Olivet.
Images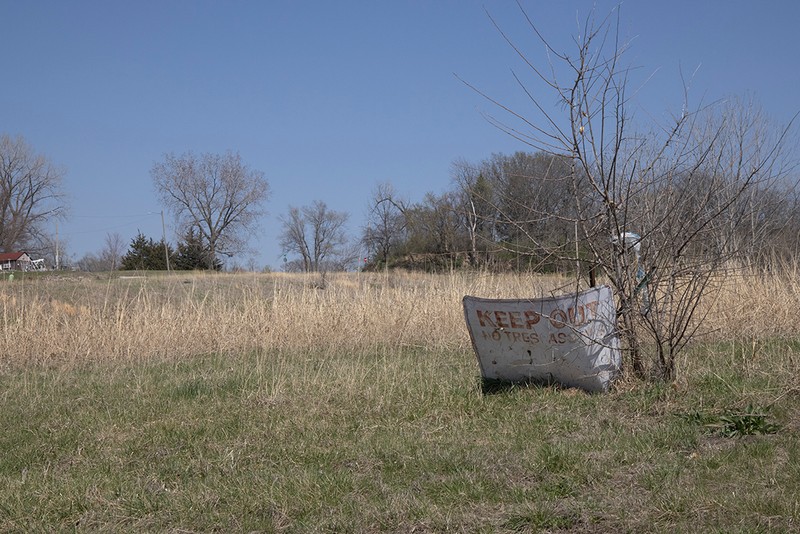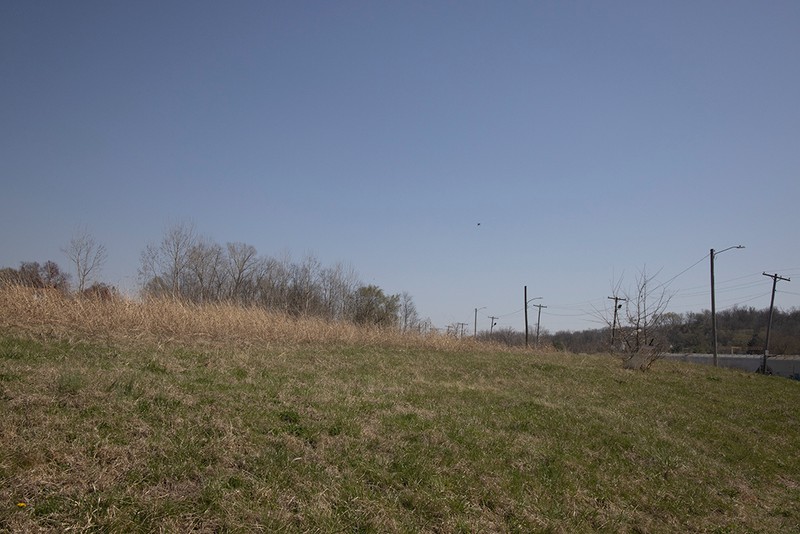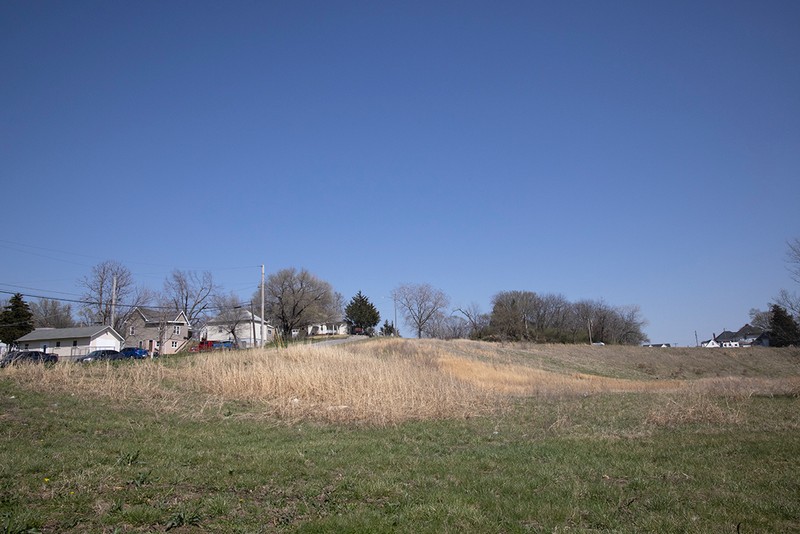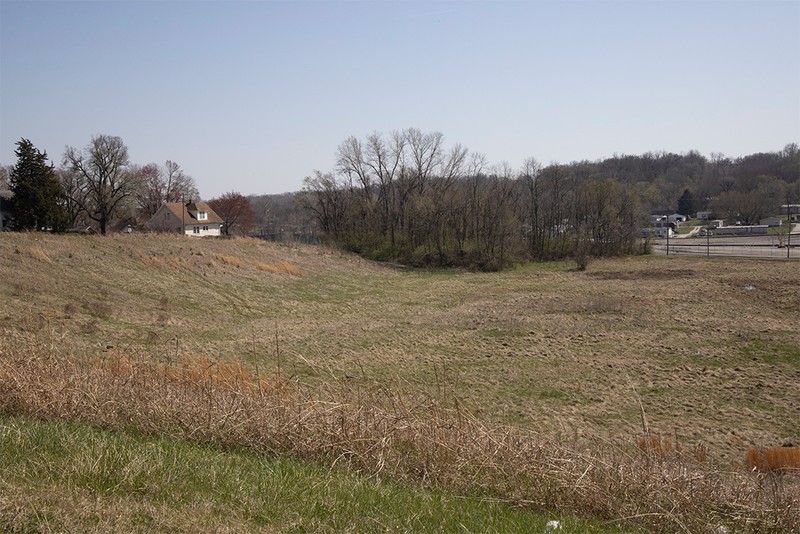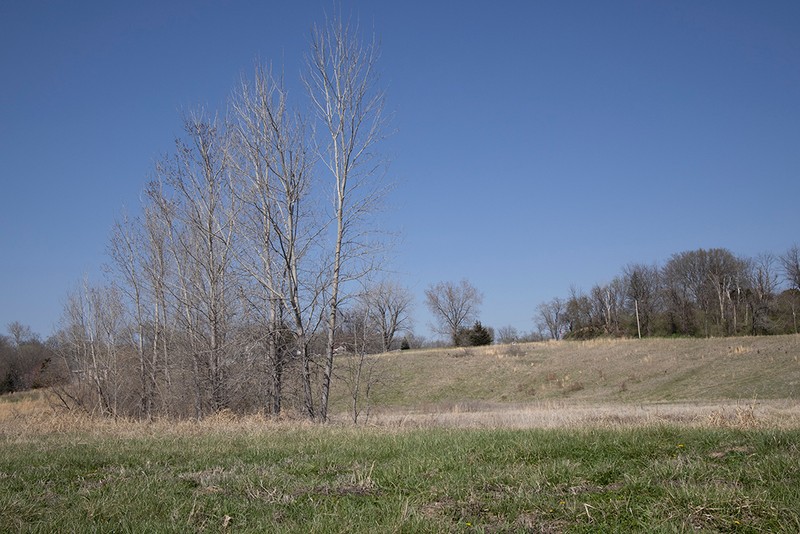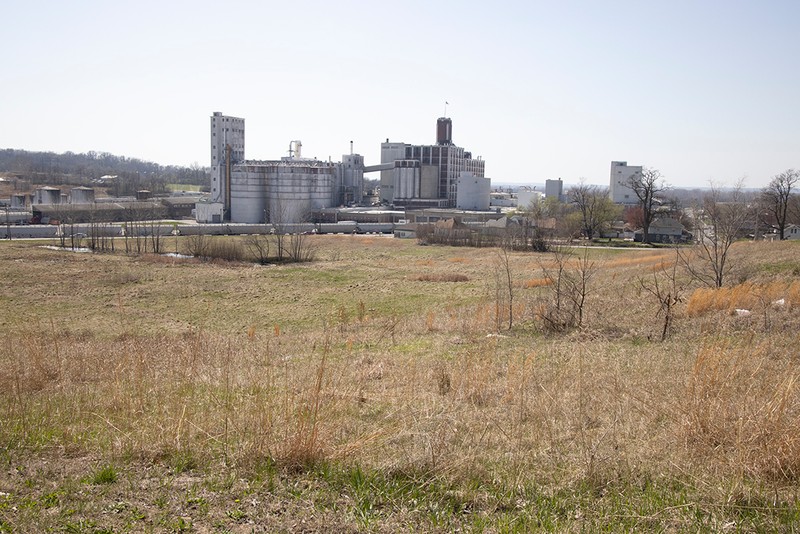 Backstory and Context
Over the course of St. Joseph's history, the Catholic community has been served by 2 cemeteries: Calvary and Mt. Olivet. Only Mt. Olivet is still in existence.
Beginning in the mid 1850's, Calvary Cemetery was the leading burial ground for the Catholics of St. Joseph, including town founder Joseph Robidoux and his family. Calvary quickly began to fill up and began to fall into a state of disrepair. By 1890, complaints were being made by community members on the lack of upkeep. One citizen wrote to the Catholic Tribune in the summer of 1891 "This graveyard is badly neglected. The grass and weeds in many places require cutting […] instead of walks, there is a few uneven paths; no taste displayed in any way […] The sexton is fully doing his duty, but one man cannot do much." 
In 1894 Bishop M. F. Burke of the St. Joseph diocese purchased land on Lover's Lane for a new cemetery stating that "the location of Calvary has never been desirable." The new Catholic cemetery was consecrated on May 30th, 1895 with Frank Browne, an early settler of St. Joseph, being the first interment. Many families began moving their loved ones from the old Calvary Cemetery to the newer, more desirable, Mt. Olivet. 
The most notable, and perhaps dramatic, reinterment was that of Joseph Robidoux and his family in 1908. Heavy rains first delayed progress, then the lack of headstones or records made it necessary to excavate the entire lot. After digging all day on August 13th, workers were left with more questions than answers. The metallic coffin that was described in accounts of Robidoux's funeral in 1868 was not located. One grave was found to be empty, while another contained two skeletons. Two days later the St. Joseph News Press ran the article "Soon Will Have Body- Grave of Joseph Robidoux is Probably Found." but heavy rains again halted progress. After exhuming everyone from Robidoux's plot and failing to locate the metal casket, exhumations were extended to neighboring plots. By the 22nd all who had been exhumed in the search for Robidoux had been moved to Mt. Olivet, but the metal casket had still not been found. No further updates were given. 
The last burial took place at Calvary Cemetery in April of 1910, after which it fell into a state of utter neglect. Nearly 50 years later, Bishop John P. Cody of the Catholic diocese of Kansas City-St. Joseph asked for Calvary Cemetery to be vacated fully. By 1963 the Calvary property was sold to the Steele Trucking Co. and all burials uncovered during the grading work were reburied in Mt. Olivet. The land was ultimately never developed and remains an empty field.
Sources
"Letter to the Editor," Catholic Tribune (St. Joseph, MO), June 27, 1891
"New Catholic Cemetery," St. Joseph News Press (St. Joseph, MO), May 8, 1894
"Child's coffin Unearthed in Robidoux Plot," St. Joseph Gazette (St. Joseph, MO), August 12, 1908
"Robidoux Body Not Yet Found In Family Lot," St. Joseph Gazette (St. Joseph, MO), August 13, 1908
"Rain Stops Search For Founder's Body," St. Joseph Gazette (St. Joseph, MO), August 15, 1908
"Hunt For Body To Get Into Courts?" St. Joseph Gazette (St. Joseph, MO), August 19, 1908
"Bishop Asks Calvary Cemetery Be Vacated as a Burial Ground," St. Joseph News Press (St. Joseph, MO), April 29, 1959
"Remains From Former Cemetery Are Reburied," St. Joseph News Press (St. Joseph, MO), September 9, 1963
Image Sources
Megan Wyeth

Megan Wyeth

Megan Wyeth

Megan Wyeth

Megan Wyeth

Megan Wyeth

Additional Information